If you have any plans to visit Cape Town, make sure you pack your workout gear.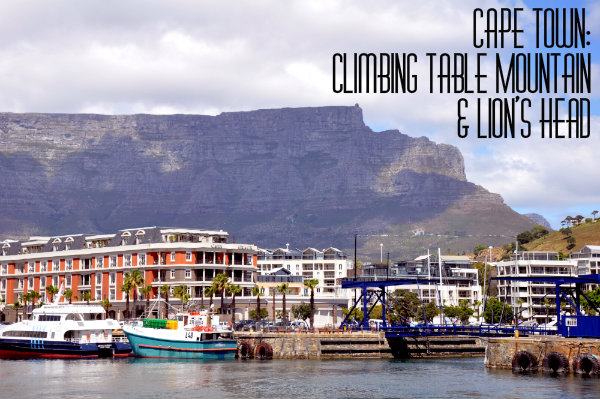 Table Mountain is the icon of Cape Town. It looms above the South African city as if to protect it, and from everywhere in and around the city you'll find it peeking out from behind a building here or majestically rising above the skyline there; ever present, ever spectacular. From the top of the mountain the views across the city and over the ocean to Robben Island and beyond are breathtaking. Hundreds of thousands of visitors take the cable car to the top each year, and although it's definitely an experience to add to your bucket list, the most rewarding way to get to the top of Table Mountain is to climb.
When I was in Cape Town recently I finally mustered the courage, after taking the cable car on countless occasions, to embark on the daunting climb up Platteklip Gorge…and then went on to hike up neighbouring Lion's Head a couple of days later. I filmed both climbs, which you can see here – and below I've written in more detail how you can climb Table Mountain and Lion's Head on your visit to Cape Town.