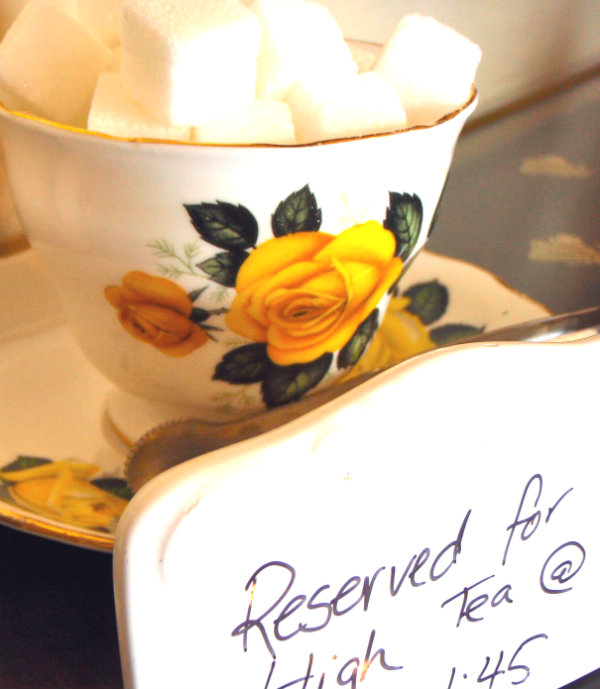 This weekend began with what can only be described as the most leisurely and delicious way to spend a sunny Friday morning off. I made reservations for my friend Shannon and I at Secret Garden Tea Company in Kerrisdale, Vancouver for 12 noon; we arrived right on time to find our table set with beautiful china and a menu listing the many Secret Garden tea flavours. I chose a jasmine tea and Shannon decided on an Earl Grey flavoured with bergamot and vanilla; both of which were delicious, and brought to us in dainty individual teapots.
The best part was, of course, the three-tiered tray of delicate and decadent finger foods that arrived at our table shortly after the tea. The bottom tier displayed miniature croissants filled with salami, roasted red pepper and cheese; crostini-like crackers topped with aged cheddar, caramelized onion and portobello mushroom and the Secret Garden classic egg sandwich roll. Tier two contained an essential for any respectable Afternoon Tea: scones with Devon cream and raspberry jam, as well as a delicious pumpkin, cream cheese and chocolate loaf. The top tier was so pretty we almost couldn't bear to eat what was on it (although when I say almost, there really wasn't a single moment of doubt in our minds that we would practically inhale them): strawberry pistachio squares, lemon tarts and a chocolate espresso mousse cake.
We started at the bottom and devoured our way to the top, barely believing how delicious each item was, leaving nothing behind apart from a few of the egg roll sandwiches (which the staff kindly packed up for me to take away to my hungry husband) and feeling completely satisfied at the end.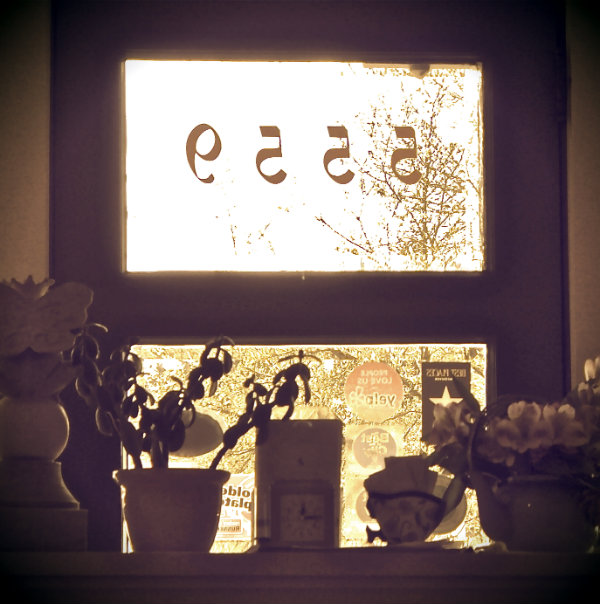 Although we did try our hardest to act civilized in the upper-class setting, we had a few moments of spontaneous raucous laughter, obnoxious camera flashes…and there may have been one moment where a napkin was used as a hat, but that is not to be mentioned again! I would recommend indulging in afternoon tea (High Tea as they call it in Canada) at Secret Garden to anyone who is in the Vancouver area and looking for an amazing way to spend a couple of hours in luxury. And after High Tea, make sure you check out some of the designer boutiques and consignment stores in Kerrisdale, as you'll be sure to find something you love!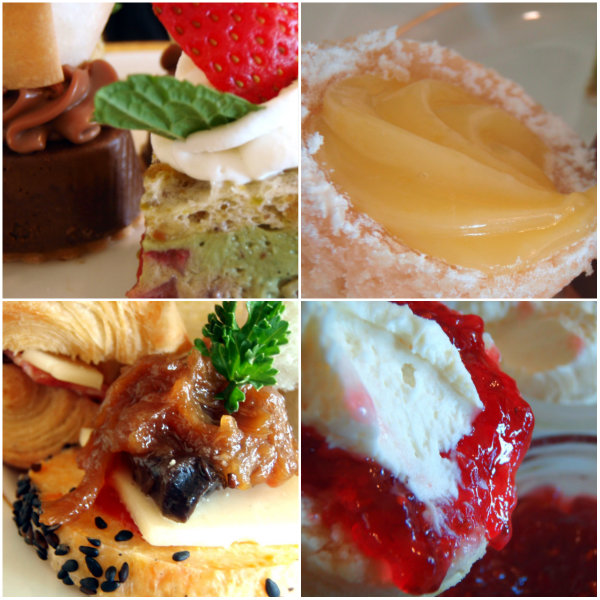 Want to see more posts like this?
Follow me on:
Follow