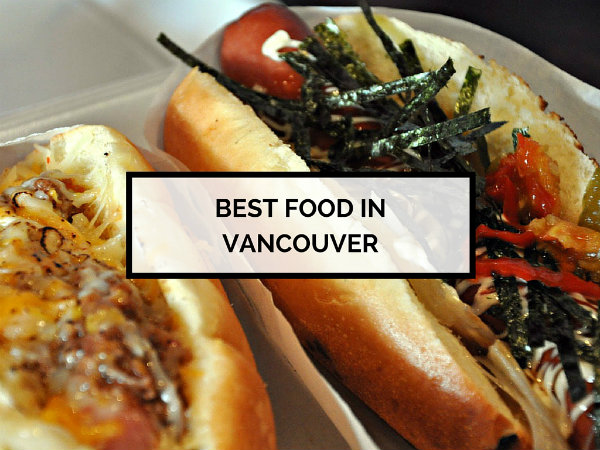 Post updated: February 2016 (after recently returning to one of my favourite cities for a holiday).
As a result of my impending departure from Vancouver, I'm sharing my favourite places to shop, budget ideas and now the top foodie spots in this beautiful city. If you would like me to post another category, let me know and I'll do my best to make some good recommendations.
One of the best things about Vancouver is its almost endless food options. If I didn't enjoy cooking so much I wouldn't bother, as there are plenty of options when it comes to price, location, ethnicity or style. Although we haven't had much money to spend on the luxury of eating out, we have managed to enjoy some fantastic dining; below are my favourites, but I would love to hear your recommendations too (because I'll be back in Vancouver to visit one day, so I'll be keen to try some more of the best food in Vancouver).
Best classic street food: Japadog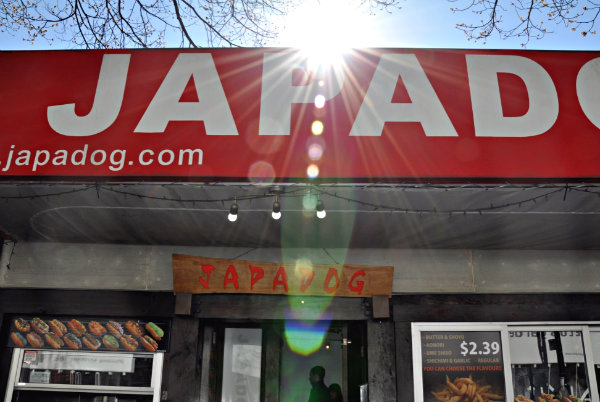 There's something awesome about buying a hotdog from a street vendor; it's quick, delicious, and feels just a little bit risky and daring.
Japadog is the crème de la crème of street meat: your choice of hot dog (from Bratwurst to Veggie), topped with the famous Japadog Terimayo (teriyaki flavoured mayonnaise) and flakes of nori to finish. There are various combinations you can choose from, including Edamame and Kobe beef, and if you don't trust my judgement, just check out their list of celebrity customers!
Update: Japadog has evolved! There is now real brick-and-mortar Japadog restaurants on Robson Street (as well as six trucks/stalls dotted around the city). It's still just as good – there are just more opportunities to eat it.
Tip: Fill your boots with a tour of the best street food in Vancouver!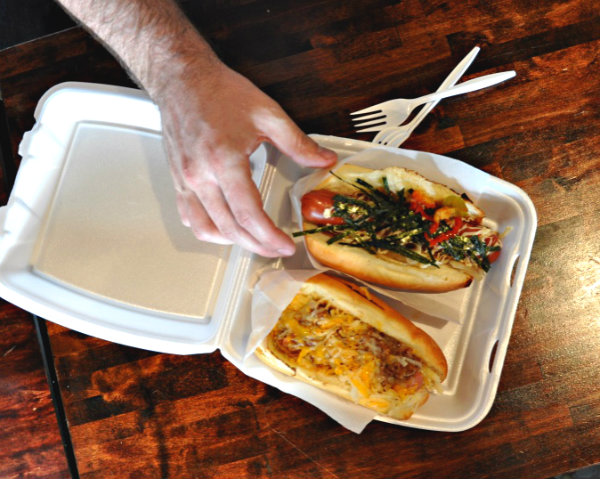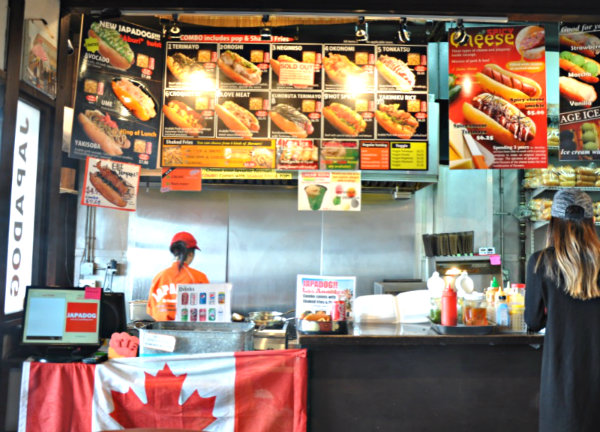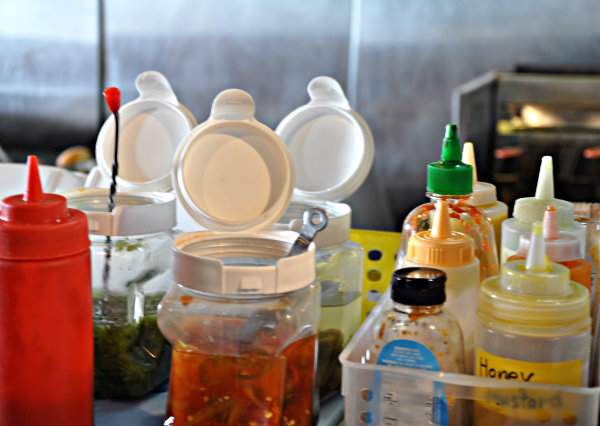 Best ice cream: La Casa Gelato
With a humble 218 flavours on site at all times (arguably a world record), La Casa Gelato is heaven for ice cream lovers.
Tucked away among industrial warehouses and a Ferrari showroom off Commercial Drive, the bright pink building is a shining beacon of sweet delight. Entering the store feels like stepping into a true Italian gelateria; murals depicting both Italy and Vancouver line the walls; and rows and rows of colourful and creative flavours of icecream await.
Pay for your choice of size first and you will be given a token, which you need to hang onto until you're ready to decide on a flavour (or a few!). In the meantime, try as many as you like (although from personal experience I can recommend you do NOT try either the garlic or the curry gelato).
According to staff at La Casa Gelato, Death by Mango is their most popular flavour, and I must say it is the best mango gelato I have ever tried. With 218 flavours to choose from though, there's room for more than one favourite!
Best fish and chips: Go Fish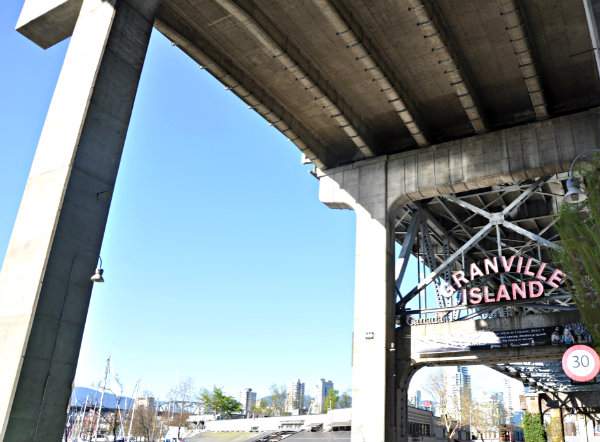 (no website)
Just a small blue shed on the waterfront at Granville Island, Go Fish serves the freshest and most mouthwatering seafood you could ask for.
In summer, the wait can be up to an hour (a half hour queue and a half hour to wait for your order), but the spare time can easily be spent perusing the freshly-caught seafood on the boats docked beside the little blue shed; the very same seafood that is served at Go Fish.
The wait is absolutely worthwhile. Just make sure you try the home-made tartare sauce and coleslaw that comes with your order: you will never want the store-bought stuff again!
Best artisan coffee: Caffè Artigiano
For true European coffee, which is hard to find in North America, Caffè Artigiano serves delicious, artisan beverages every time.
Since 2000 when the first Caffè Artigiano opened its doors, it's gained so much popularity that it opened 13 more stores and has even expanded to Alberta. Each year since 2003, baristas from Caffè Artigiano have won medals in the World Barista Championships; this will come as no surprise once you've seen and tasted the coffee served at each of their stores.
The milk is steamed to creamy perfection, the top of each beverage is crafted into a fern leaf, heart, or beautiful pattern and the espresso is rich and smooth, with no bitter aftertaste. Strongly rooted in Italian tradition, Caffè Artigiano stores have a wonderfully European atmosphere and are always buzzing, lively (and smell delicious)!
Best cheesecake: Trees Organic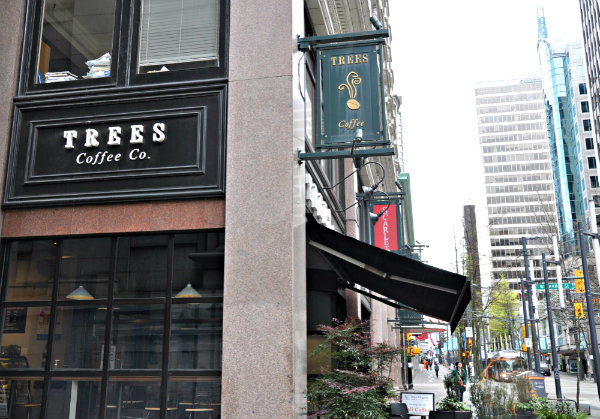 Light, fluffy and rich, the cheesecake at Trees Organic is incredibly tasty. With too many standard options to decide upon (banana white chocolate, blueberry, mocha, chocolate swirl, New York), they also feature special flavours, which means multiple visits are a must.
When I visited the funky and bohemian style cafe on Granville Street, they were featuring 'The Sin', a white chocolate cherry cheesecake. Of course I couldn't bear to select just one of the decadent options, so I bought three (yes, you read correctly…I did share some with my husband though!): The Sin, banana white chocolate and mocha.
My favourite was mocha, simply because I am a coffee and chocolate addict, but the other two flavours were also amazing. There were no artificial flavourings; fresh banana and cherries were used, and the texture was among the best cheesecake I've eaten.
Maybe I need to make another visit there before I leave for the remaining three flavours. Y'know…research.
Best gourmet street food: The Fat Duck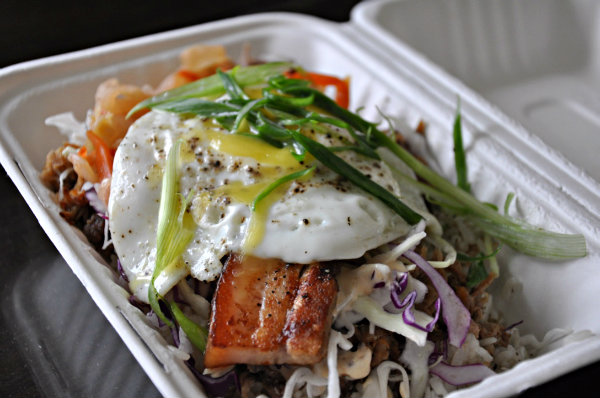 I totally chose The Fat Duck over all the other food vans (side note: street food is now HUGE in Vancouver) because of the name. I obviously want to be able to say that I've eaten at The Fat Duck, even though I can't afford Heston Blumenthal's version in Bray.
I'm so happy I did choose this particular food truck, though. I ordered the Dirty Bowl, which was a jam-packed tray of infused rice with duck confit, braised pork butt and belly, pickled vegetables, scallions, cilantro (coriander, for the Brits and Aussies), Kung Pao mayo and a sunny egg.
It might sound like a lotta flavour, and it was – but oh my goodness, was it the right kinda flavourful. For $10, this is unbeatable value, and I'd dare to guess it's probably every bit as good as Heston's Fat Duck offering.
Best dessert: Chambar Restaurant
All of the food at this Belgian restaurant is incredibly tasty. But if it wasn't completely socially inappropriate, I'd just order three courses of their pot de creme au chocolat, described on their menu as 'Milk chocolate lavender pot de creme with dark chocolate praline filled biscuits and orange scented tuiles'.
Did you read that?! Chocolate lavender. Chocolate. And Lavender. This is pure brilliance; the two flavours combined are absolutely heavenly, and if you haven't tried this already, move away from the computer, head to Chambar and order this dessert. You won't regret it!
Update: Sadly, it seems this particular dessert is no longer on their menu. Boo. But go anyway, the food is excellent.
Best beer: Granville Island Brewing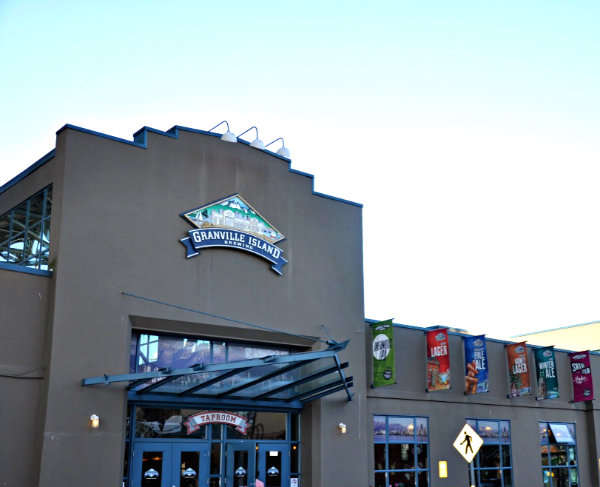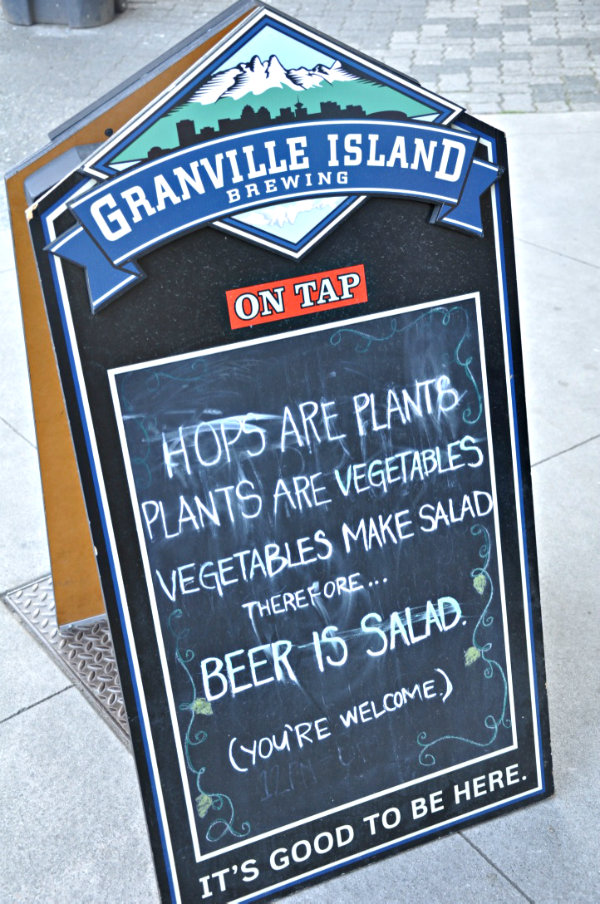 Something of an institution in Vancouver, Granville Island beers can be found in bars and restaurants around the city.
The best place to drink it is right at the source, on picturesque Granville Island. Pop into their hipster tasting room after visiting the island's sprawling food market, and take a beer flight to sample some of the best brews around (including their always-exceptional seasonal flavours).
There's food on offer too, and brewery tours for those as interested in the process as they are the pints themselves, but whatever you choose to do while you're there, don't leave without sipping the Honey Lager. Trust me.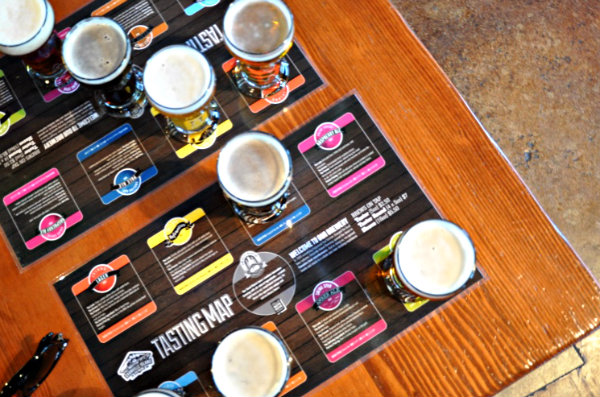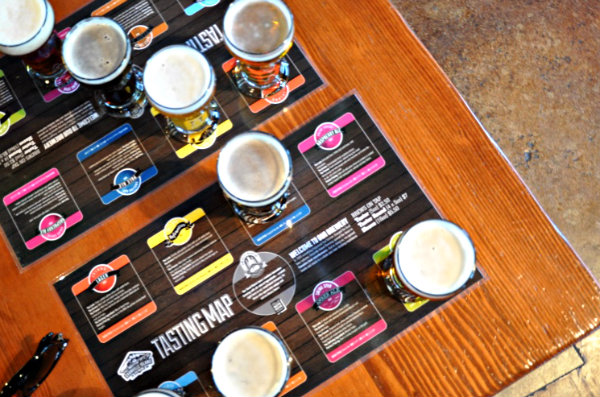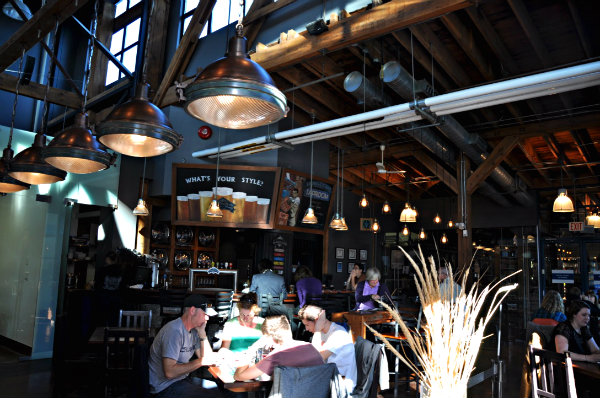 Best for sushi: basically everywhere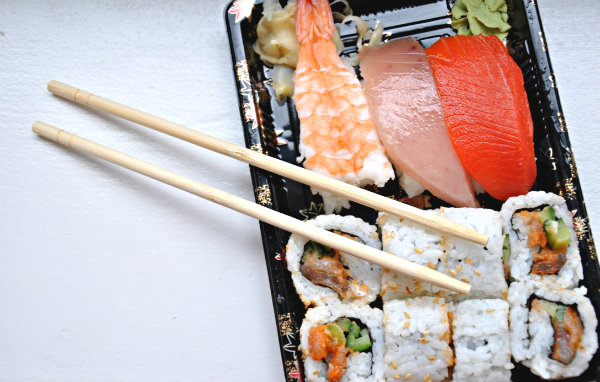 A little-known fact about Vancouver is that it's home to some of the world's best sushi. The seafood is so fresh it practically melts on your tongue, so ever since I tasted Vancouver sushi I turn my nose up at it anywhere else.
You don't need to spend a lot of money to find the good stuff, either. Kitsaya Sushi in Kitsilano is pretty epic, as is Domo Sushi on Melville Street, where I got this tasty tray for around $10 (I think – it was a while ago!).
Sushi fans, get your fill in Vancouver. But be warned: once you go home, it'll never taste as good again.
Craving Vancouver's food at home? These cookbooks will help you recreate the flavours of Vancouver in your own kitchen:
Pin this for later: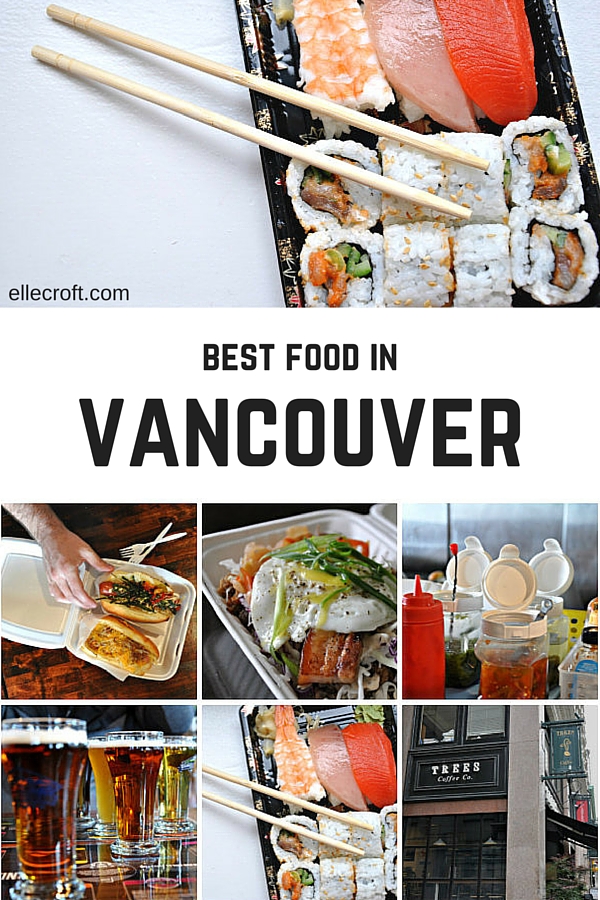 Want to see more posts like this?
Follow me on:
Follow