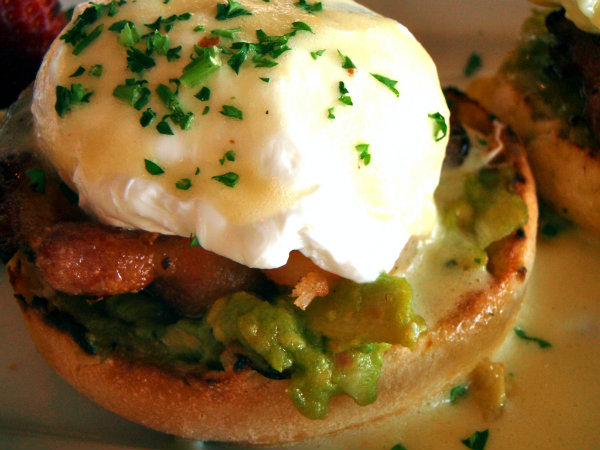 There is simply no better way to spend a sunny Sunday than to go for brunch with great friends. This is exactly what we did last Sunday; after agreeing to head towards Vancouver's stunning English Bay we perused the menus of the numerous cafes and restaurants on Denman Street until we reached the seafront and decided upon Milestones (one of the only restaurants that had more than one sweet brunch option for fussy ol' me who has an inexplicable aversion to egg). We were given a great seat overlooking the beautiful shorefront of English Bay and ordered drinks – I, of course, had a latte which was one of the better I have tasted in Vancouver, as well as a breakfast cocktail (which I can't remember the details of, but I can vouch for its deliciousness).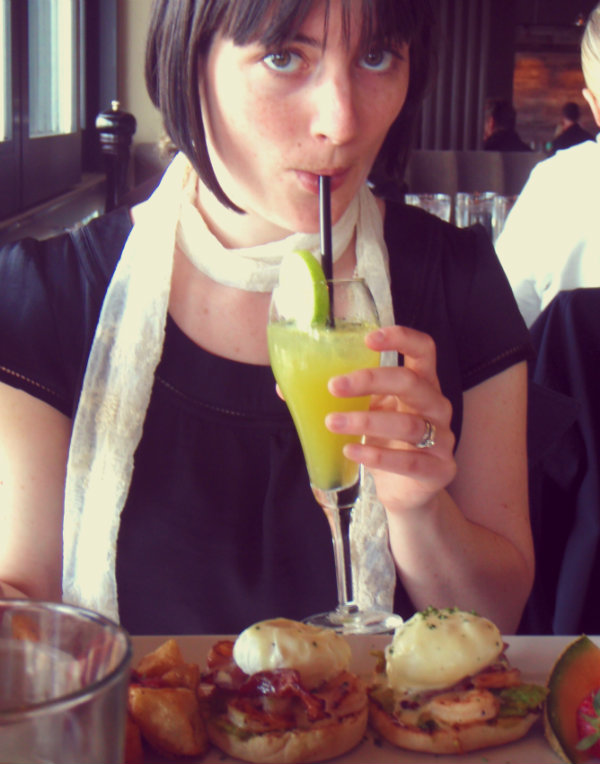 Despite my egg-phobia (I literally haven't eaten an egg by choice in years), the one menu item I could not stop going back to was the grilled shrimp California benedict, described as 'spicy house-made avocado salsa, double-smoked bacon, large grilled shrimp'. I decided to take the risk and order it, knowing that I could always give the eggs to Brendan if I couldn't bring myself to eat them. However, when the meals came out I kept an open and adventurous mind, and I thoroughly enjoyed the meal – the shrimp paired perfectly with the double-smoked bacon, and the hollandaise sauce was rich and creamy…delicious!
Disclaimer: this does not mean I am converted to eating eggs, nor can you assume I am over my aversion…brunch may have been a temporary lapse of judgement!
After lunch we took a stroll into Stanley Park (one of my favourite places in Vancouver) towards the Lost Lagoon, in the hope of finding some raccoons to photograph, and we were not disappointed. Soon after reaching the lagoon we saw a couple of the furry creatures running across the path. I know they are vicious, but I can't help adoring them with their bandit eyes and jail-suit striped tails! Not far along the trail we found another raccoon who was willing to pose for us and snapped away whilst keeping a safe distance in case of potential face-scratching!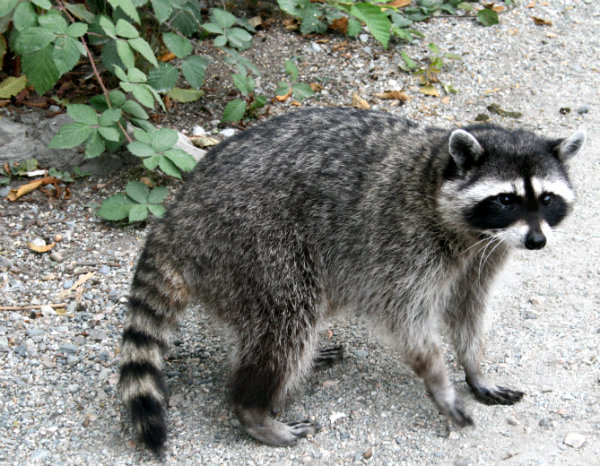 We headed back to Denman Street and stopped in at Dulcinea, a Spanish chocolate cafe that I had spotted on the way to brunch and absolutely had to try! The cafe is small, cozy and warm, with truly Spanish decor; plenty of dark wood, rustic details and artwork depicting flamenco dancing and wild horses. As we walked in we were greeted and given a sample of their drinking chocolate, the base they use for all of their hot chocolate drinks, as well as the dipping sauce for their churros. We were converted immediately, and set to ordering…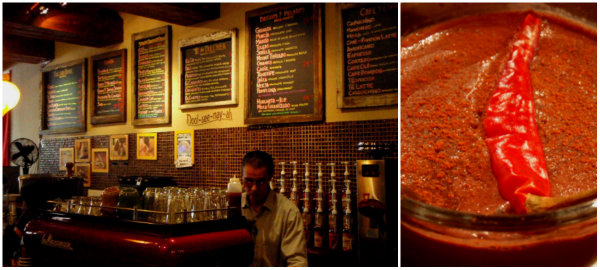 Their selection of chocolate drinks and desserts was plentiful, and I struggled to choose just one. Inevitably, I settled on Xocolatl, a chilli hot chocolate, a combination which I am just a little bit addicted to. Brendan ordered a chocolate tart for us to share as well as Valencia, a hot chocolate flavoured with orange and topped with cream. Our food and drinks were beautifully presented; my hot chocolate was served with a whole chilli pepper on top! The tart was rich, dense, moist and topped with real whipped cream and chocolate shavings. The drinks were delicious; the chocolate base they use in their drinks is not very sweet so the outcome is a flavourful and rich hot chocolate, not masked by sugar or marshmallows. The verdict: chocolate perfection! Next time you are on Denman street, stop into this delightful little cafe and try a drink…or two!
Want to see more posts like this?
Follow me on:
Follow