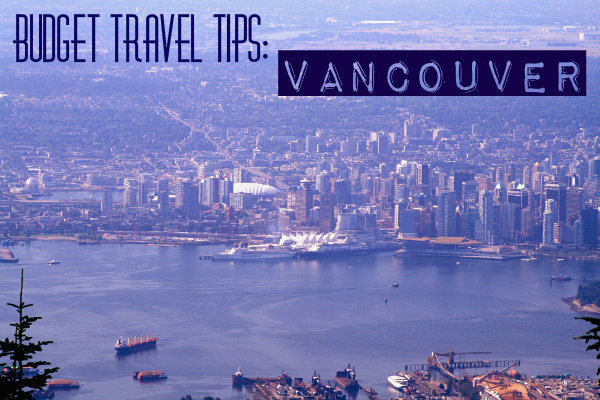 Although Vancouver is an expensive place to live, when travelling there it doesn't take a huge budget to have some amazing and unique experiences.
If you're looking for some incredible things to do when visiting this stunning Canadian city, but don't have much cash to work with, check out some of my favourite budget ideas.
Cycling around Stanley Park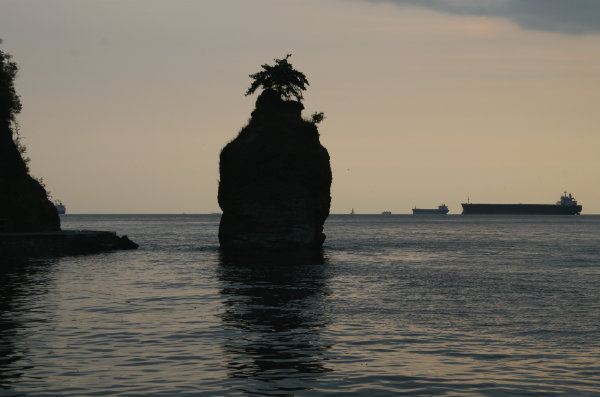 One of the world's greatest parks, Stanley Park is right in Downtown Vancouver and features 1000 acres of luscious greenery, lakes, walking trails, native art and the famous Seawall, an 8.8km cycling, walking, running and rollerblading track around the edge of the park.
Bikes can be rented from a number of stores in the English Bay area; try Spokes on the corner of Denman St and West Georgia St for cheap short-term rentals.
There is so much to see along the way that it's best to allow a couple of hours to complete the ride – look out for raccoons and squirrels, and stop to admire the breathtaking mountain views. You'll soon see why there are over eight million visitors to this park each year.
Love cycling? Check out this Vancouver Cycling Tour to see the city on two wheels.
Hollywood Theatre and Kitstaya Sushi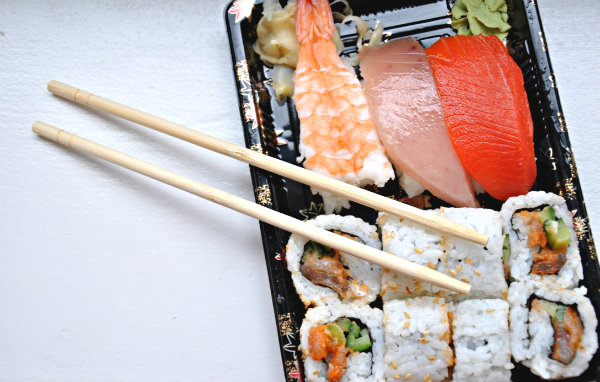 This is my favourite night out in Vancouver on a budget – an evening of great food and entertainment can cost you as little as $15.
First, start with dinner at Kitstaya Sushi, voted #1 cheap eats and #3 best sushi in the 'Stars of Vancouver' awards. Here you can enjoy a Special Box, which features California rolls, tempura vegetables and shrimp, teriyaki chicken or beef and rice for less than $10.
Want to taste more of Vancouver's best food? Check out these delicious places to eat.
After this deliciously satisfying feed, step next door to the Hollywood Theatre. This family owned and operated theatre has been running for 74 years and plays movies that are no longer showing at the cinema but not yet on DVD. The best part? You get two movies for the one low price of $7 – and on Monday evenings it's a mere $5 per person for the two movies.
The cinema itself is beautiful and makes you feel like you have stepped back in time to 1950's Hollywood – and all without a hefty price tag!
UPDATE: Sadly, the Hollywood Theatre has now been closed. But the sushi is still awesome.
Finding Film Sets
Often referred to as 'Hollywood North', Vancouver hosts many film, advertising and television show cast and crew; and it can be really fun to see extravagant sets or stunts being filmed. There is no guaranteed way to find or see a film set, but there are some tips you can use to maximize your chances.
If you spy bright orange or pink arrows on street signs, these will be pointing towards sets.
Another good way to know what's going on is checking sites such as On Location Vacations.
This probably goes without saying, but if you do find a set, please be respectful of the cast and crew; you can always ask a crew member questions and they'll let you know whether you're allowed to stay and watch or not.
Grouse Grind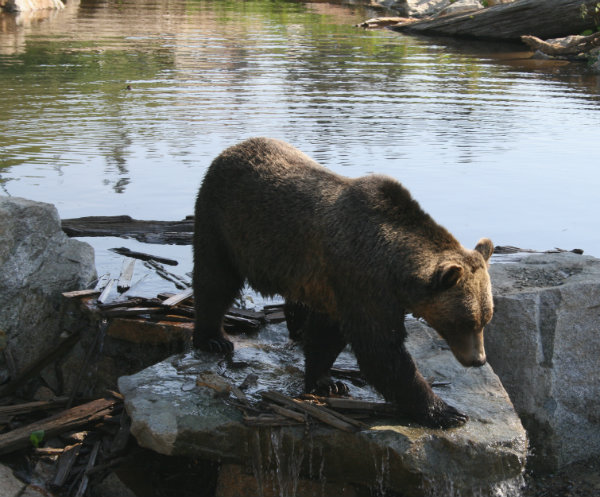 If you enjoy a challenge and some intense exercise, you might like to try and tackle the Grouse Grind; a 2.9km hike up the face of the mountain.
Aptly named 'Mother Nature's Stairmaster' by Vancouver locals, the trail features 2,830 gruelling steps, with an elevation gain of 853 metres (2800 feet). The Grind is not for the fainthearted, but the view from the top is without a doubt worth the effort; on a clear day you can see all of Vancouver, across to Vancouver Island, and even the mountains in Washington State.
As well as the view, there is plenty to do on the top of Grouse Mountain – you can visit the bear enclosure, watch the lumberjack or bird show, grab a drink and a bite to eat, or just take a walk around the mountaintop enjoying the scenery.
The gondola ride down to the bottom of the mountain is only $5 which makes for a very affordable day. The Grouse Grind is only open during the Summer season; you can check the website for updates.
Want to get up the mountain the easy way? Book your ticket here.
Have you been to Vancouver? What budget travel tips do you have for the city?
Pin this for later: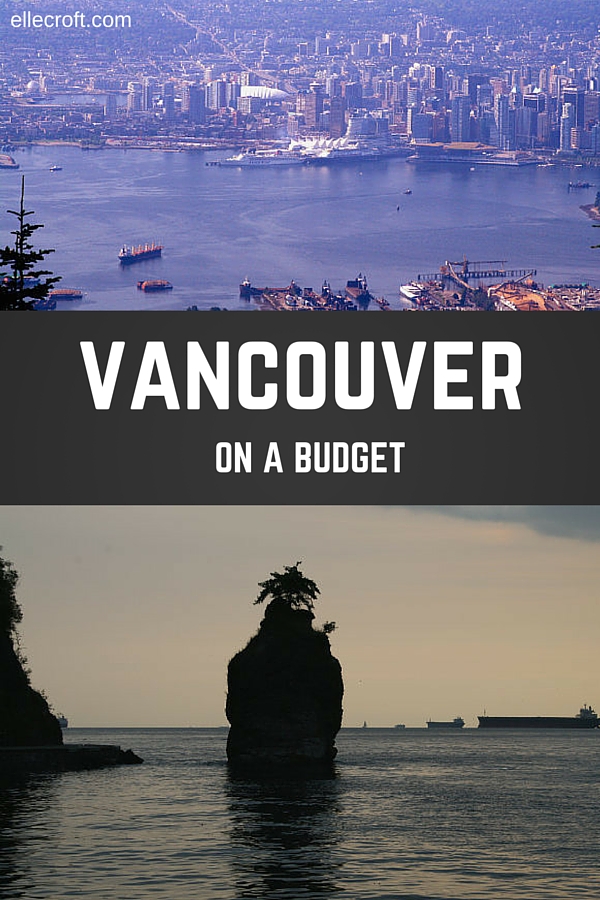 Want to see more posts like this?
Follow me on:
Follow