I'm about to prove just how far behind I am with blog postings, as the event I'm writing about took place on July 7. But it was a great event, so better late than never, right?
When I joined iFabbo (International Organisation for Fashion, Beauty and Lifestyle Bloggers) a few months ago I was invited to their London launch party, which I immediately RSVPd to. I've been eager to meet other bloggers in person as opposed to just online, and this seemed like the perfect opportunity. As nervous as I was, I figured a lot of people would be in my position (i.e. not knowing anyone in the room), so I put on my "I'm not an introvert" face and stepped into the Powder Room on July 7.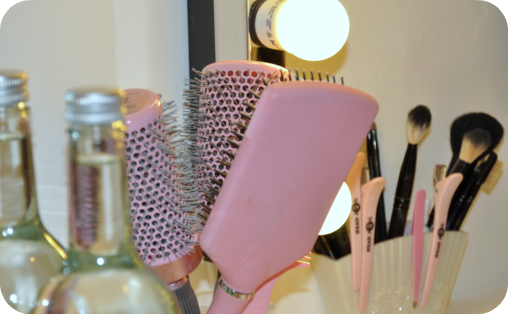 This charmingly retro beauty boutique was the venue for iFabbo's London launch, and was a great event space; slightly too small for the number of people in the room, but nice and bright with places to either stand or sit, and oozing girly glamour. The Powderpuff Girls were all preened to perfection and made us all green with envy, rocking victory rolls and pin-curls in their 50s inspired hairdos. We were treated to cocktails and then, after having some time to mingle and meet other bloggers and brands, we were able to hear from some of the brands as they explained or demonstrated their products.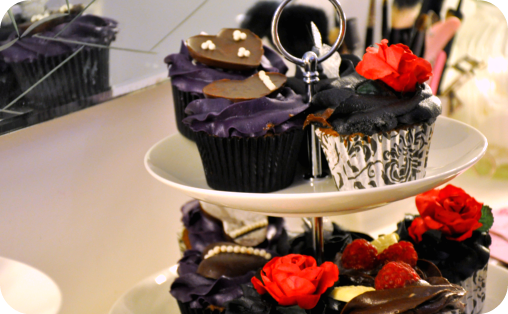 At the end of the evening we were given a goodie bag bursting with beauty products from all of the generous brand sponsors (more to come on some of the individual items I received in later posts). It was a great evening of meeting new people, discovering some new products and chatting to other people who understand blogging. Sometimes when I tell people I write a blog they look at me like I'm from another planet; the iFabbo launch was great for feeling like part of a bigger community of people with similar interests. Thanks to iFabbo, The Powder Room and all of the fantastic sponsors for throwing this launch party; I hope it's the first of many blogger events I will be able to attend in London!