You may have noticed that I have changed the regular Friday Recipe title to Friday Food. Living in a tiny studio apartment with a kitchen that's literally one step from the end of my bed, and having to cook on an awful electric stove means that culinary inspiration has waned recently, and although I'll still be posting regular recipes the focus for Friday posts will be, quite simply, food. I hope you'll enjoy the variation!
Before Christmas I was lucky enough to be taken out for afternoon tea (one of my favourite things to do in London) by an agency that my company works with. The location was the funky 5-star Sanderson Hotel in London's West End and, unbeknown to us, the afternoon tea was so much more than just scones and sandwiches. Inspired by the quirky adventures of Alice in Wonderland, the Mad Hatter's Tea was an adventure of its own.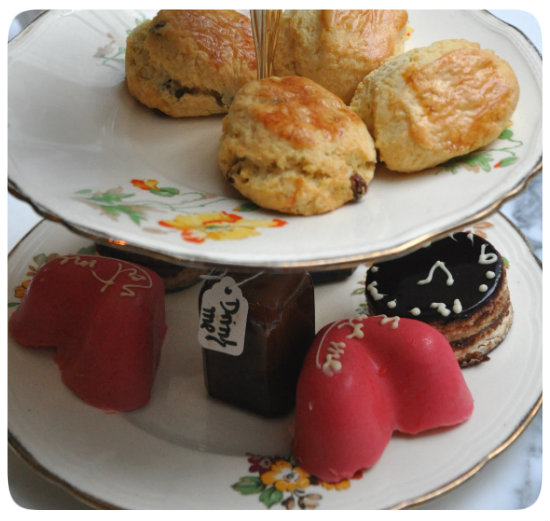 Served on mismatched vintage china cake stands, the array of colourful and intriguing treats was almost too good to eat. We were given a very detailed set of instructions as to how we were to eat or drink each item; the blueberry lollipop had to be flipped over on the tongue to experience a hot and cold sensation; the hazelnut praline lollipop was strictly to be eaten in one bite, and the tiny 'drink me' bottle had to be sipped in three stages to taste the passionfruit jelly, coconut panna cotta and exotic foam. We started our journey 'down the rabbit hole' with the rainbow-hued finger sandwiches; the saffron bread was tasty, but being the sweet-tooth that I am, I was eager to try the rest of the spread.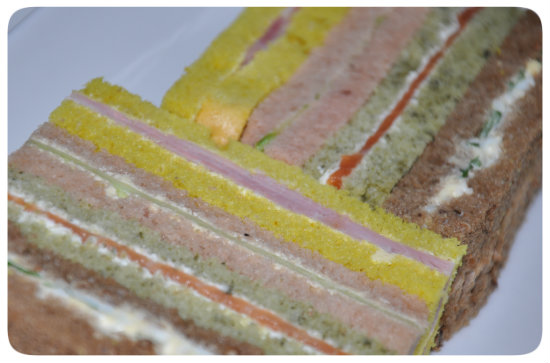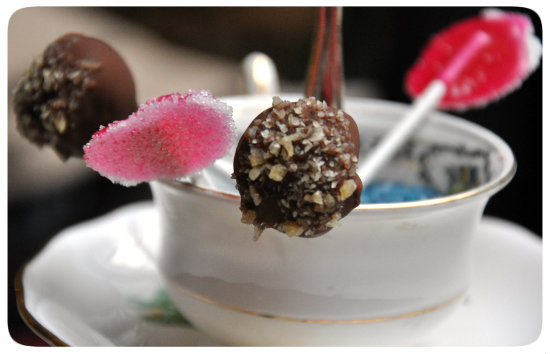 The sweet selection certainly didn't disappoint; the lollipops were intricate and delicious and the scones were warm, fresh & fluffy and served with rich clotted cream and sweet jam.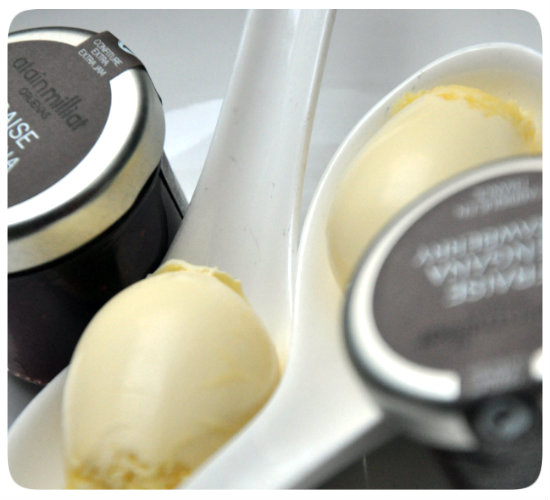 The bottom tier of the cake stand was where the real treats were hiding; the miniature 'drink me' bottle held three very different textures and flavours which hit with each sip through the tiny straw. The decadent chocolate & coffee sponge cake melted in the mouth and the 'eat me' pink chocolate heart concealed the lightest strawberry mousse. By the end I could hardly move for being so full, but each part of the tea was better than the last, and there was no way I was leaving any of them untested.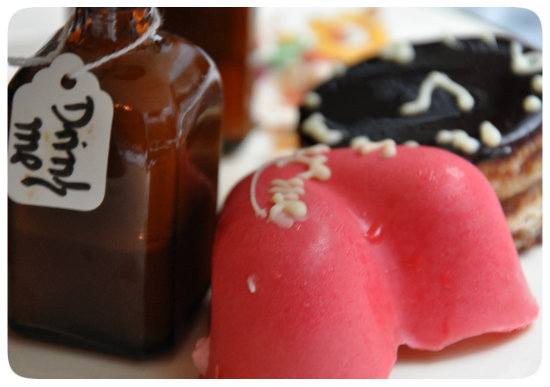 At £35 per person, the Mad Hatter's Tea is not one of the cheaper afternoon teas available in London, but it's certainly one of the most unique, and the food is so delicious that it's good value for money. I would recommend this for an indulgent day out with girlfriends, and the fun can be continued with cocktails at the hotel's glamorous Long Bar afterwards too!
Sanderson Hotel: 50 Berners Street, London W1T 3NG
Want to see more posts like this?
Follow me on:
Follow