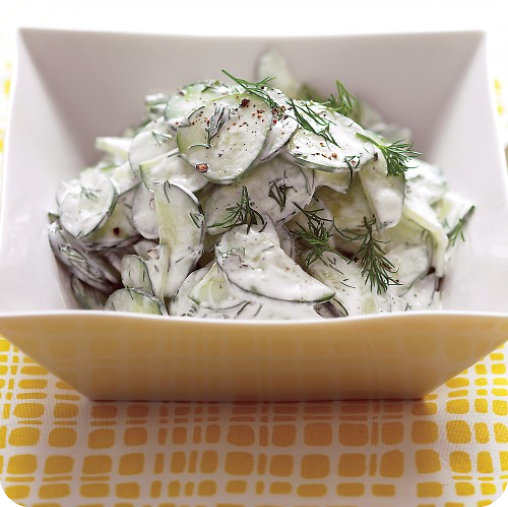 As is becoming my habit, I turned to Pinterest for recipe inspiration and found a delicious-looking cucumber and dill salad. When I visited the supermarket however, there was not a cucumber in sight! I picked up a courgette, willing it to change into the fruit I had come to find, and as I stared at it I suddenly remembered the delicious courgette fries I'd eaten at Byron with my favourite blue cheese burger and I had a lightbulb moment: baked courgette fries with blue cheese dipping sauce.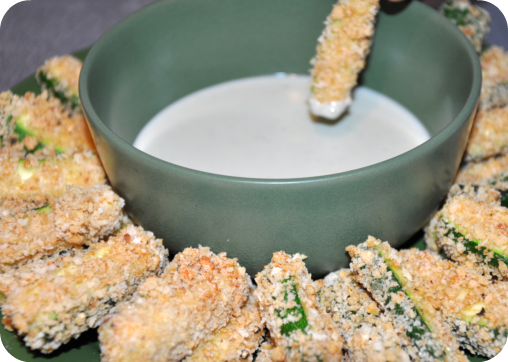 Ingredients:
2 courgettes; washed & ends trimmed
1/4 cup plain flour
1 egg, lightly beaten
1 pack plain breadcrumbs
freshly ground salt & pepper
1 tsp paprika
1/4 cup blue cheese
1/4 cup crème fraîche
Method:
Preheat oven to 220°C. Cut the courgettes into chip-sized batons. Put a handful of courgette into a resealable plastic bag with a tablespoon of the flour; seal the bag and shake to cover all the courgette pieces. Put the floured courgette aside and repeat until all of the batons are coated.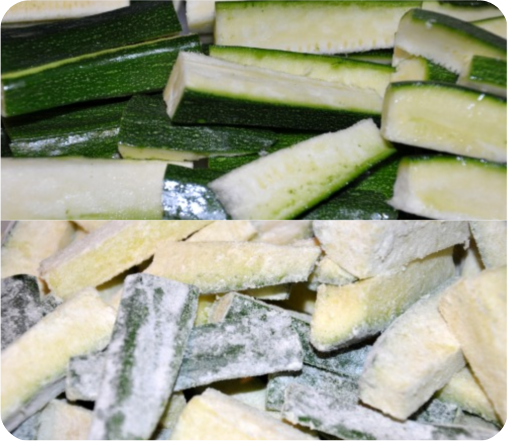 Using a fork, dip the batons one by one in the egg, then drop them into a bowl of breadcrumbs mixed with salt, pepper & paprika. Ensure they are coated and place on a baking tray lined with greaseproof paper.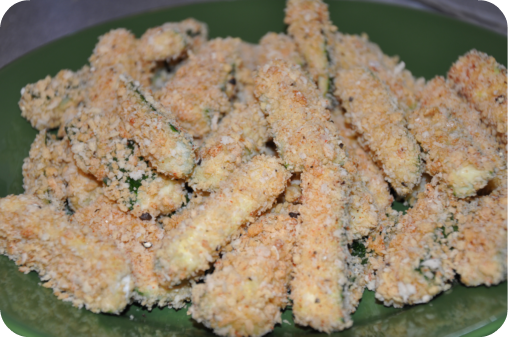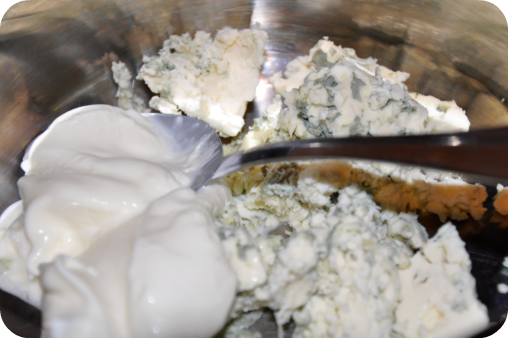 Place in the oven for 7 minutes, then turn the fries and bake for another 7 minutes. Meanwhile, place the blue cheese and crème fraîche in a small saucepan on medium heat and stir until melted. Place in a bowl to cool and put the bowl on a plate. Once the fries are golden, remove from the oven and place them on the plate around the bowl to serve.