For Christmas my sister sent me, much to my delight, the Ladurée recipe book that I've had my eye on for over a year: Sucré.
I am really excited to start trying macarons again but I don't have a lot of the basic kitchen items essential to the recipe (scales, multiple mixing bowls, a good-quality baking tray and piping bags). So as I stock my kitchen with the required items I'll be trying some of the less technical recipes in the gorgeous suede-lined book. The first was an easy-looking chocolate mousse, which turned out to be every bit as simple as I expected. Despite having a hatred for eggs, I adore a good chocolate mousse, so this recipe will become a regular in the Croft household I expect!
Please note: the original recipe served 8 which was a little excessive for just Brendan and I so the quantities below are halved.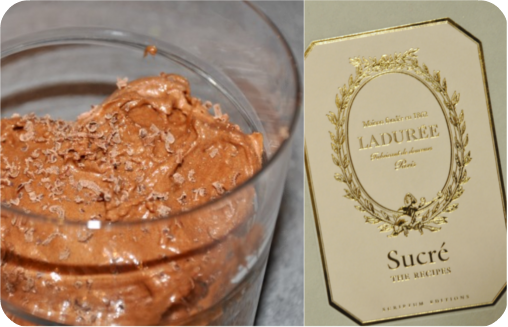 Ingredients:
160g dark chocolate (at least 70% cocoa), chopped finely
40g unsalted butter, chopped
4 eggs
1 pinch salt
1/4 cup sugar
40g chocolate extra, for decorating
Method:
Add butter and chocolate to a bowl and place over a small pan of simmering water (double-boiler) to melt, stirring constantly.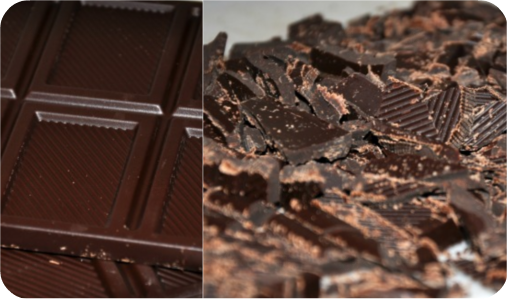 Remove from heat and allow melted chocolate to cool to barely lukewarm.
Whilst the chocolate is cooling, separate the eggs and set the whites aside. Lightly beat the yolks. Place egg whites in a large, clean, dry bowl with a pinch of salt and whip to a foam. Once they are white and frothy, add the sugar and continue to whip until firm.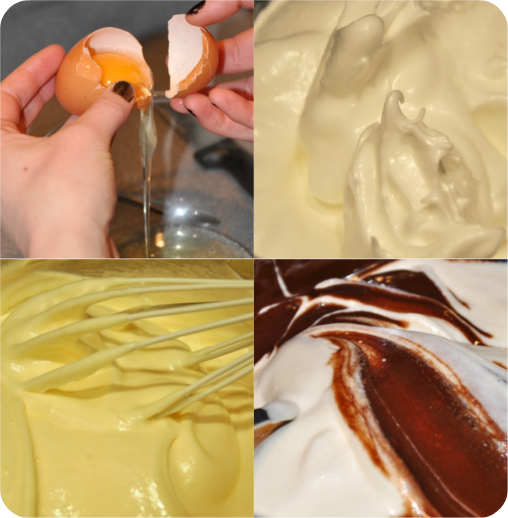 Immediately add the egg yolks, gently folding into the whites. Incorporate 1/4 of the egg mixture into the chocolate and butter by gently folding together. Pour this entire mixture back over the remaining 3/4 of the eggs, folding them together gently.
Transfer the chocolate mousse to a large serving dish and refrigerate for 3-4 hours. Serve in small cups or ramekins with chocolate grated over the top to decorate.