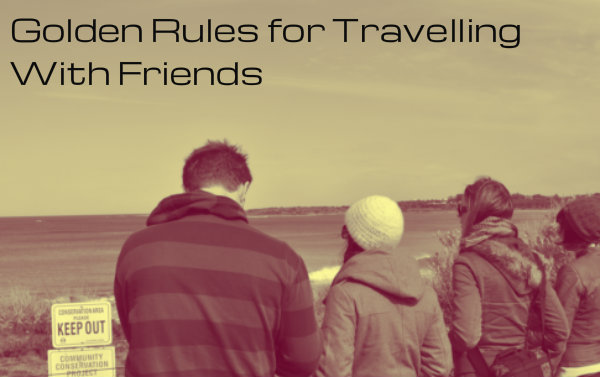 Taking trips with friends is awesome. I've done loads of travel with friends of mine, from weekend city breaks to week-long ski holidays in the middle of nowhere and even two months of backpacking in Australia. As rewarding and fun as it can be though, there are certain things you should consider before embarking on an adventure with your BFF, or you may run into some unforeseen issues.
Of course, this goes for travelling with anyone, whether it be family or your partner, and some of these tips may apply in those situations too, but your family will always be your family, and love covers a multitude of sins. A friendship, on the other hand, can be made or broken by travel. If you want your trip to go well, follow these golden rules for travelling with friends and you'll be sure to come home with only the best kind of memories.
Don't travel with just anyone
Make sure you and your travel buddy or group are a good match for you and each other. Sure, you're not looking for them to be your life partner, but you're also not just going to the pub for a beer together. You'll be spending a lot of time in each others' company and trying to make decisions as a team.
So if you're into completely different things or have opposing ideas of what a holiday looks like, perhaps you should just stick to sharing beers at the pub and find someone who you can travel well with. You don't want your friendship to be ruined because you fancied lying on the beach, but your bestie spent the whole time berating you for not 'immersing yourself in the culture'.
Get the budget conversation over and done with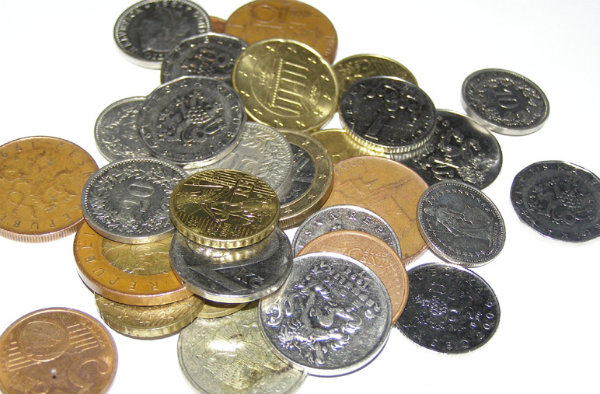 image source: wikimedia
Once you know who you will be travelling with, sit down and chat about budgets before you get started with booking flights/accommodation/activities. There's nothing worse than feeling like you're holding someone else back because you can't afford to do what they want to do, and it's equally no fun to forego your dream experience because you don't want your friend to have to sit outside alone and wait for you.
Work out a rough budget and agree on a ball-park figure. Sure, one of you may have more money to splash out on extras, but if you know what the maximum spend is from the start, you'll all be on the same page and there won't be any of those awkward 'well why don't you want to treat yourself to this £400/night hotel just this once?' conversations mid-way through the trip.
It can also be helpful to work out how you're going to handle shared expenses e.g. groceries or toiletries. I have found in the past that a kitty system works well (each person puts a designated amount into the kitty and that money is used to pay for shared expenses; when it runs out, everyone chips in again) but whatever works for you, decide what you'll do and stick with it.
Be prepared to compromise
No matter who you travel with, there will always be times when you disagree on where you should go, which hotel looks better, where you should eat, what you should see and do, and the best way to get there. It's inevitable that you'll disagree at one time or another, but you are going to have to compromise if you want it to be an enjoyable trip.
That doesn't mean that you should miss out on seeing the one thing you planned your whole trip around, but it does mean that you might have to take what you think is the long route, or eat at the restaurant that had worse reviews than your 'hidden gem'. If it's not going to ruin your entire trip, just let it go. You never know, your friend's dodgy-looking restaurant might just serve the most amazing food.
Understand that everyone has bad days
When you're travelling with family or your partner, you've usually seen the best and the worst of them. You know what sets off their cranky moods, when they're just over-tired or when they simply need some time to themselves.
You may not know this about your friends, so be patient and recognise that not all days are going to be good days. Everyone gets grumpy sometimes, but there's no point taking it personally. Of course, you won't always be on your A-game either, so know that it goes both ways and that it's not a big deal.
Give each other space
It's difficult being around someone else 24/7, especially under the intense circumstances travel often brings. It's OK to spend some time alone, doing the things that you want to do or just doing nothing at all. At the end of the day (or even after just a few hours) you'll feel much more refreshed and happy to spend time together again. Don't be scared to tell your friend that you need some time to yourself…it can make the world of difference!
When I've travelled with friends in the past and have considered all of the above tips, the trip has gone smoothly and the stories we still share together are priceless. Sure, we argued over how the other person did the dishes, or watched in horror as the majority of the group chose the Irish pub on the Greek island, but at the end of the day, we all had a memorable and enjoyable holiday and we're still friends, which is what really matters in the end.
What tips do you have for travelling with friends? Share them in the comments below.
Want to see more posts like this?
Follow me on:
Follow