I don't know about you but I love browsing online stores for luxurious travel accessories, and I try to imagine the people who are willing to drop around £815 for a suitcase which may or may not actually be practical for travelling. I'm sure these people exist, but I'm certainly not one of them. Nevertheless, there's no harm in window shopping, and today's browsing session had me stumble upon this stylish suitcase by Florence Broadhurst for Kate Spade: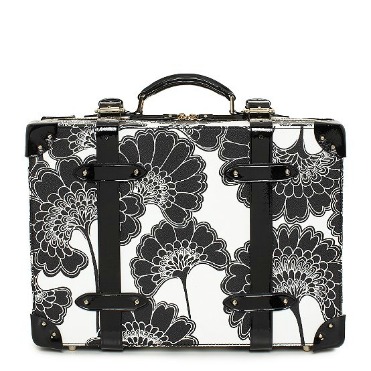 image source: katespade.com
The gorgeous Japanese-print case (described as a storage trunk) is priced at a mere $1,295 which is around £815 – this does, of course, include 14-carat gold plated hardware, cowhide trim and custom woven Spade jacquard lining.
Alternatively, you could spend £17 less and book an eight night cruise for yourself and a friend around Spain and Portugal including all meals with TravelZoo's current deal. But then again, would your cruise be gold-plated?!
Want to see more posts like this?
Follow me on:
Follow