I don't know about you, but when I travel my skin tends to dry out. Sometimes it's from sitting in an artificially-ventilated airline cabin for hours on end and other times it's just from my skin's reaction to a new climate, but whatever the reason I always need to ensure I've packed products strong enough to deal with extra-dry skin. I've found that for my hands (and feet) Keihl's Ultimate Strength Hand Salve is the best option because it is, as its name suggests, the ultimate in hand hydration and protection.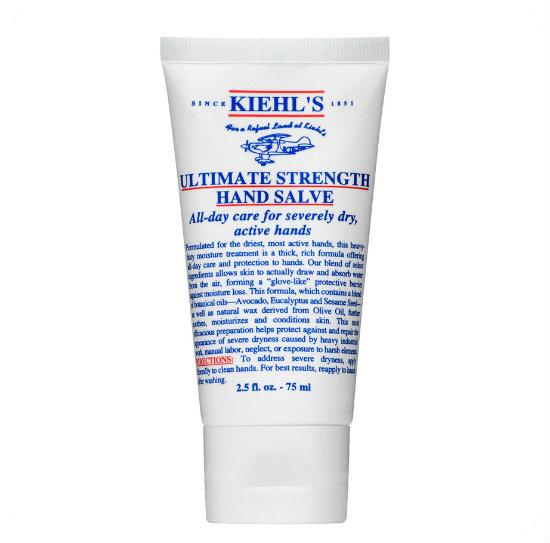 image source: kiehls.co.uk
At £14 for 75ml it's not the cheapest hand cream out there, but I honestly wouldn't (and don't) use anything else when I'm travelling. The thick and non-greasy consistency means that almost as soon as you apply it, you can use your hands again without getting oily stains on everything you touch. You don't need much to have an effect, it moisturises for hours and has a herbal scent which makes it perfect for ladies or gents…so it has the added benefit of being shareable. My husband and I both swear by it; I won't leave home without packing this handy little tube in my hand luggage!
Do you get dry skin when you travel? What do you use to remedy it? Answer in the comments below…
See what else I won't leave home without here!
Want to see more posts like this?
Follow me on:
Follow