I think it's fair to say that most kids have heard of and been fascinated by Egypt at an early age, and the same is true for me. I remember hearing about the pyramids of Giza, the Great Sphinx, the Nile and King Tutankhamun in school; Moses, the Red Sea and Mount Sinai from Sunday School; and Cleopatra and hieroglyphics from visits to museums with my family. Despite my interest in the many gems this North African country has to offer, it never occurred to me that I would ever be able to visit Egypt and see these things with my own two eyes.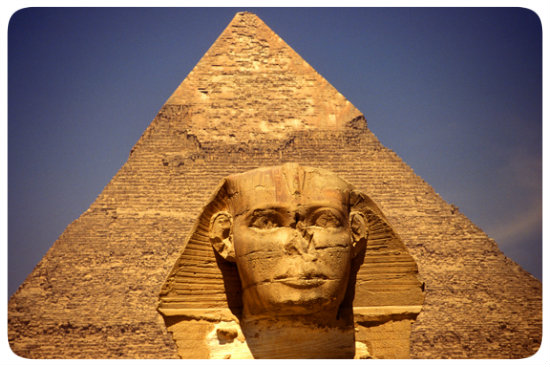 image source: geraldbrimacombe.com
In fact, the first time it ever crossed my mind that I could go to Egypt was when I was 18 years old and backpacking with two friends up the east coast of my home country, Australia. I had been peer-pressured into completing my open water scuba qualification, a sport that had previously terrified me due to my claustrophobia but which I quickly fell in love with. After a magical dive on the Great Barrier Reef where I was mesmerised by jewel-coloured coral, a lazy bottom-dwelling shark, a curious turtle and a graceful manta ray dancing just beyond my reach, I just couldn't get enough of this new underwater world. When my diving instructor told me that some of the best scuba diving in the world was to be found in Egypt, I knew I needed to travel there to see it for myself. The same two friends and I decided to go together and experience this amazing scuba diving for ourselves, but for a number of reasons the trip never eventuated.
Fast-forward almost ten years to the present and although I've tried, circumstances have always seemed to prevent my dream Egyptian holiday from coming true. It's remained in my top five must-visit destinations, and this recent post on the easyJet Holidays blog only served to renew my passion to pull on my diving gear and wade into the Egyptian waters. Swimming with dolphins is certainly on my bucket list, and where better to do it than in a country known for its fantastic scuba diving as well as being so rich in historical and cultural wonders?
I'm not yet sure when I will get to visit Egypt; but hopefully it'll be sooner than I had planned – this post is my entry to the easyJet Holidays #InspiredByEgypt to win a holiday to Sharm el Sheik…wish me luck!