I never used to travel with make-up; in fact, I'm pretty sure when Brendan and I spent five months travelling my sole cosmetic possession was an old mascara that I wore once or twice (granted, this was back in the day when I wore jeans with trainers so style wasn't at the forefront of my mind). I still tend to pack minimal amounts of make-up, as I don't wear much at home either, but that doesn't stop me from browsing for lovely travel solutions for make-up and accessories. This leather Smythson mini make-up brush roll is a great space-saver and will protect your brushes, which are included…but comes with a hefty price tag of £260!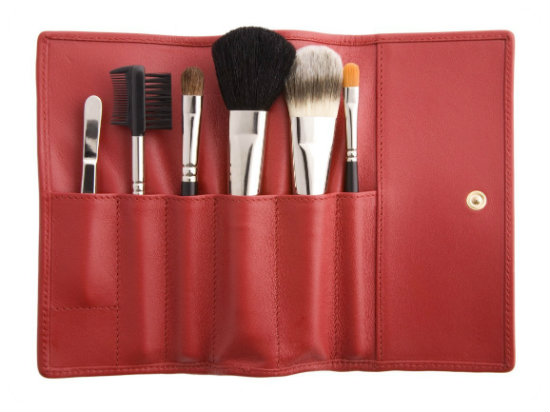 image source: smythson.com
For the same price as this luxury leather beauty, you could purchase two return flights from London to Amman, Jordan on skyscanner.net.
Jordan is in my top five destinations, so the choice between these two is pretty easy for me…which would you prefer? Let me know in the comments below!
See the rest of my Lavish Traveller series here.
Want to see more posts like this?
Follow me on:
Follow