If you are Australian, I'm sure you will be nodding your head knowingly at this post. If you're not from down under but you are friends with a female Aussie you've probably seen her procure one of these red tubes from her handbag more than once.
The product: Lucas' Papaw Ointment.
The use: oh, everything.
Made from Australian papaws, this nifty salve claims to treat 'minor burns, chafing, cuts, gravel rash, minor open wounds, nappy rash, scalds, sunburn, splinters and thorns'. This stuff is seriously moisturising and I don't go anywhere without it; least of all on holiday.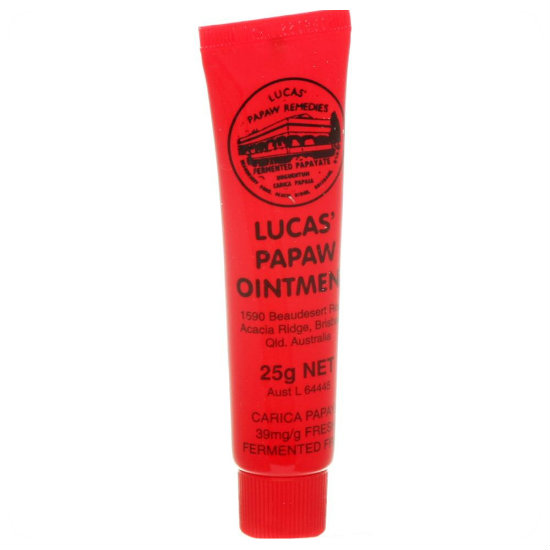 image source: radiuspharmacy.co.nz
A tube of the ointment is just 25g which means it's allowed in your hand luggage and takes up less room than a tube of toothpaste. It's such a handy product to take travelling; it's perfect for chapped lips, dry skin, sunburn etc. etc. and I use it every. single. day. No exception.
In Australia this stuff is widely available, but in other countries it's a little trickier to get hold of. It's available online, or if you're in London you can grab it at the Australia Shop in Covent Garden.
Have you tried Lucas' Papaw Ointment? Are you as obsessed with it as I am?
See the rest of my packing checklist here.
Want to see more posts like this?
Follow me on:
Follow