Last night I attended an event hosted by LateRooms.com, where we were treated to a presentation by the lovely Caryn Franklin. We took our seats in Hyatt Regency London – The Churchill's library and waited expectantly to hear what Ms. Franklin had to say about travel and fashion.
After just a few minutes I was captivated. Caryn has not only travelled the world, been involved in humanitarian efforts and interviewed almost every major fashion designer you can think of, but she is also passionate about the fashion industry changing to encourage women to embrace and love their bodies, and dress accordingly. She truly is a woman after my own heart!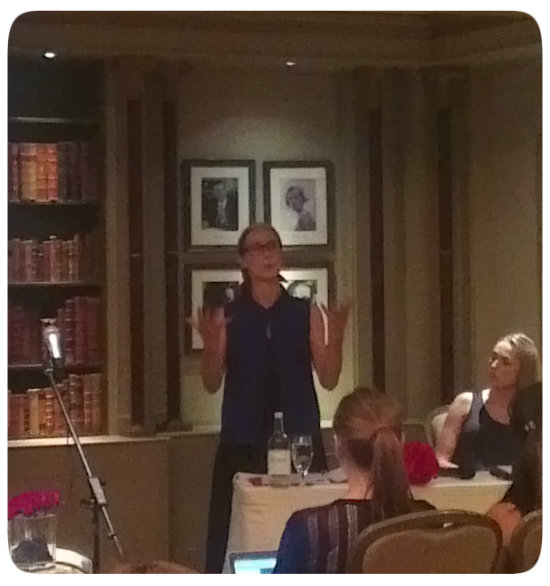 Caryn focused mostly on fashion during her talk (which was fine; I can listen to stories about Alexander McQueen all day) but she did give us some fabulous travel tips, a few of which I'd like to pass on. Her first tip was to always, unless you absolutely cannot manage it, travel with only carry-on luggage. This is something I've been trying to do for years; not only does it mean your luggage will never get lost but it also dramatically cuts down your waiting time in airports. If you're not sure how on earth you can pack so lightly, check out this post about packing for a city break with just a handbag!
When asked what her essential item to pack is, Caryn responded with 'a mini steamer'. These gadgets help freshen and de-wrinkle your clothes, which means you can roll them up as tightly as you like when you pack and still look great when you arrive. I don't have a steamer yet but it's something I've been meaning to buy for ages. I'll report back once I have one…here's one of the options I'm looking at; it's just £29.95 from Amazon (the price of two checked bags on an EasyJet flight): the Home-Tek Multi Use Travel Iron/Garment Steamer & Travel Brush: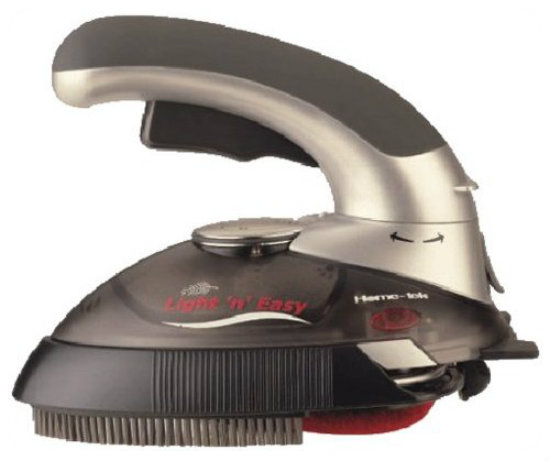 image source: amazon.co.uk
Do you agree with Caryn's packing tip? Do you have a travel steamer and if so, which one? Please let me know in the comments below.
Click on the link to see all of the items in my packing checklist.
Want to see more posts like this?
Follow me on:
Follow