Before my husband and I ventured around the world four years ago, we were given a leather travel document holder as a gift. I thought it was a nice idea, albeit probably a bit unnecessary, but it has proven to be my most important travel accessory, and the very first thing I pack for every trip. The wallet has compartments for passports, tickets (or airline confirmations, as is now the case) and other documents. There is also a zip-close pocket and a couple of extra compartments for bits and pieces such as boarding passes or frequent flyer cards.
I'm a little bit of a control freak, so for me to know that all of my important documentation is in one place, in my bag, gives me peace of mind when I'm travelling. The real leather has survived four years of not-so-gentle treatment and still looks as good as new. It's stylish (Tiffany blue is always a good idea), practical and honestly, the most important thing I pack for any trip!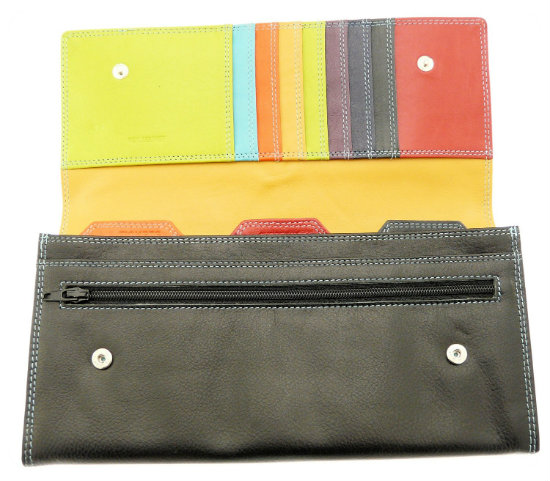 image source: amazon.co.uk
A quick Google search for a similar travel document holder resulted in this colourful leather wallet for £29.99 on amazon.co.uk – it even comes with extra credit card pockets, which could prove to be very handy.
If you're an organisation freak like I am, a travel document holder is a must for you!
Do you keep all of your travel documents together?
See the rest of my packing checklist here.
Want to see more posts like this?
Follow me on:
Follow