Last week I wrote about how pleasantly surprised I was by the beauty of Wales, so when I was invited to Taste of London to discover the flavours of Wales I jumped at the opportunity. Taste of London is a restaurant festival held in Regent's Park (read about my experience at Taste 2011 here) where hundreds of restaurants and producers from around the UK showcase the best food and drink for guests to sample or purchase.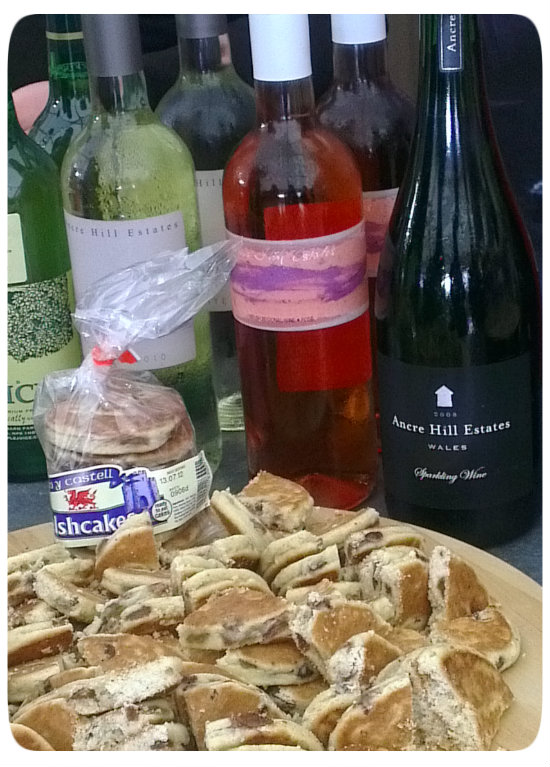 We were greeted with Welsh sparkling wine and canapes, and sat down to watch a demonstration on cooking Welsh lamb by chef Francesco Mazzei. Francesco is head chef at London's L'Anima, where he cooks authentic Italian food using locally sourced ingredients, and he is a huge ambassador for Welsh lamb.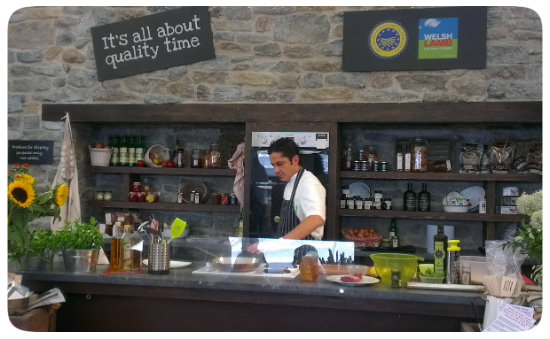 As an Australian, I'm pretty fussy when it comes to lamb because the quality in my home country is just so good. I haven't really had much good lamb since being in the UK so I was interested to see what Welsh lamb was like. During Francesco's presentation we were able to sample some of the lamb and I was blown away…it was just as good as Aussie lamb; so tender and flavoursome!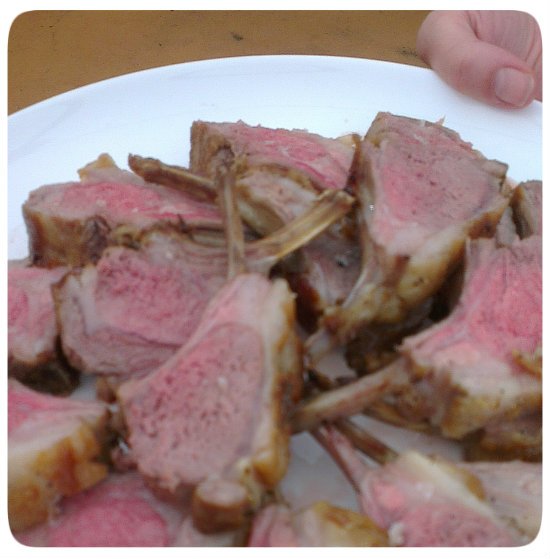 The recipe Chef Mazzei demonstrated was small, thin slices of lamb filled with a mixture of cheese, capers, anchovies and breadcrumbs. It was then fried and roasted quickly, and served with a simple sauce and shavings of truffle (YUM)!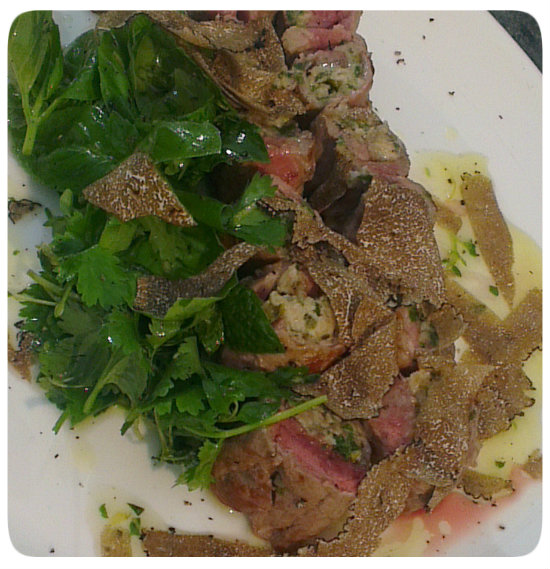 Although I didn't get to try any of this dish I was able to sample some other very delicious lamb creations, including an oven baked Welsh lamb risotto which I'll definitely try for myself soon. I'm going to be on the lookout for Welsh lamb when I do my shopping from now on…
After the demonstration I strolled around the Wales the True Taste tent and met some Welsh producers (cheese, wine, fudge…all delicious) who have further convinced me of my need to explore more of what Wales has to offer!
On my way out of Taste of London I stopped on a whim to try something I've always said I will never sample: black pudding. I was feeling adventurous and thought I'd give it a taste to at least say I'd tried it. The flavour was fine, but unfortunately my mind is stronger than my tastebuds, so no sooner had I decided it wasn't too bad I remembered what it was and it took all of my willpower to swallow the stuff. At least now I know!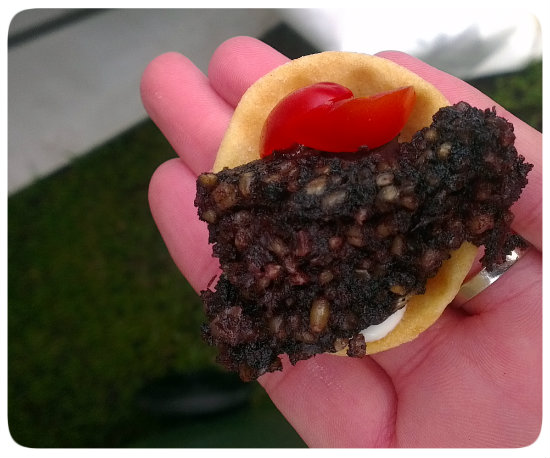 Thanks so much to Wales the True Taste for introducing me to Welsh lamb, and for a delicious evening!
Want to see more posts like this?
Follow me on:
Follow