For any of my readers who are not cycling fans, I promise this is my last Tour de France post…for this year at least anyway! Although hopefully this post will not only appeal to cycling fans but also to anyone who likes funky prints & great graphic design.
I don't have a shotglass collection or a shelf full of random trinkets gathered from every new destination I've visited, but I do like reminders of the places I've travelled to and tend to gravitate towards prints or artwork, such as the felt Northern Lights scene I found in Finland or the retro prints I purchased in New York.
After last year's Tour de France we discovered Crayonfire Tour prints created by London-based graphic designer Neil Stevens, and we quickly snapped up a print of Stage 19, the same stage that Brendan cycled in l'Etape du Tour, and which we watched a couple of weeks later from the Col du Télégraphe: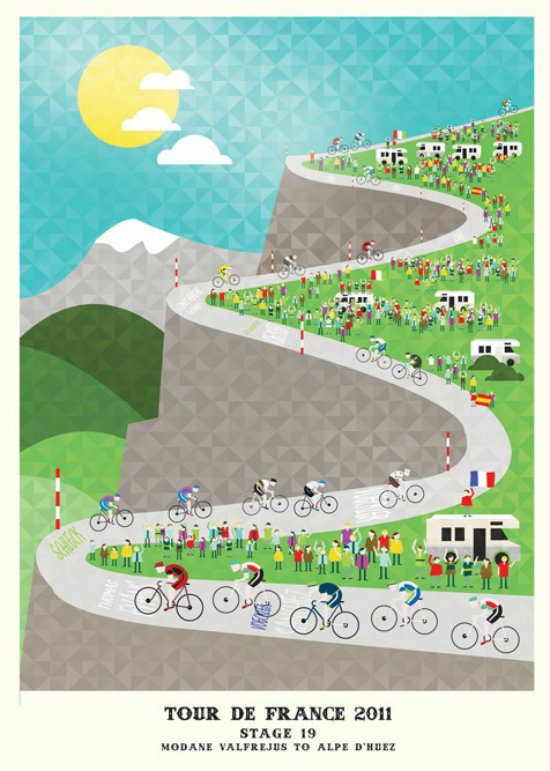 The colourful print is hanging on our wall as a fun and colourful reminder of the incredible two weeks we spent following the tour – the details are perfect, from the team kits to the caravans, flags and road graffiti paving the way for the world's best riders. This year's prints are bold and stylised typographic representations of each stage; I can't wait until the last few stages are released and we can grab one of the prints depicting a stage we saw last weekend: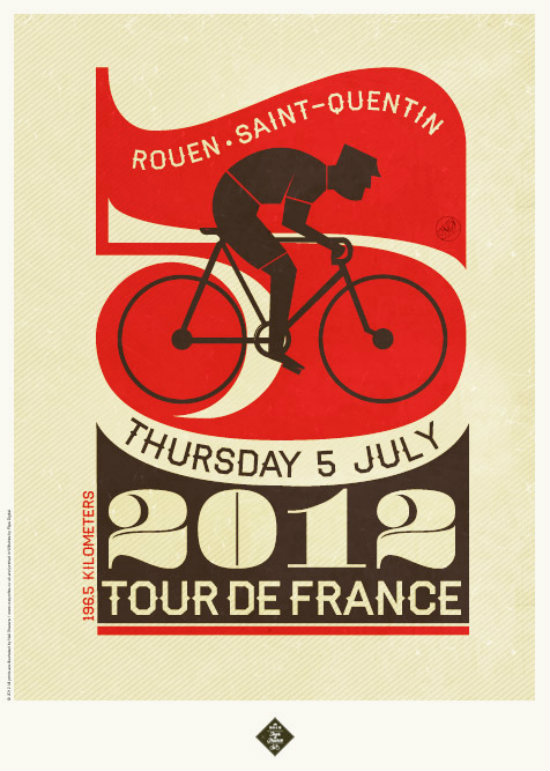 There are a few non-cycling prints on the Crayonfire website, but my latest favourite is of the 2012 Tour de France champion, Bradley Wiggins: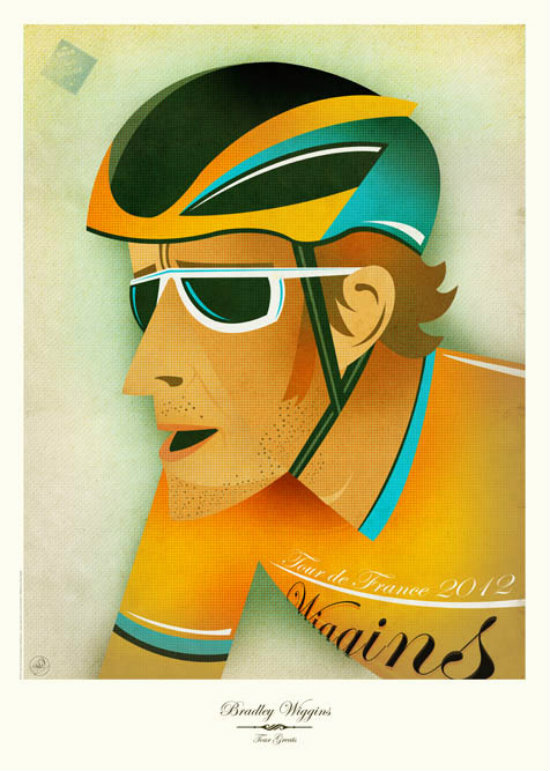 Now, if only he would shave off those horrific sideburns I might be more inclined to put this on my wall!!
Check out all of the Crayonfire prints here…
Want to see more posts like this?
Follow me on:
Follow