I know I keep posting really practical and unglamorous items in my packing checklist series, but I think it's important to kit yourself out with the basics before worrying about what to wear or how to look glamorous whilst travelling.
A mesh laundry bag is for more than just washing bras in to avoid them losing their shape. They are good for that, of course, as well as for washing delicate clothing such as swimwear and woollen items when you're on the road. But this lightweight little bag is also useful for packing underwear in to keep it all together, so if security decides to perform a random check on your bag, your knickers don't go flying around the airport for all to see.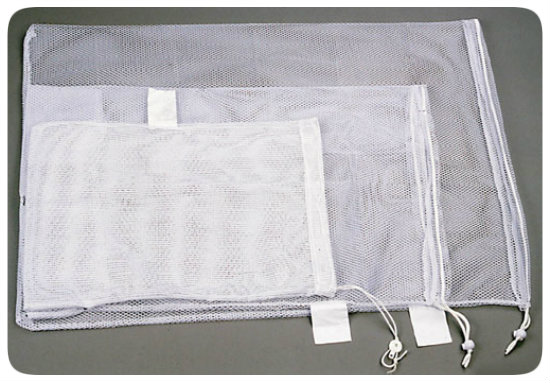 image source: equipmentbag.com
Another extremely practical use for the humble mesh laundry bag is to separate your dirty clothes from your clean ones. When living out of a suitcase it can be difficult to stay organised and know what's fresh and what's not. Storing your worn clothes in a mesh bag at one end of your suitcase ensures they are kept separate without having to put them in a plastic bag which can ruin delicate clothing.
These little bags have the added bonus of being budget friendly; you can pick them up in most department stores for under £5
Do you travel with a something like this mesh laundry bag? How do you separate your dirty clothes from your clean ones?
Want to see more posts like this?
Follow me on:
Follow