I'm excited to announce a new series here on [a bird in the hand], called Women Who Travel. Each month I'll be interviewing a woman who journeys, whether for work or pleasure, in unusual ways or to atypical destinations. I love hearing other people's stories so I hope you'll enjoy reading about these adventurous women as much as I do.
Kicking off the series is a fascinating humanitarian aid worker who goes by the curious moniker 'The Go-Between Goat'. Currently residing in Kabul, Afghanistan, Miss Goat has some incredible tales to tell…here's a little bit of insight into her life and travels: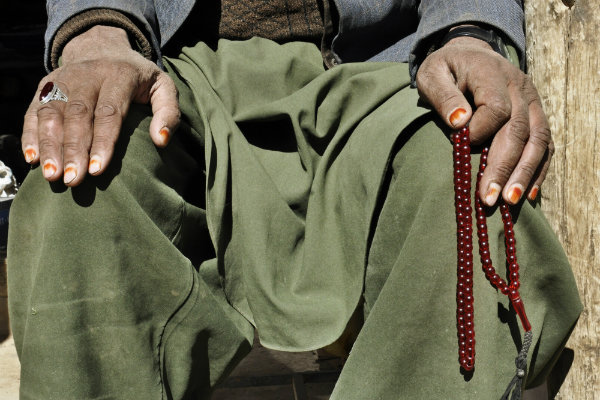 Photo: The Go-Between Goat
Could you tell us a little about yourself and what you're doing in Afghanistan?
I dread the day when I have to ask myself the second half of your question. I was born in Seattle, but have since lived nearly half of my life outside of the USA after leaving home when I was 15. I spent some time in Costa Rica with family before going solo – with ticket to England I left and never really looked back.
After completing my equivalent of High School (Sixth Form) a year early, I lived in Italy before returning to the UK to study Architecture. MANY years later, having earned a BA and MA Architecture degrees, I wound up in London via Glasgow working for Foster + Partners (Google them) – designing buildings that include the Queen Alia International Airport in Amman, Jordan (now under construction) and London's Wembley Stadium (where I was rewarded with tickets to the FA Cup Final.) In that time I came to the conclusion that as much as I loved it, it was just not for me.
I entered architecture wanting to make a difference for the most vulnerable in developing countries by addressing their housing needs. I moved to Nairobi, Kenya to work as an intern for the United Nations Human Settlements Programme (UN-HABITAT) and later returned as a consultant. This opened my eyes to real need, real poverty and what I could really do. I subsequently started my own non-governmental organisation (NGO – also known as a 'non-profit'). Since then I have lived and worked in India and Bangladesh, introducing undergraduate students to the world of sustainable design and how to address environmental issues slum dwellers face with design solutions they are able to replicate. I also got involved with a local NGO where we built houses for the rural, poverty stricken women. Now I am a humanitarian aid worker in Afghanistan working with some of the most vulnerable communities and learning more about this part of Asia (and how to speak Dari).
Somewhere along the way I developed a passion and knack for photography. While this skill is utilised in my work I would like to take a workshop or course that will help me fulfil my ambition of moving towards becoming a photojournalist in war/ post-conflict zones.
What is the story behind the name 'The Go-Between Goat'?
The 'go-between' starts out as simple as it sounds. I am someone who has travelled to over 30 countries and called 9 of them 'home' at one point or another. I go-between Europe, Africa and Asia more naturally and frequently than most. The key is in what I am doing. I go-between donors and beneficiaries. I go-between the public perception and reality on the ground, through blogging and photography. I go-between cultures in how I work, act and think every day. I go-between feeling I can make a difference and wondering what the heck I am doing.
The goat is less philosophical. It is an animal that I can relate to in several ways. The best example comes from a friend who reminded me that the goat has horns and it butts right back. One way I put that into practice is using my voice as the horns that butt back against global misunderstanding and the uninformed on issues that are not confined to one country or another.
What has surprised you most since moving there?
It is only natural to enter this kind of environment and context with preconceptions largely a result of what the media reports. I knew I would be sacrificing freedom, but the extent of which has been a tough adjustment. It is perhaps made more difficult to justify as Kabul is not the city CNN, the BBC and Al Jazeera have in the past made it out to be. The morning after I arrived I was awoken by a suicide bomb blast, but since then the city has remained quiet. Demonstrations and/or protests have remained calm and organised. If anything the voice of today's Afghans is one of change, educated and aware – we cannot afford not to listen. There is a high presence of police/forces but not uncomfortably so. In fact, I have felt more safe and comfortable here than in Johannesburg. Kabul is thriving and growing by the day with shopping malls, bowling, restaurants, a zoo and hosts international events. I have attended TEDx Kabul and the film premier of Buzkashi Boys, to name a few. The economy is gaining strength – construction sites can be seen or heard on almost every street while much of the rest of the world continues to flounder with recessions. Never underestimate Kabul, or the strength and ability of Afghans despite all odds.
What is one misconception about Afghanistan you'd like to dispel?
There are a lot – though I will try to generalise one point. Sitting across from my host this past Eid al-Adha we discussed the perspective of Afghanistan via mainstream media, and the reality of life in Kabul. He made a comment that has stayed with me, 'it is better to be in the middle of a crisis, where you have to just deal with it and keep living… Rather than to be on the outside looking in.' The 'outside looking in' approach has led to a lot of information not been translated to the public honestly or completely. It has furthered a largely negative response being adapted worldwide towards the potential of the country, confusion over who the 'bad guys' and victims really are, how politics works here and needs to work here for change to happen, and worst of all – the perception of the everyday Afghan.
The best example I can give of the real, every day Afghan is from something that happened last weekend as the USA waited for Hurricane Sandy to hit. I went to lunch with a friend. While there we had intermittent conversations with our afghan waiter. While clearing my plates, he asked where I was from. Sometimes I make up places – as admitting to being an American can cause problems. That day, I told the truth and have never been more moved by someone's response. He stopped what he was doing, looked me in the eyes and said, "Oh I am so sorry for your people. I saw the storm on TV. I saw them crying. I hope they are ok. I am so sorry." And with that he took the plates and walked away. The same people who many around the world have given up on have not given up the hope that everyone has a safe place to live – in this case the Americans. They care, and I just wish you could look in their eyes when they say it.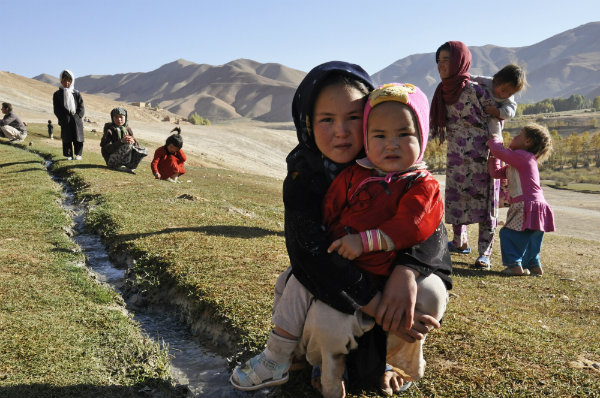 Photo: The Go-Between Goat
If you had to pick just one item you couldn't travel without, what would it be?
It took me more than five minutes of deliberation to answer this question. As much as I love music (love as in obsessed with), it would have to be my camera. I adopt this sense of fearlessness when I have it between whatever the subject may be and myself. I find it also allows me access into the neighbourhoods, homes and lives of people who I may never otherwise have met or gotten to know. I often travel solo and venture into places most would hesitate to approach. One trick is winning over the kids. Use the camera as a tool to interact and bond. Take their photo. Make it a game, make it fun. Show it to them and watch them fall over themselves laughing. Then let them take you through their slum, neighbourhood, to their home. The locals observe everything, even if you are unaware. If you treat the children with kindness and respect, the adults will treat you the same in turn. With their trust you not only get the opportunity to photograph a part of their lives, but see the other side of a place few do. I have attended a funeral in Myanmar (Burma) and was invited into the preparation stages of a Muslim wedding in a refugee camp in Bangladesh – thanks to my camera and curiosity.
How is the food in Afghanistan? Any favourite (or least favourite) dish?
Afghans love their meat and starch. I once sat down to lunch that consisted of nan bread, rice, chips (french fries) and pizza.  That said, in the field I was also served liver and chips (french fries) at 7am for breakfast. My favourite are chicken kebabs and Kabuli pulao (rice with rasins, carrot and lamb mixed in)! Mmmm. Was not so excited about eating goat testicles.
I read about your struggles with tying a headscarf; have there been many fashion-related challenges since arriving?
I would not say challenges, as much as uncomfortable frustrations. In Afghanistan women need to not only wear a headscarf, but have their arms (to their wrists) and their legs (past their ankles) covered at all times, with tops long enough to cover the thigh preferably long enough to reach the knee – despite the temperature. The clothes should not show form, be made of transparent fabric or draw too much attention (in the case of bright colours).
What little luxuries do you indulge in to relax or stave off homesickness (e.g. curling up with a good book, a good cup of tea, painting your nails…etc.)?
To be honest, I do not suffer from homesickness. My Mom has reminded me many times of how I broke her heart when I was 5 years old – when I asked her to put me up for adoption so I could be adopted abroad. If there is a city I miss the most, and feel most at home in, it is London. Sometimes I do desire afternoons in the Tate Modern or a night out in Old Street. In that case I love to read and watch films. Many would be ashamed to own as many documentaries as I do. A film/good book with popcorn and hot chocolate allows me to temporarily escape and remind myself of all bigger issues in the world far more important.
***
Thanks SO much to The Go-Between Goat for taking the time to answer my questions and for providing the beautiful pictures in this post! Please take a moment to check out her blog, Facebook page and twitter feed for updates and more stunning photos of her life in Afghanistan.
If you know a woman who travels and has an unusual story to tell, please let me know by emailing me: elle@ellecroft.com – I'd love to feature her!
Want to see more posts like this?
Follow me on:
Follow