One of the things I love about renting an apartment in the UK is that it comes furnished (unlike in Canada, where we ended up with nothing but a terrible sofa bed and an air hockey table). The downside of course is that you have to be satisfied with what you're provided with, even if it's a hideous and uncomfortable chocolate brown pleather sofa.
I'd never really thought I could do much about it until the lovely people at Argos got in touch with me to see if I'd like to try some of their products. I've always loved Argos (is it not the easiest way to shop?!) but in the past had mostly shopped there for things like vacuum cleaners and microwaves. However, after perusing their range of home items I was soon in love with a number of soft furnishings and knew just how I'd transform my ugly sofa area: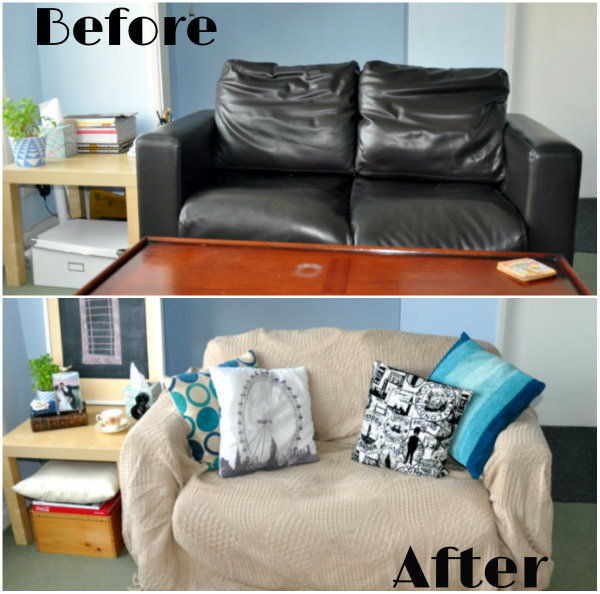 The light-coloured throw really brightens the room, and makes the sofa much warmer to sit on. The cushions add some much-needed comfort and colour, and also make the sofa a focal point in the room rather than just a functional piece of ugly furniture. I'm so pleased with the result of a simple throw, a few interesting cushions and a bit of a tidy-up!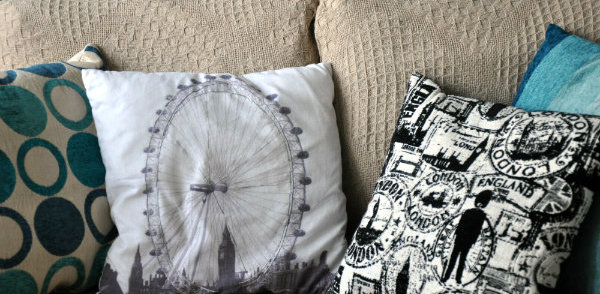 Cushions, left to right: Living Spot Chenille Cushion, Living London Eye Embroidered Cushion, Living Stamps Cushion, Living Ombre Cushion. Plain cushion (pictured below): Colour Match Cotton Cushion – Cream. Throw: Living Diamond Large Cotton Throw – Stone.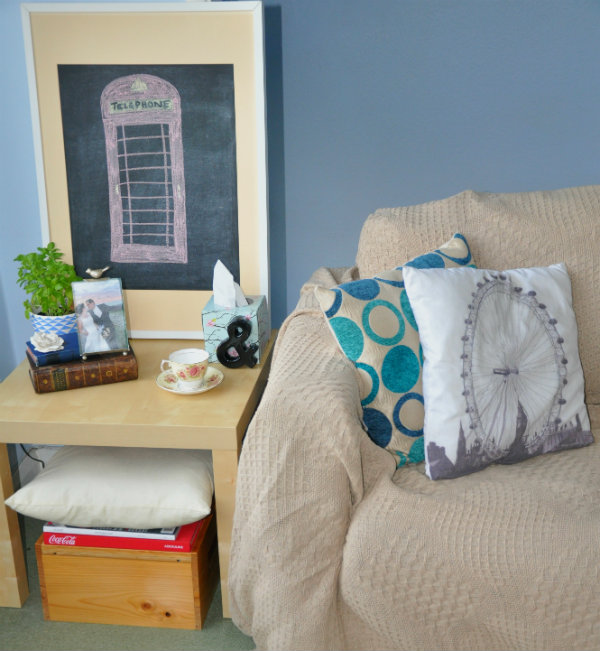 I love the detail of these cushions; London is a city with a stunning skyline, and it makes for a striking print. The travel stamps cushion makes me think of a well-stamped passport, which is one of my favourite things in the world. Really.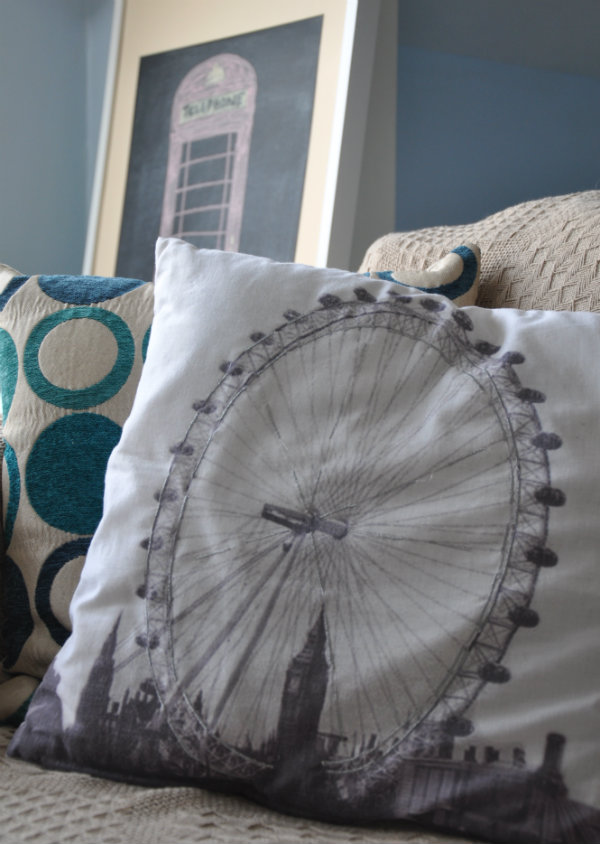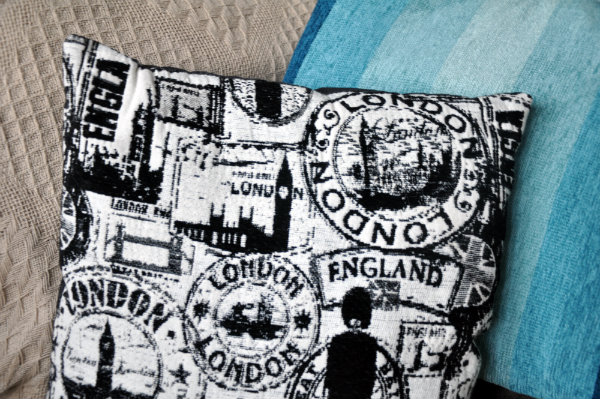 Take a look at more great Argos products on their Pinterest boards, and stay tuned for two more apartment makeover projects!
Want to see more posts like this?
Follow me on:
Follow