When I travel, I don't tend to collect specific souvenirs from each new place I visit. Brendan collects shot glasses, most of which are in storage on the other side of the world, but I've never found one item I want to collect. Instead of trinkets I'm more drawn to prints or paintings that capture the essence of a destination. I have a pile of drawings, paintings, weavings and postcards that I will eventually get framed, but I've also managed to accumulate a few bits and pieces from my travels which have been hidden away in boxes or drawers, waiting for a creative way to be displayed. When Argos recently got in touch and generously offered for me to try some of their products in my home, I spied some unusual wall shelves which immediately brought to mind all of those hidden souvenirs.
We (and by we, I mean Brendan…thank you!) mounted the three shelves in the blank area above our television and filled them with various pictures, shot glasses and trinkets from some of our favourite trips. Here's how it turned out: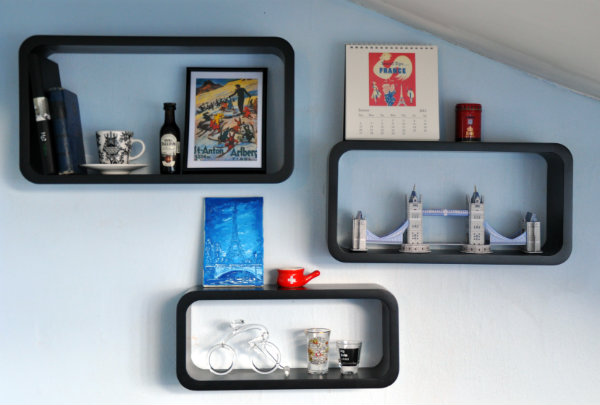 Wooden Storage Cube Shelves, courtesy of Argos
I love that these mismatched trinkets are now displayed in a way that brings them all together; instead of collecting dust on a shelf in the corner or being hidden in a drawer they are now a point of interest, and one that I can change as I get bored of the display or collect new things.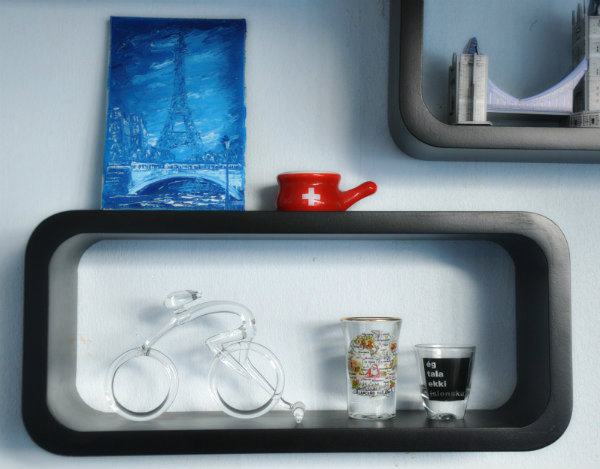 The little Eiffel Tower painting was a present from my sister, it's by my favourite artist in Montmartre's Place du Tertre. I don't know if he's still there these days but his work is stunning. The bike was a present from my Dad after Brendan finished the cycling leg of Tenby's Long Course Weekend and the shot glasses are a small sample of my husband's collection.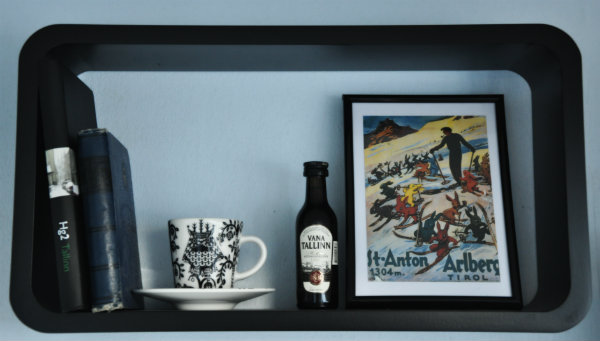 My favourite thing on this little shelf is the espresso cup; another gift, this time from my sister in law. I fell in love with the Iittala brand when I was in Helsinki two years ago, and this cup decorated with cute critters is a perfect reminder of my time in Finland.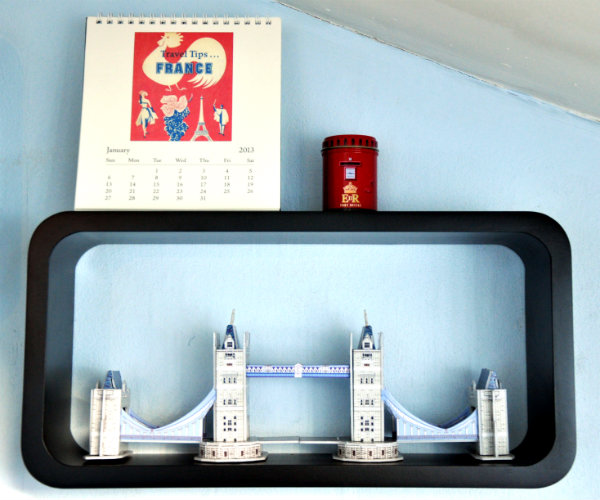 I built this Tower Bridge model on Christmas Day; it was one of my stocking fillers from Brendan and I love it – it's one of my favourite London landmarks!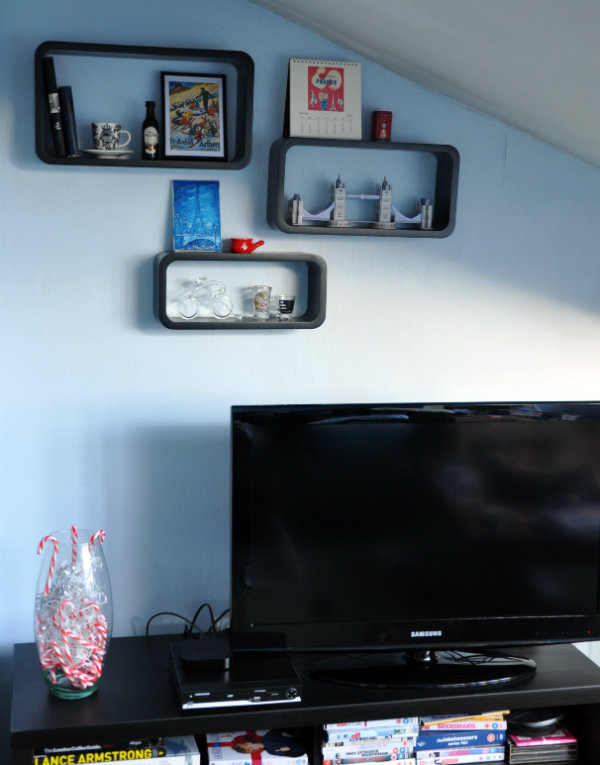 Do you collect souvenirs from your travels? If so, how do you display them?
See more home ideas courtesy of Argos here!!
Want to see more posts like this?
Follow me on:
Follow