As much as I hate to contribute to the stereotype that residents of the UK can think of nothing more to talk about than the weather, I need to say this: It. Is. Cold. Yesterday we were treated to a maximum temperature of exactly freezing and today, as you may have surmised from the flurry of tweets and facebook posts on the subject, it snowed!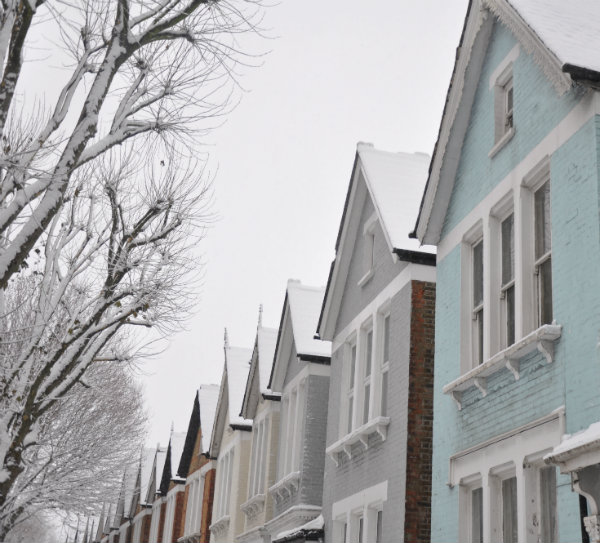 Don't get me wrong; this is not a complaint. I am a huge fan of snow and can handle the cold more stoically than most natives of this land. I could barely keep the smile off my face today as I sat at my desk, gazing out of the window at the constant falling of snowflakes and finally finding the inspiration to start planning my upcoming trip to Norway.
One of my favourite things about winter (after Christmas, snow and the excuse to watch Elf) is being able to wear all of my warmest, cosiest clothes. My new Hunter boots have been put to good use lately, as has my treasured charity-shop find: a chunky white cable knit jumper that is, incredibly, even warmer than it appears. I have collected a few good jackets over the years too but the latest addition to my selection has quickly become my favourite.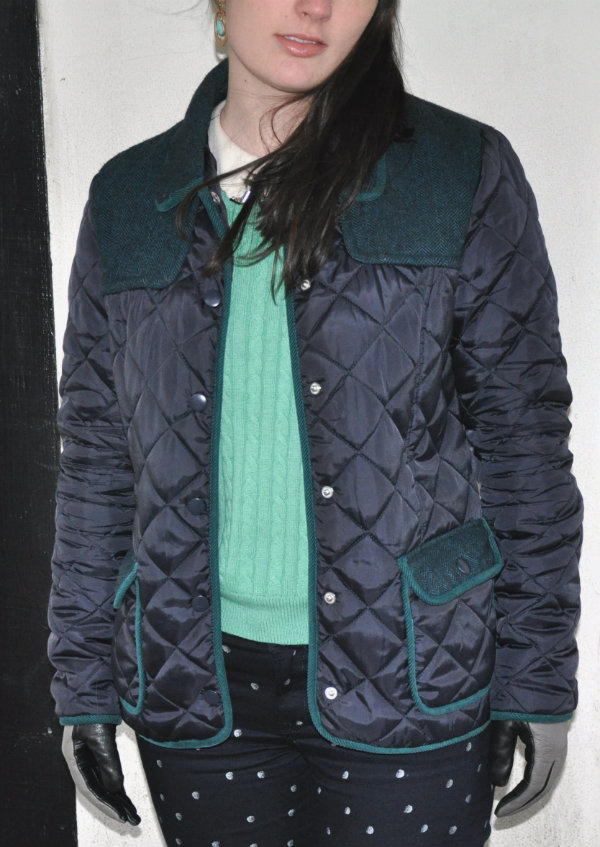 There are a number of factors that contribute to a great jacket. The most obvious, of course, is warmth. My ski jacket has always been my go-to choice when facing truly cold climates, whereas my two woollen coats are only very warm when supported by a couple of layers, including thermals. Another factor to consider is quality. I bought a stunning camel-coloured coat from Zara a couple of seasons ago but was disappointed when the seams began to split after just a few weeks of wear, especially since it wasn't exactly cheap. Style and versatility is important to me too, and although my ski jacket is warm, I have to forego style when I wear it. And finally, there's comfort to consider. Both ski jackets and smart woollen coats, for all of their respective benefits, are restrictive and bulky. As someone who strives to pack light, neither of these options are easy to fit snugly in a suitcase or comfortable to travel in.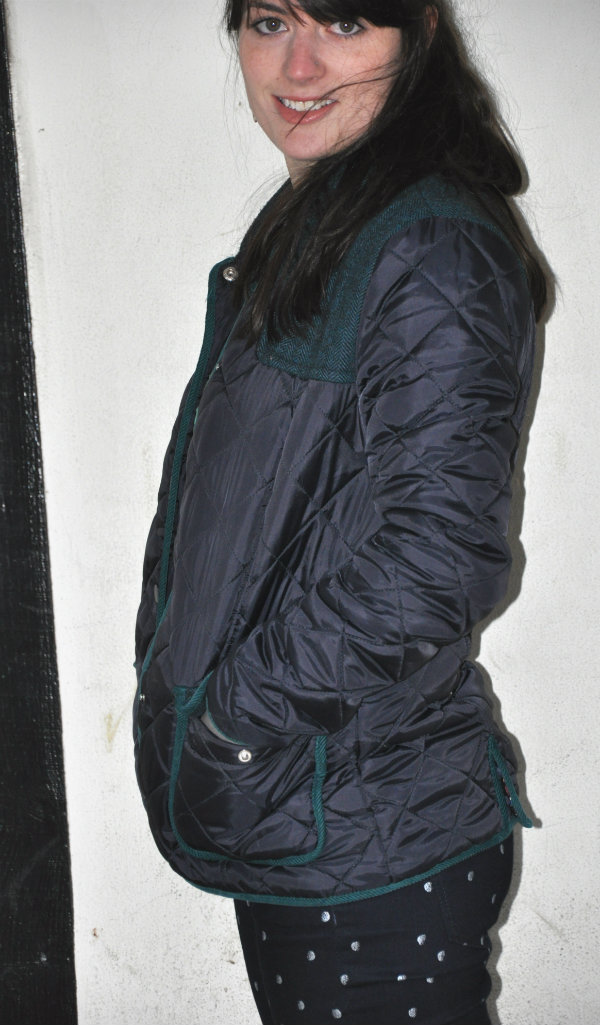 Quilted jacket: c/o Next* / Jumper: H&M / Top: Primark / Jeans: Gap / Gloves: Gap
And so, it would finally seem that I've found a jacket that embodies warmth, quality, style, versatility and comfort. This Next quilted jacket is all of these things and has the additional bonuses of being machine-washable and very affordable at just £40. I purchased this winter essential at the beginning of December and decided to really put it to the test by taking it to the chilly town of Tallinn, Estonia for a weekend away. I was travelling with just one hand-luggage sized bag so couldn't pack a spare coat, and I'll admit that I was more than a little nervous that I'd freeze all weekend as the temperatures stubbornly remained below minus three. However, I was pleasantly surprised by how warm I felt throughout the trip, especially considering how light and thin the jacket is. Since then, I've basically lived in this jacket and am in fact wearing it as I type on the tube that is still, against all odds and snowflakes, still running. And with that sarcastic reference to the efficiency of London's public transport system, I have officially completed the British stereotype.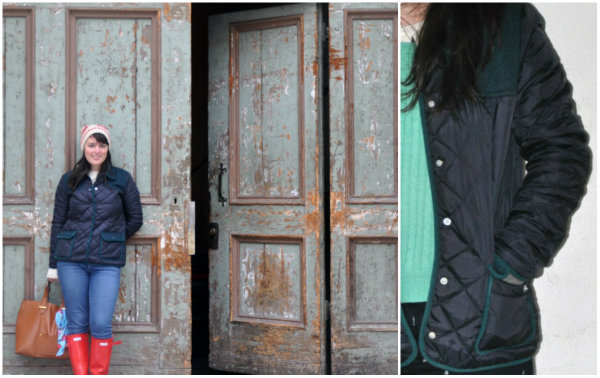 Want to see more posts like this?
Follow me on:
Follow