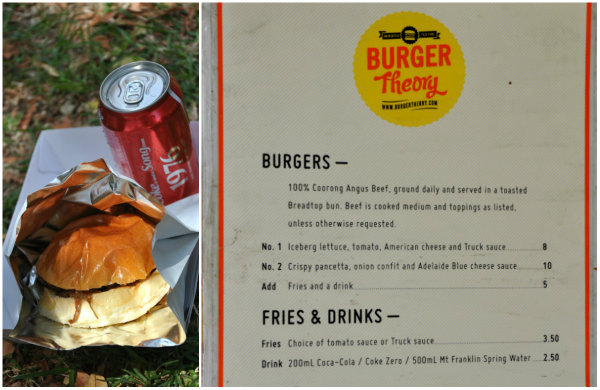 Every time I travel to Adelaide, I am introduced to some delicious new cafe or restaurant that has popped up since the last time I visited my Australian hometown. In March 2012 I discovered the best coffee Adelaide has to offer, and when I returned just a few months ago my attention was captured by street meat van Burger Theory, which describes itself as 'Thoughtful fast food'.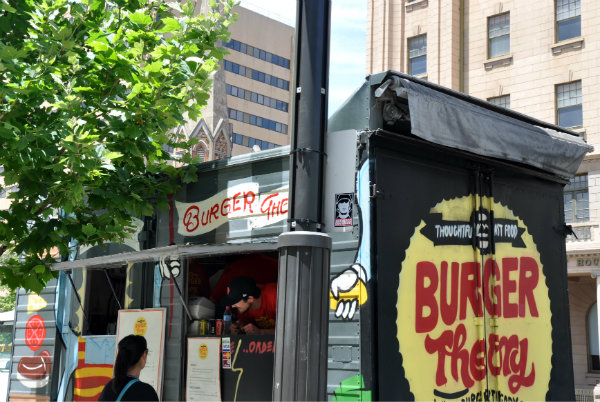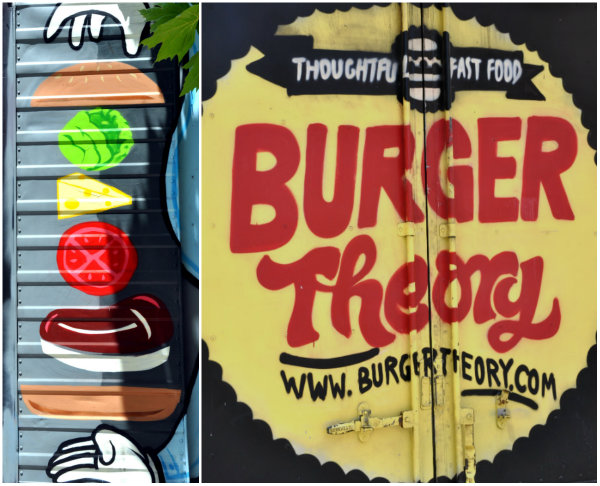 Burger Theory's van can be found regularly at a number of locations, but usually it roams the streets of Adelaide, alerting fans of its whereabouts through social media, good old fashioned word of mouth or, for the tech-savvy burger seeker, Burger Theory's very own iPhone app. Hungry hordes had better have their finger on the pulse though, as Burger Theory regularly sells out of its supply of beef burgers long before the queue subsides. If you're lucky enough to reach the point of ordering as we were on a hot November afternoon, you'll be faced with two choices:
No. 1 – Iceberg lettuce, tomato, American cheese and Truck sauce
No. 2 – Crispy pancetta, onion confit and Adelaide Blue cheese sauce
Each burger is made with 100% Coorong Angus beef which is cooked, as all good burgers should be, medium rare. Fries and drinks aren't included in the price but can be ordered separately.
The thought of pancetta, onion and blue cheese practically had me salivating on the North Terrace sidewalk so I ordered the number two with fries and a Coke and sat back on the grass, shaded by a couple of enormous purple-bloomed jacarandas and waited for my order pick-up buzzer to come to life, which was thankfully only ten minutes or so.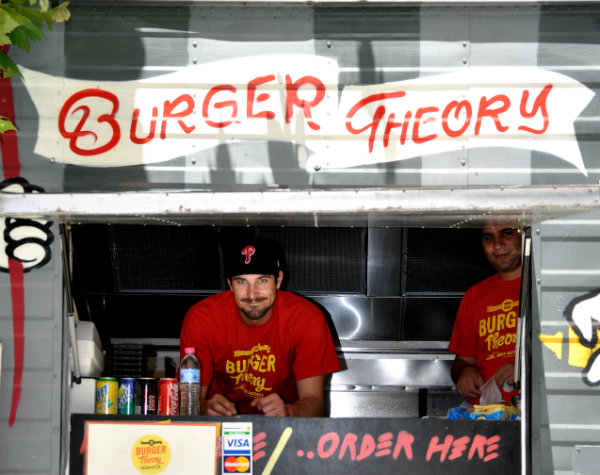 I've tasted some good burgers in my time: MeatLiquor in London serves a pretty mean Dead Hippy version, I tried a gourmet Wagyu beef burger from L'etranger's chef at Taste of London, I ate a memorable buffalo burger in the Canadian rockies and my local pub's classic burger is fairly tough to compete with. I have to say though, Burger Theory's offering was delicious enough to make it into my top five burgers of all time. Perfectly cooked and packed with flavour, the number two combined sweet onions with salty blue cheese and the pancetta provided a delicious bit of crunch. YUM.
If you're in Adelaide, check out Burger Theory as soon as possible; you won't regret it!
And if you need better reason to visit the South Australian capital, this is just a sample of the gorgeous scenery you'll find as you enjoy your delicious lunch!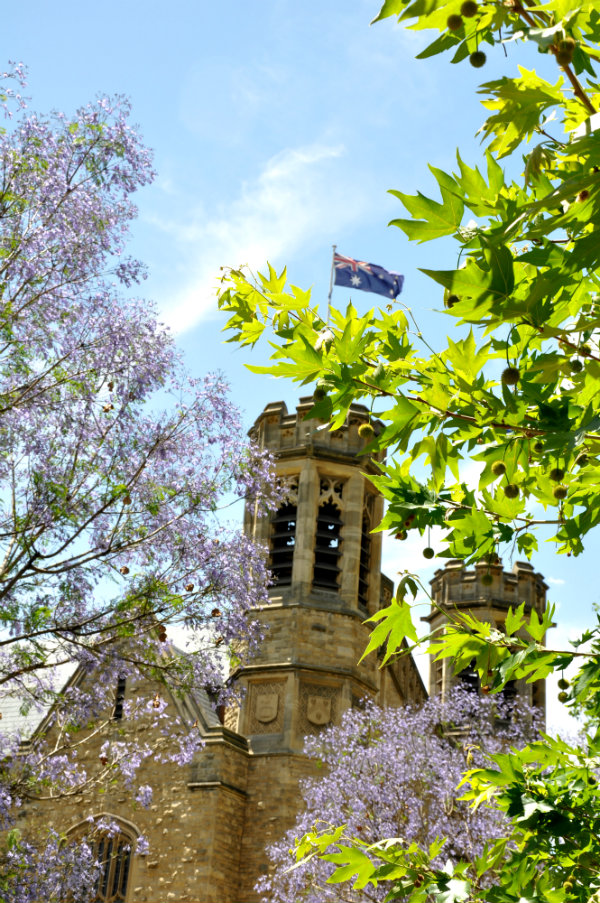 Want to see more posts like this?
Follow me on:
Follow