Despite having lived in the northern hemisphere for five years, I am still incapable of staying cool (pardon the pun) at the sight of snow. The novelty just hasn't worn off; I always get excited when there's even a flurry in the air. When it snowed a couple of weeks ago, we happened to be visiting some friends in Brighton and we had loads of fun walking along a snow-covered beach and the famous Brighton Pier.
Later, we drove to nearby Haywards Heath where we had snow fights and watched people hurtling down the hill on whatever they could get their hands on: sledges, an air mattress, a rubber dinghy, snowboards and even some pieces of cardboard! I had a great time taking pictures of the scenery and thought I'd share a few of them here today: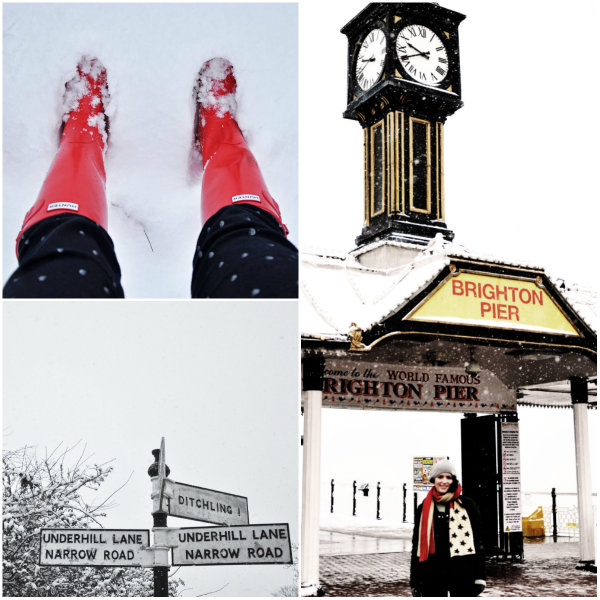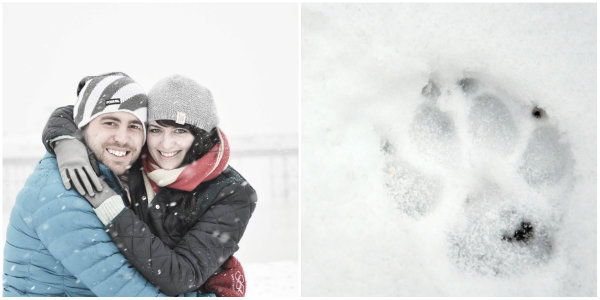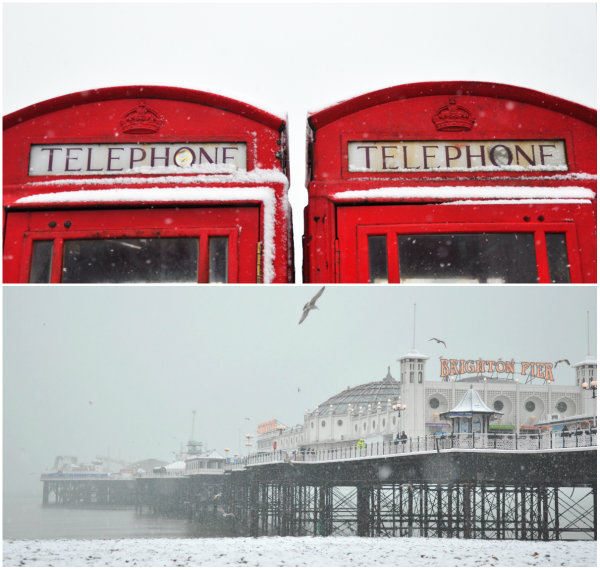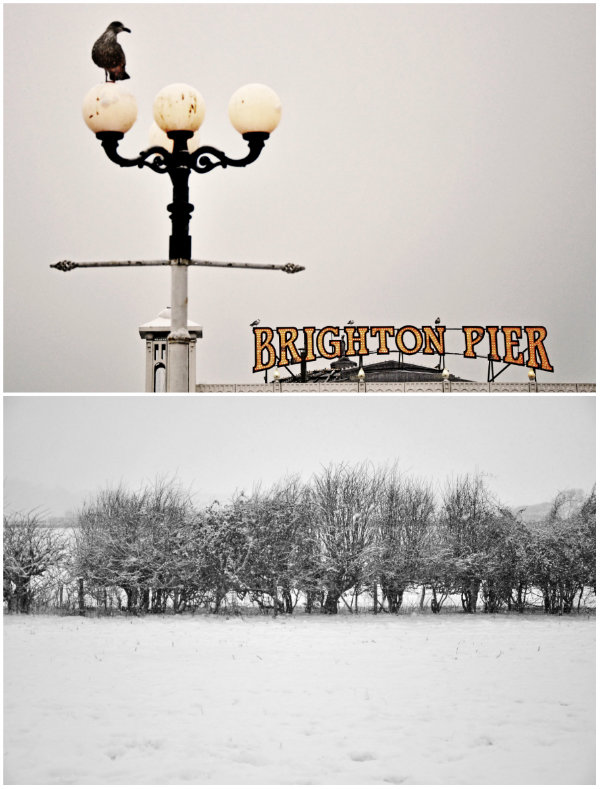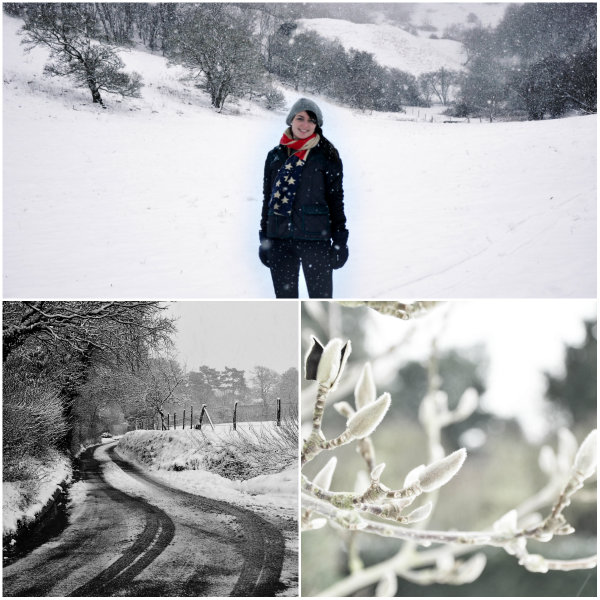 Want to see more posts like this?
Follow me on:
Follow