I love travelling to new destinations, and I try as much as possible to go to places I haven't already visited, with a few exceptions such as Paris, New York and Sydney, which I'll happily return to as many times as I can. Recently though, I've been thinking about returning to some places I've seen before instead of trying new destinations, as during my first visit they didn't capture me in the way I thought they would. The cities I'm talking about might surprise you as they're some of the most loved destinations for other travellers, but I just didn't like them when I was there. Looking back, this was largely due either to circumstances beyond my control or bad planning, but in any case, I would love to go back to these destinations again to give them another chance.
Las Vegas: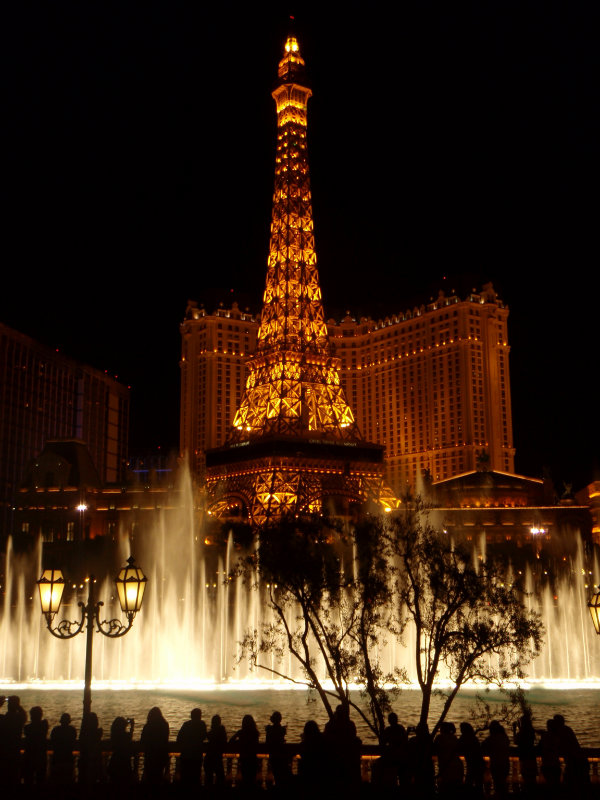 I only had one night in Vegas (error) and was backpacking on the world's tightest budget (also an error) which were both major contributors to my feelings towards Sin City. One thing I did love was the cheap accommodation – I stayed in a room in the Stratosphere which was like living in the lap of luxury compared with what I'd been staying in for the previous few weeks. I also loved the fountain display at the Bellagio and the amazing interior of the Venetian hotel.  What I didn't like: slot machines (snore), walking (because I didn't have enough money for a cab or monorail ticket) along the strip in the baking hot night, seeing mothers dragging their toddlers into casinos at 2am and having stripper flyers forced into my hands the whole way along the strip. I guess I mostly saw the seedy side of Vegas, but I'd love to go back with a little more money and experience some of the glitz and glamour that is so often associated with the infamous city.
Miami:
I think this was another case of too little time and money (it was the stop before Vegas), but Miami just didn't do it for me. Sure, the art deco buildings were pretty impressive, and South Beach is nice as far as beaches go (I'm a spoiled Aussie beach snob so a nice beach isn't enough to win my heart, unfortunately!), but I would like to travel back to Miami and try some of the incredible food and drink I hear is rife in this southern city. Also, if I ever find myself back in Florida I'll be stopping in Orlando for some fun at The Wizarding World of Harry Potter!!
Dublin: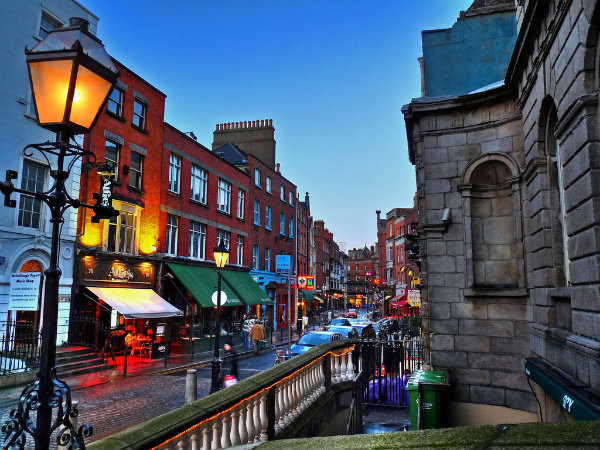 image source: luxetravel.com
When I visited Dublin aged 16, I was forced to go against my will with my parents (because, seriously, what's less cool than a road trip to Dublin with your family?), although now I'd say that sounds like an awesome way to spend a long weekend. I was too young (or just thought I was too cool) to appreciate beautiful, lush, green scenery or incredible city history. Now that I'm older, wiser, and aware that no one is too cool to appreciate beauty and history, I'd like to return to Dublin…and as I'm of age I might even partake in a sampling of Guiness!
Berlin: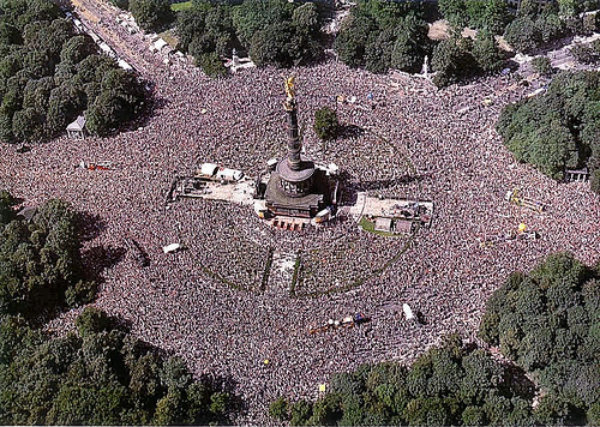 Love Parade 2002. Image source: lastfm.fr
Not long after the Dublin disaster, my Dad treated my brother and I to a weekend in Berlin. Thankfully I was past my 'won't-be-seen-with-family' phase so I was looking forward to seeing the sights of Berlin. Unfortunately, we happened to be there at the same time as the now-cancelled Love Parade; an electro music festival that saw almost a million people dressed in latex S&M-inspired outfits swarming upon Berlin. Needless to say, as a 16-year-old girl with her Dad and brother, this was a scarring experience and totally ruined the trip for me. I've never heard a bad word about the über-cool German city since then, so I'd like to go back and experience it properly.
Barcelona: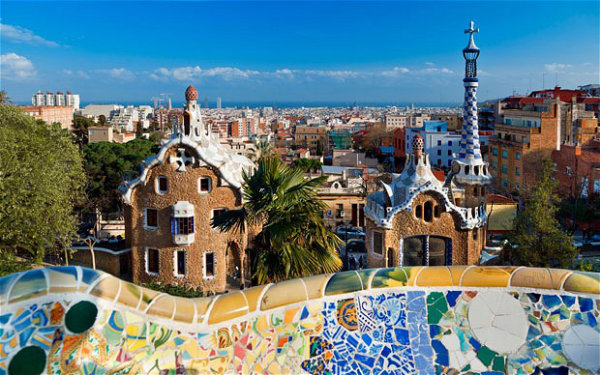 image source: telegraph.co.uk
This might cause some raised eyebrows, as Barcelona is so many people's favourite city and I am yet to come across another person who doesn't rave about it. For me, I just didn't get it. I loved seeing Gaudi's incredible architecture, Las Rambla was interesting (in the same way that London's South Bank is interesting, but I wouldn't go out of my way to go there) and covered market La Boqueria was pretty cool. But I just didn't get what the big deal was about. I still don't. Perhaps someone can explain it to me…or perhaps I should just return to Barcelona and discover for myself what I missed the first time around!
Are there any cities or destinations which didn't captivate you the first time around?
Want to see more posts like this?
Follow me on:
Follow