When I visited Adelaide in November I was excited to be there for the very first Damn the Man Night Market, a now-regular event that showcases young emerging designers, artists, musicians & foodies. A couple of my friends had stalls at the warehouse-style venue, Queen's Theatre, which is one of the oldest theatres in Australia.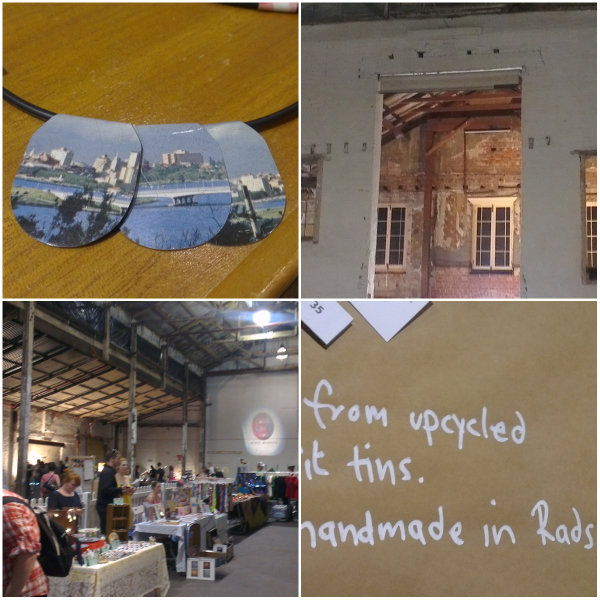 I really enjoyed the event; a DJ played a set for the evening, local beers and ciders were available from stall holders and the jewellery, fashion and homewares on display were really creative and well-made. As I began writing about it, I realised how much I love so many markets that I've visited over the years, so I thought I'd share some of the best markets I've been to around the world:
Portobello Road, Notting Hill, London: 
Best for: antiques, fresh produce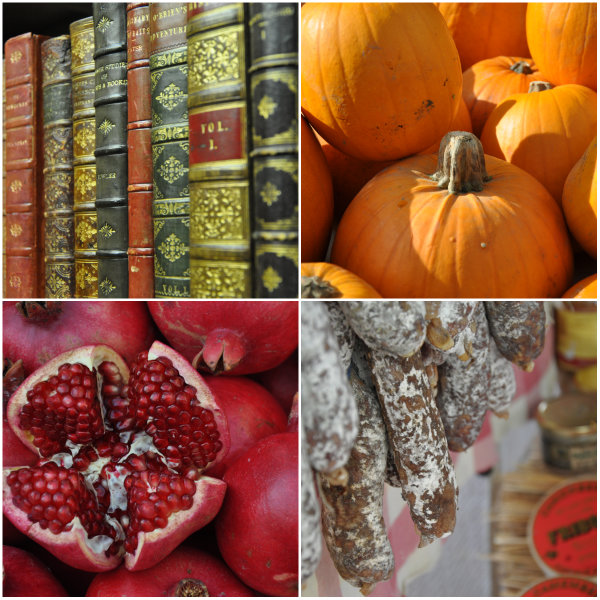 As is the case with many tourists, I originally visited this market after watching the Hugh Grant film (which will always be one of my favourites), but soon realised that it's so much more than just a gimmicky tourist trap. It's now one of my favourite places in London, and I try to go as often as I can (although I try to beat the crowds by going early in the morning) for fresh fruit and veg, a tasty lunch and a trinket or two.
For more details, read this previous post I wrote: Market Days 
Tsukiji Fish Market (Tokyo Central Wholesale Market):
Best for: the ultimate sushi experience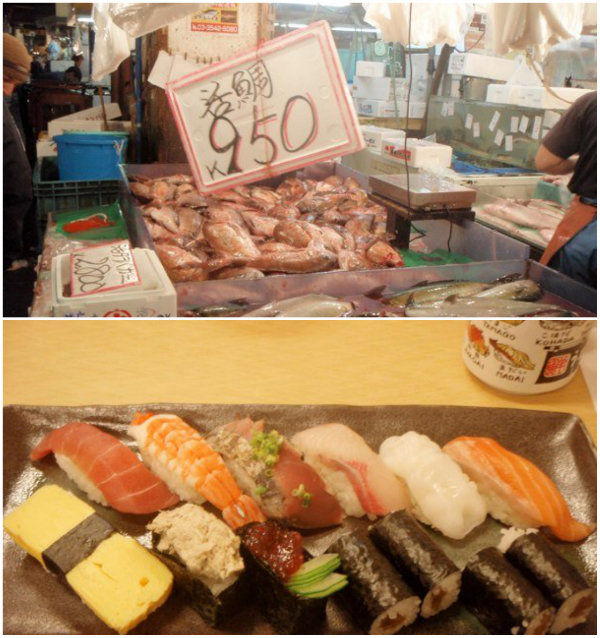 You may wonder what the appeal of a sprawling fish market is, especially one that you have to wake up at the crack of dawn to get to. Tsukiji Fish Market is the largest fish market in the world and feels like a miniature city. Although tourists flock here it doesn't feel like a typical sightseeing destination. Carts whizz past without waiting for pedestrians to move, wheelbarrows full of still-flopping fish are pushed past and vendors yell across the vast covered market. It's not pretty, it smells, and it's all done and dusted by 9am. But that's where the real experience begins: wander around the surrounding alleyways and stop into a cafe for a sushi breakfast you will never forget.
My sushi breakfast (pictured above) made it into my list of Most Memorable Meals!
Chelsea Market, New York City
Best for: a fabulous lunch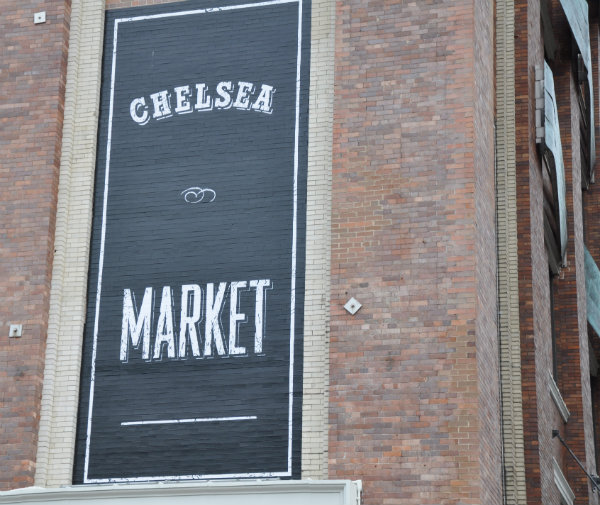 The birthplace of Oreo cookies, Chelsea Market is now home to restaurants, bakeries, coffee shops, delicatessens and even Google offices. When I visited the market, I had a fantastic coffee at Ninth Street Espresso and enjoyed a fresh sandwich and a mouthful of Brendan's chowder…I could have eaten at every single store, it all looked so good. I was also pretty happy to be able to shop at Anthropologie on my way out after lunch!
Find out more about why Chelsea Market was Number 3 of my New York top 10.
Pike Place Market, Seattle:
Best for: a theatrical market experience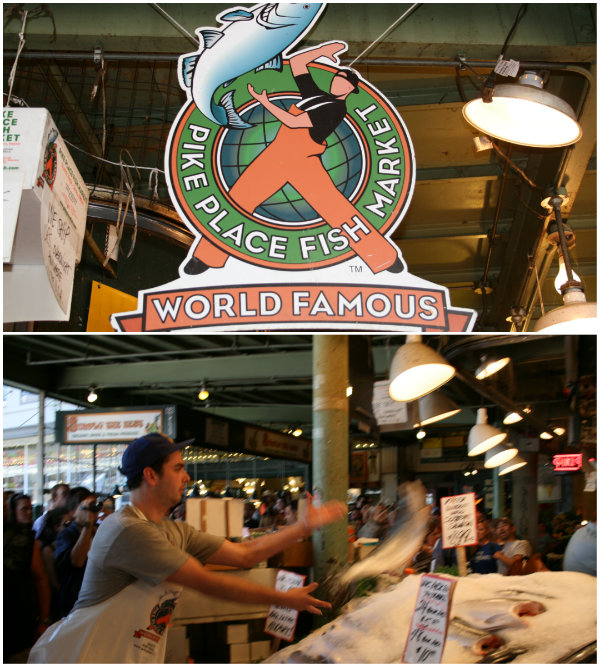 Picturesquely situated on Seattle's waterfront, the range of produce, prepared foods and flowers at Pike Place Market are fantastic, but you really come to watch the performance of fish being sold at Pike Place Fish. The workers sing, chant and throw fish back and forth to crowds of tourists huddled around to see the theatrics. Look out for the monkfish on display while you're there, but don't get too close or you might be in for a surprise! Also worth checking out are the original Starbucks store and Pike Place Chowder, the best chowder I've ever tasted.
Have you been to any of these markets? Would you add any to my list?
Want to see more posts like this?
Follow me on:
Follow