It takes no more than a few seconds after arriving in Porto to realise how colourful and eclectic the Portuguese city is. Every other building boasts a kaleidoscope of colours on its tiled façade, and next to it stands a concrete wall turned graffiti canvas. There are contrasts everywhere in Porto; the food being no exception. The lightest dish of freshly caught seafood happily sits side-by-side on a menu with a hearty rabbit stew; dessert can be a simple shot of espresso or a buttery, custard-filled pastry, and zesty green wines are sipped moments before a glass of rich, ruby port appears.
If ever you find yourself in Porto (and I strongly recommend that you do), be sure to explore as much of the food and drink as you possibly can. Here's a guide to whet your appetite:
For upmarket coffee and cake
Majestic Café: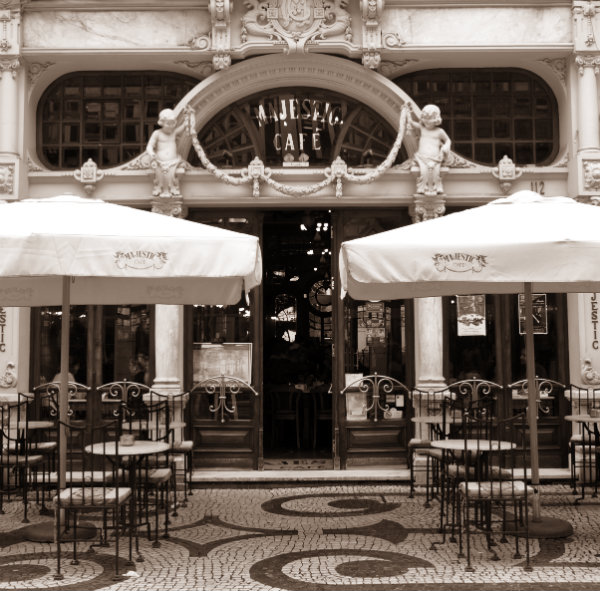 Majestic Café's Art Nouveau interior alone makes it well worth a visit; elegant mirrors adorn the walls, while diners sip coffees and people-watch from the comfort of intricately detailed leather chairs. Thankfully, the beautiful surroundings are not the only reason to visit this historical café; the menu offers plenty of delicious choice. Indulge in a veritable feast with the Majestic Café's signature breakfast, or simply sip on a creamy coffee and nibble a pastry while planning your day's itinerary. Don't expect exceptional service, but the food and setting more than make up for the somewhat surly staff.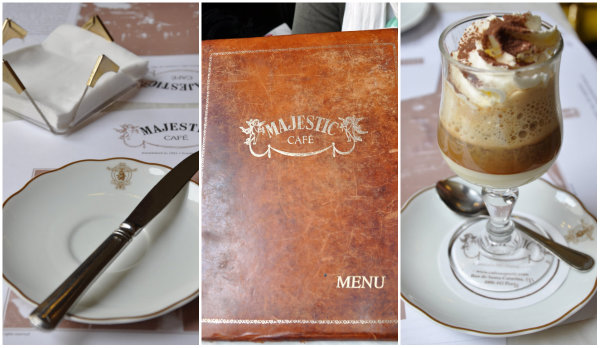 For exotic tea in the sunshine
Rota do Chá:
Tucked between galleries in the heart of Porto's art district, Rota do Chá offers a quiet oasis in a serene, Chinese-inspired garden. The smells from the kitchen don't inspire confidence in the menu, but the impressive selection of world teas makes this the perfect sunny respite from gallery hopping. A tea shop stands at street-level, where all teas from the menu, as well as any tea accessory you could want or need, can be purchased.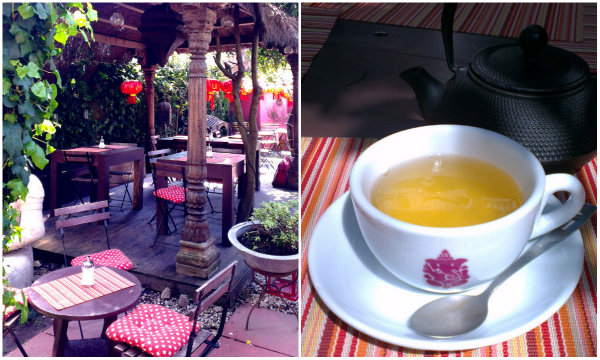 For grungy mid-afternoon beers
Café Ancôra D'ouro:
Frequented by students from the nearby university, Café Ancôra D'ouro was the first café in Porto with electricity, and allegedly where revolutionaries used to sit over a beer or a coffee to discuss politics. Although not dripping with historical charm like Majestic Café, this casual meeting spot has atmosphere aplenty, and will provide you with cheap beer and bar food to sustain your wanderings through the nearby gardens and shops.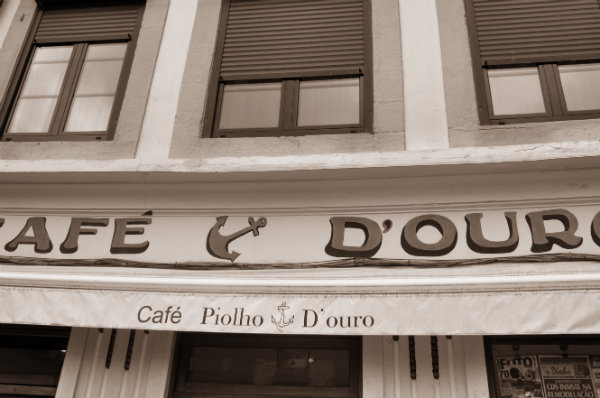 For a glass (or bottle) of wine with a view
Wine Quay Bar:
Perched above the buzzing Cais da Ribeira riverfront area, Wine Quay Bar offers an extensive wine list and an array of cheeses and meats to nibble on. Although the service can be a little illogical (don't come here if you're in a hurry), and there are only enough seats for a handful of people, if you're lucky enough to score a table you'll be rewarded with perfect recommendations of wine and tapas. Watch the sun set over the river, glass of wine in hand, before moving onto a new location for dinner.
For the feeling you've discovered a hidden gem
Solar Moinho de Vento:
Not a restaurant you'd be likely to stumble upon at random (a local recommended it to us as we wandered around lost, looking for an authentic dinner option), Solar Moinho de Vento is packed with locals which is always a good sign. The English menu hinted that it is popular with tourists, but that hasn't tainted the feeling that this is an undiscovered gem. The food is fresh and flavourful, and the friendly wait staff can be trusted to recommend items from the menu. The prices are good, the dishes faultless and the staff attentive…visit this restaurant now while it's still relatively unknown!

For an outstanding seafood meal
Adega sau Nicolau: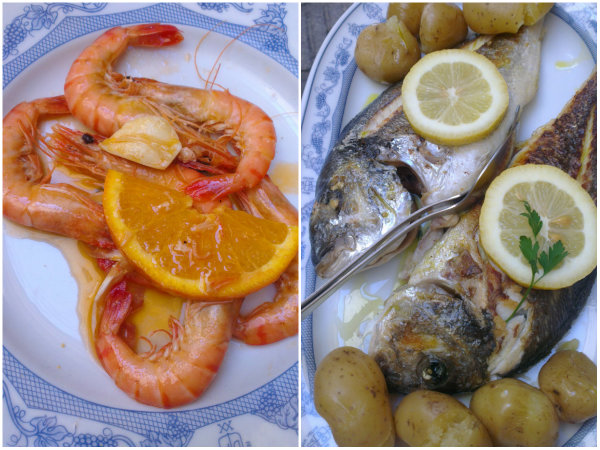 Restaurants in Porto's riverfront area, Cais da Ribeira, may be considered overpriced and touristy, but Adega sau Nicolau is a firm exception to this rule. Sit outside on tiny, precarious wooden tables that look down a narrow stone alleyway to the Douro river. For the ultimate lunch experience, ask your waiter to choose your menu for you; the catch of the day will not disappoint, nor will the perfect wine recommendations. Seafood should be your order of choice, as it's all freshly caught just metres away from the restaurant's kitchens, and on sunny days enjoy the musicians busking around the tables. Adega sau Nicolau offers an experience as well as a meal, and it's one you will never forget.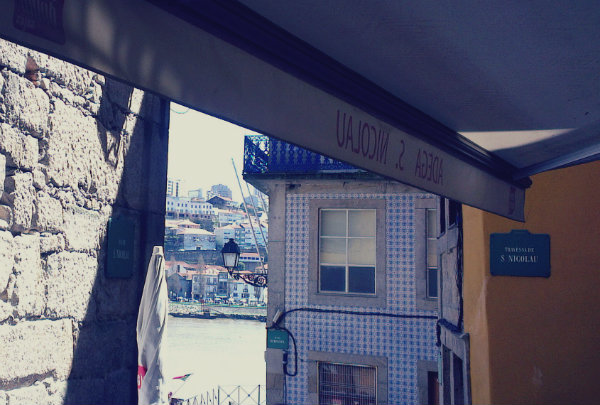 And finally, a must-try when in Portugal
Pastel de nata:
Don't leave Portugal without trying one of these famous pastries; the pastel de nata. A rich, vanilla-spiced custard fills crisp, light, flaky pastry to create a not-to-be-missed treat. The quality of the pastry is what one would expect from a French patisserie, and even custard-haters will agree that this is an essential culinary experience for any visitor to Portugal. Ask a local where to find a good pastel de nata to ensure you taste the best of the best.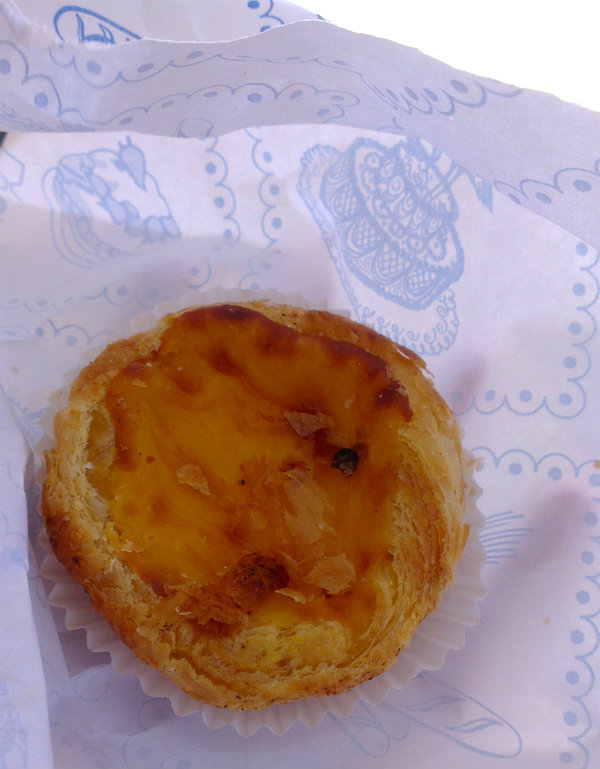 Want to see more posts like this?
Follow me on:
Follow