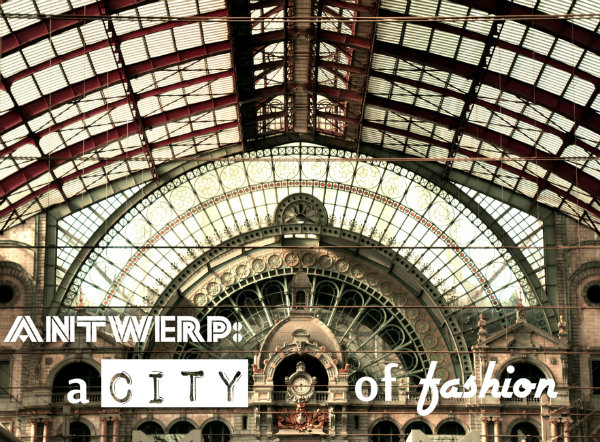 A day is simply not enough time to get under the skin of a city and learn about its culture and personality, but during my recent 24 hour sojourn to the Belgian city of Antwerp, one characteristic was blindingly evident and summed up the destination perfectly: fashionable. From its people to its shops and the talent that is emerging from this quaint Flemish city, it's clear that fashion is at the heart of Antwerp.
Shopping in Antwerp: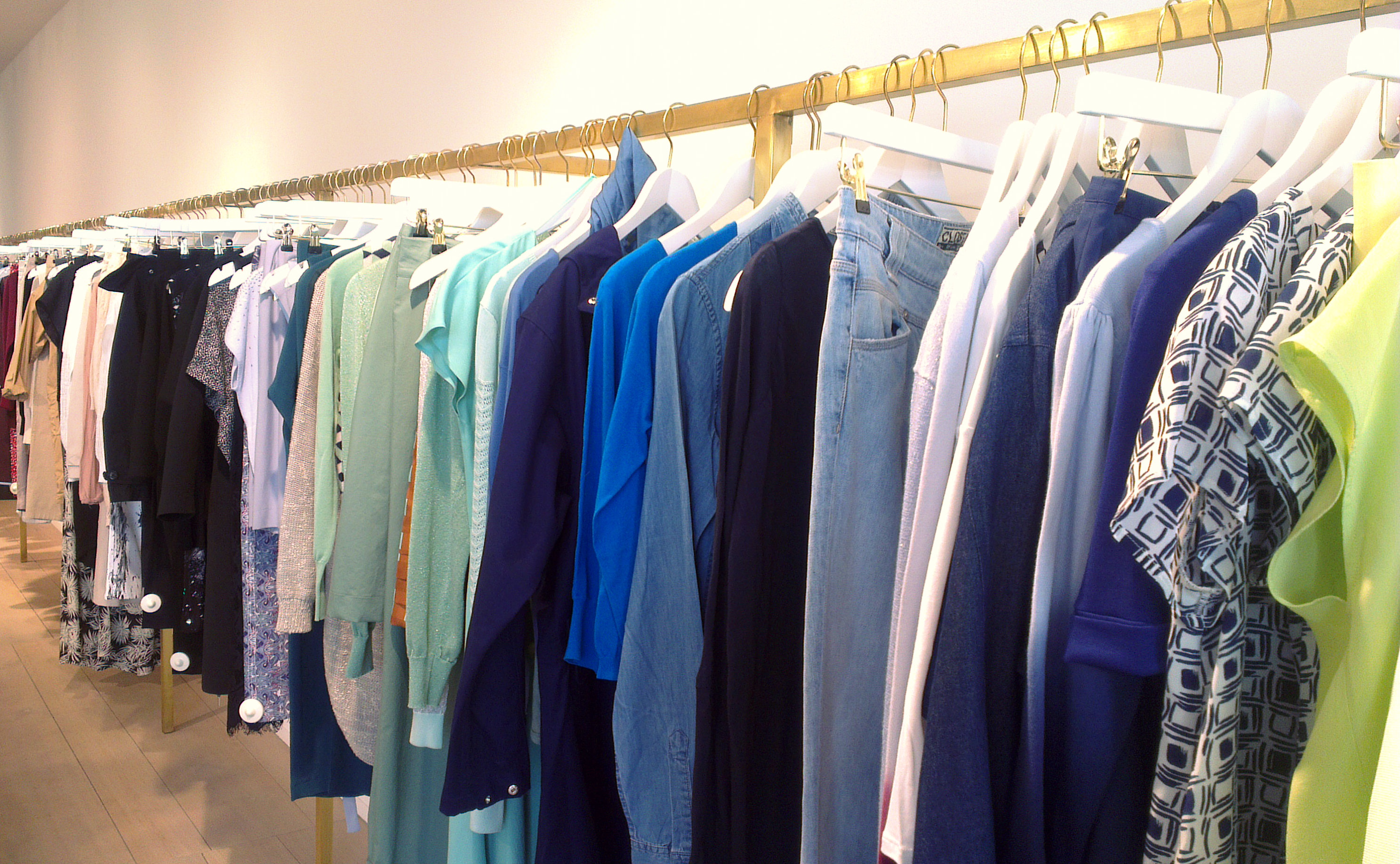 Little more than a cursory glance at the shopfronts of Antwerp is required to realise that the calibre of shopping is above average for a European city, especially one of this size. The main street alone is a Mecca of high street brands, but stepping away from international chain stores and onto the quieter backstreets is far more rewarding, as I learned when Ruth and Nathalie of fashion blog The Merrymakers took me for a whistlestop tour of their city's shopping scene. Stores such as Louis Vuitton and Antwerp's own Dries van Noten peppered the pretty and peaceful streets, but the memorable feature of a shopping expedition in this city is the abundance of expertly curated multi-brand shops. Belgian brands such as Just in Case and Magdalena sit side-by-side with flawless designs by Céline and Givenchy in a rainbow of covetable apparel, making it possible to find head-to-toe looks in just one shop.
Although time (sadly) didn't allow for any exploration of Antwerp's vintage stores, I was assured by The Merrymakers that there are plenty of vintage treasures to be found in the city, and they have kindly promised me a tour of the best selection next time I'm in town.
Food (and Coffee!) in Antwerp: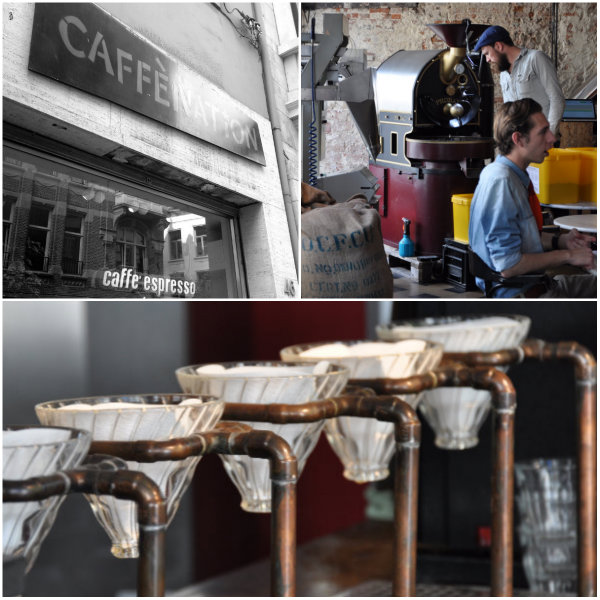 My mission when visiting a city for the first time is to discover the finest coffee on offer, and Antwerp was no disappointment. Armed with recommendations from bloggers, locals and helpful tweeters, I managed to sample coffee at two of Antwerp's caffeine hotspots; Caffènation and Normo. The interiors of both would blend in perfectly with the East London hipster scene and the quality of my drinks rivalled that of my favourite coffee spots in Adelaide and London. I have a feeling that the other recommended cafés I didn't make it to would be worth a visit as well…it's increasingly looking like I'll have to return to Antwerp to discover more of this stylish city!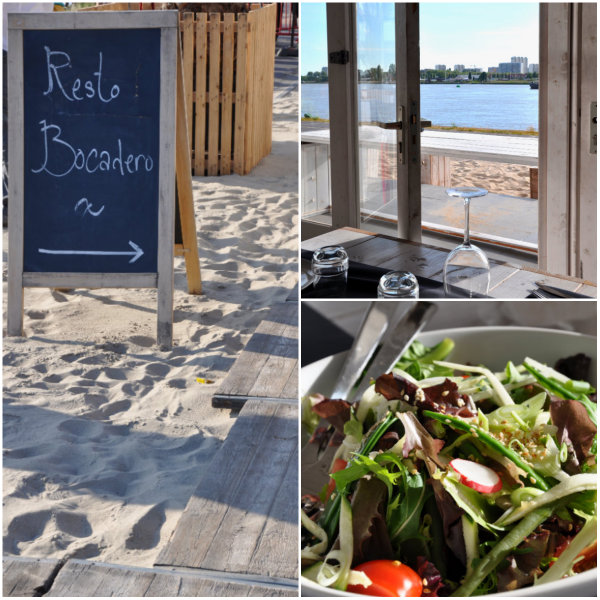 Food proved to be just as satisfying as coffee; the highlight being dinner at Bocadero, a trendy restaurant that's part of an elaborate summer-long pop-up on Antwerp's port. Nestled amongst shipping containers and warehouses is an extensive man-made seaside area, including beach volleyball courts, bars and the restaurant we had the pleasure of eating at, which felt far more French Riviera than Belgian city. Although we didn't have time to explore the foodie culture much further than this one outstanding restaurant, the abundance of bustling outdoor terraces dotting Antwerp's pavements speaks of a thriving dining scene I'd like to immerse myself in.
Fashion is in Antwerp's Genes: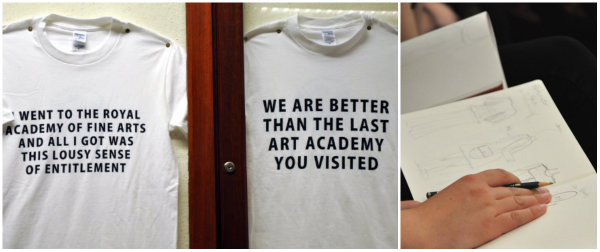 Visit Flanders kindly arranged my visit to coincide with Antwerp's Royal Academy of Fine Arts graduation, and the accompanying annual fashion show that attracts high profile press and industry leaders from around the world. Not just any school, Antwerp Academy is world-renowned, and graduates often go on to enjoy flourishing careers in fashion. Designers such as Dries Van Noten, Ann Demeulemeester and Walter Van Beirendonck have graduated from here and were present at last weekend's event along with the remaining members of the Antwerp Six. The show was simply spectacular; the calibre of the students' designs was impressive to say the least, and some of the looks presented would be right at home on the catwalks of New York or Paris fashion weeks. Here's a sneak peek at a few of my favourite looks from the evening (check out my Facebook page for more):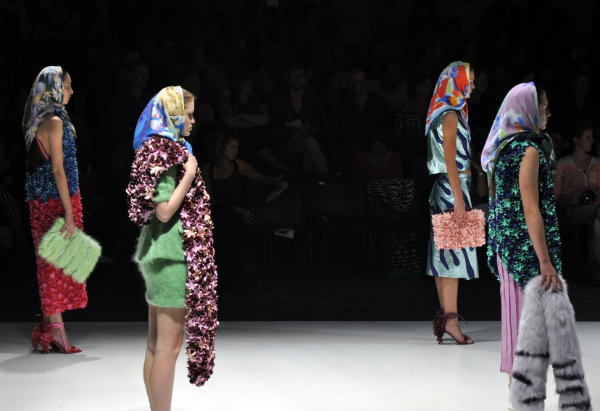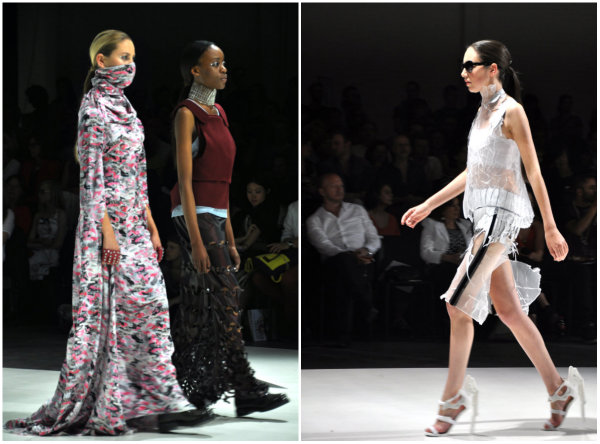 It's no secret that Antwerp takes fashion very seriously.
Visitors to Antwerp at the end of 2013 and the beginning of 2014 will enjoy an extra dose of fashion injected into their holiday, as Antwerp Academy marks 'Happy Birthday Dear Academie', a celebration of the institution's 350th birthday and the fashion department's 50th year. Celebrations begin on September 8 and will include tours of the Academy and an exhibition in Momu (Antwerp's fashion museum) – for details of all events, please click here.
Street Style in Antwerp: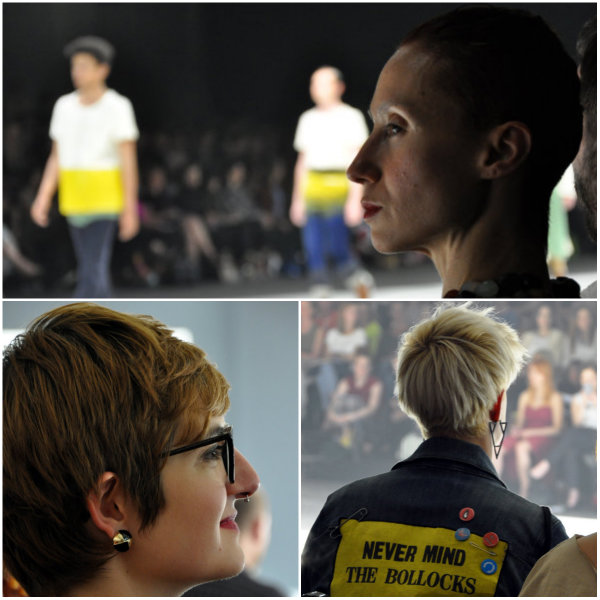 A few minutes of people-watching in Antwerp will confirm that fashion is ingrained in the lives of the people who live here, and that it's a firm foundation of the city's culture. Street style photographers would (and do!) have a field day in Antwerp, as people dress in their own uniquely styled way. Watching locals is a fun way to pass the time in any city, but in Antwerp it's like watching a secret fashion show unfolding along the sidewalks before your eyes.
In a Nutshell:
If you're looking for a city break where you can relax, shop and eat out in style, look no further than Antwerp. The wonderfully relaxed vibe of this Belgian couture hotspot makes it an obvious alternative to Milan or Paris as a fashionable weekend shopping destination. The Eurostar takes less than two hours from London to Brussels and from there a Belgian train will get you to Antwerp Central Station quickly and easily.
Thanks so much to Visit Flanders for arranging and hosting this fantastic weekend in Antwerp, and a special thanks to Alex of Alex Loves for being a genius with camera settings at a fashion show!
Have you been to Antwerp? Let me know your tips in the comments below for next time I am there!
Want to see more posts like this?
Follow me on:
Follow