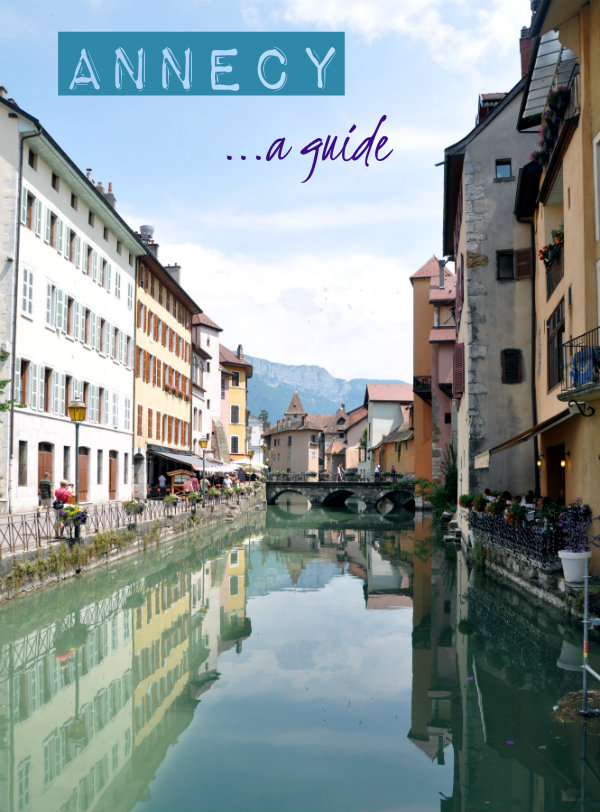 There some destinations which, upon telling people of your plans to go there, receive an onslaught of praise and adoration resulting in inadvisably high expectations. Too often, these expectations created by people's fond, time-tempered memories are not met when faced with the reality of the location and we're left feeling disappointed and slightly ripped off by those who heralded it as "the best place in the world" and other such hyperboles. Annecy was not one such place. My expectations, having listened to the praises of a number of close friends and family members who had been before, were sky-high and yet, when I caught my first glimpses of the French Alpine town, I immediately started plotting how I could move there.
Abutting the northernmost rim of Lake Annecy, the town bearing the same name is a wonderful mixture of its fortunate geographic placement: it has all the charm one would expect from a medieval French town, the majestic beauty of Swiss mountains and lakes, and a dash of the cuisine that has infiltrated from neighbouring Italy, which lies just a 90 minute drive away. The town of Annecy is known for its picturesque old town, comprised of flower-lined canals, narrow alleyways packed with terraced cafes, and medieval buildings and bridges dripping with history. A little further exploration will find you in more modern parts of the city, with high street stores and boutiques, a train and bus station and, of course, more cafes and restaurants.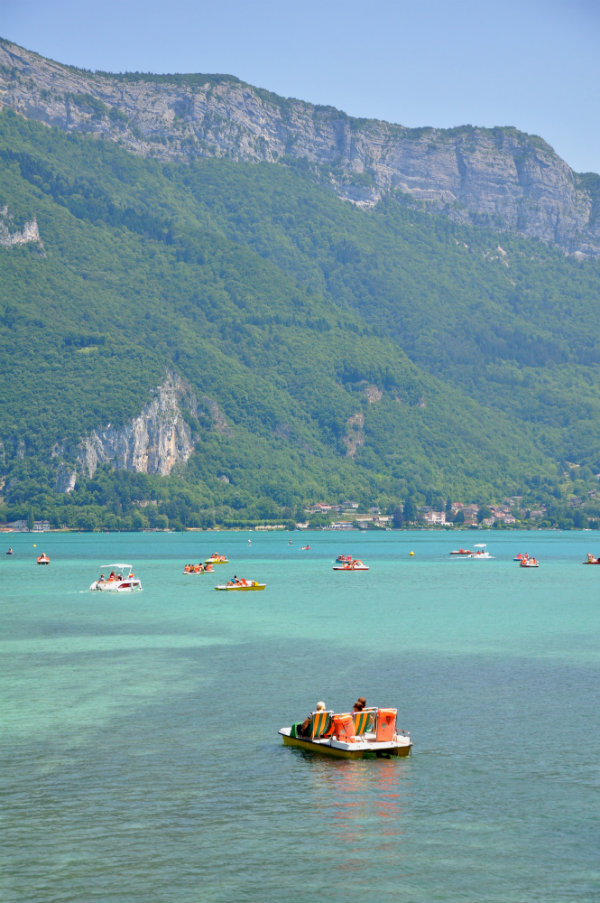 The gorgeous old town itself would be enough to convince anyone to visit Annecy, but the real highlight is the lake, just steps from the old town, and a veritable playground for young and old alike. Pedal boats, available to hire by the hour, scatter the lake's blue surface like red plastic jewels; speedboats cut across the panoramic backdrop of mountains and turquoise water; sun-seekers sprawl in parks and 'plages', sections of grass that serve as public beaches with showers, ice cream vendors and life savers; rollerbladers, cyclists, runners and walkers utilise the footpaths and bike lanes that wind around sections of the lake. Small towns, lesser known than Annecy but no doubt with charms of their own, cling to the lake's edge and spread out onto the lush mountains which serve as a cyclist's nemesis in summer and a skier's paradise in winter.
Within a couple of hours of Chamonix and the mountain of Mont Blanc, in the beautiful Haute-Savoie region and served by Geneva International airport, Annecy is perfectly situated for a short weekend getaway, a languid escape or a stopover as part of a much longer trip.
The essentials
Getting to Annecy:
Train. Annecy station is serviced by high speed (TGV) trains from a number of locations as well as regional and local services. Visit the Rail Europe website for more information.
Car. driving is a good option, especially if you hope to explore more than just the town of Annecy, but bear in mind that you won't need a car to get around in Annecy.
Fly. Geneva airport is a 40 minute drive away and can be reached by coach, train (note: this route requires one change) or private transfer.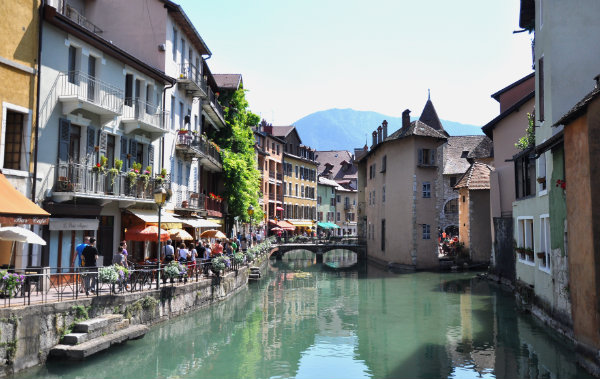 Getting around Annecy:
The town is quite small, especially the historical centre, so getting around on foot is the best way to see as much as possible. There are taxis if you wish to go slightly further afield, but be warned; they can be a little hard to find. The city has a bike scheme similar to London's (called Vélonecy) although on a much smaller scale, and there are scenic bike paths around the lake perfect for leisurely cycling.
Accommodation:
The are plenty of options available in Annecy, from hostels to luxury hotels and everything in between. I am always hesitant to recommend anywhere I haven't stayed at myself, but I will share the two places I called home in Annecy, which I can personally recommend:
The apartment. This was booked through Airbnb and was perfect for our needs (6 adults and 4 bikes). Spacious, clean and well-equipped with free wifi and lovely hosts, this apartment was a short walk away from the historic town centre, the station and grocery stores. A great option for groups or large families looking for value and convenience.
The hotel. Les Tresoms was recommended to us by our great friend Lila and it didn't disappoint. Set on a hill above the lake, the views are breathtaking, and the amenities are pretty spectacular too…there is an on-site spa, two restaurants and an incredible pool overlooking the lake and mountains. The view comes at a slight cost though: the hotel is isolated and without a car is a good 20 minute walk into town…a pretty walk, mind you, but you can't just pop out for coffee. The room was priced at 189 Euros, which is beyond our usual budget without being too extravagant, but breakfast was a shocking 25 Euros per person (we walked into town for croissants) and the spa pricing was at the luxury end of the scale. Overall, I would recommend this hotel for its views and amenities, but it's not for the budget-conscious!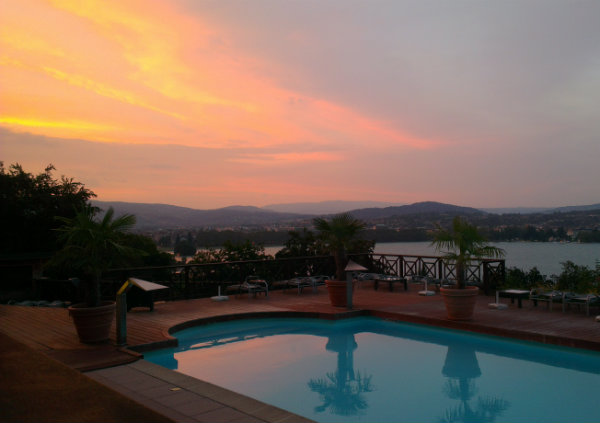 Eating in Annecy:
Bearing in mind two important factors, the first being that I have recently found myself to be gluten intolerant, and the second that I had a virus that left me less-than-enthusiastic about eating during my trip to Annecy, I was very disappointed by the food. France can usually be relied upon to offer a plethora of boulangeries and fromageries as well as plenty of restaurants for every taste and budget. However, Annecy reminded me of a tourist-saturated area of Paris when it came to food, with little more than pizza and pasta on the menu. Perhaps this can be attributed to the town's Italian influence rather than a flaw in the cuisine options, but I did miss traditional French dishes. We had one memorable meal during our time in Annecy and that was at Les Tresom's La Coupole restaurant; the atmosphere was admittedly lacking, but the view over the lake and the delicious food more than made up for the absence of ambience. When I return to Annecy one day, hopefully feeling far more inclined to eat, I'll be sure to explore the food scene a little more to prove myself wrong. If you're happy to eat pizza and ice cream though, you won't be disappointed!
Things To Do In Annecy:
Walk. Run. Cycle. Swim. Hire pedal boats. Go wakeboarding. Hike. Drive. Sunbathe. Eat. Stroll. Photograph. Get lost. Ski. Rollerblade. The options are almost endless; you don't need directions from me to enjoy yourself in Annecy; that much is a given!
Want to see more posts like this?
Follow me on:
Follow