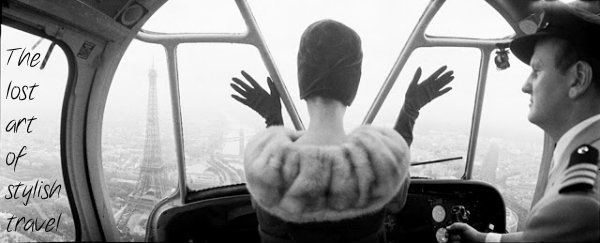 image source unknown
Can we take a moment to talk about the lost art of stylish travel? Mere decades ago, flight attendants were envied by women around the world for their glamorous jobs, men and women dressed to the nines to board a flight and their luggage was so chic that it now adorns homes and boutiques as decor. It's easy to see how this standard of style has fallen: with ever-decreasing legroom, flights are uncomfortable at the best of times so well-tailored suits or waist-hugging dresses lose to stretchy yoga pants and trainers; luggage restrictions seem to get worse on a daily basis so small backpacks and cheap carry-on cases tend to cram the overhead lockers which were once graced by leather hat boxes and monogrammed briefcases.
But does luggage have to be practical instead of fashionable?
SteamLine Luggage answers that question with a resounding 'no'; their collection of vintage style suitcases and carry-on cases oozes style, class and that long-forgotten glamour of travel. All of the SteamLine collections are stunning, high quality pieces that will stand the test of time over years of round-the-world adventures, but it's their recent collaboration with bright and playful brand Kate Spade New York that will steal the heart of stylish travellers everywhere.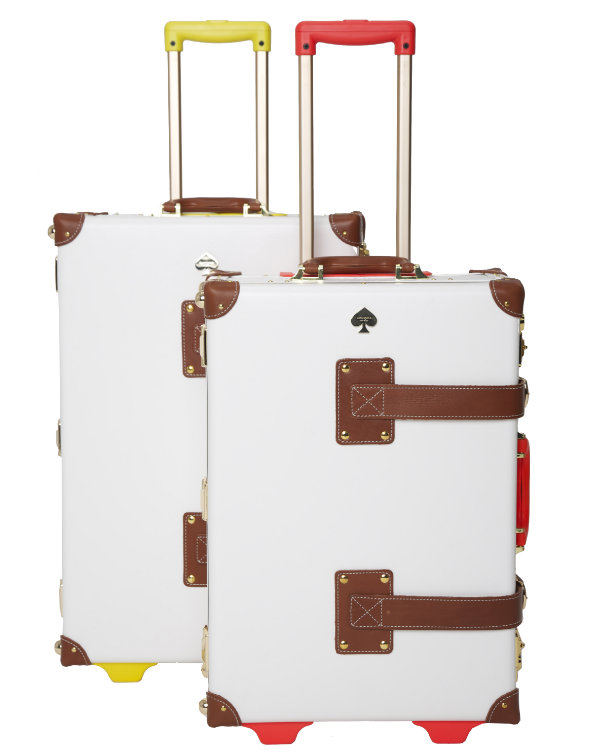 The New Yorker CarryOn and Stowaway cases are lined with a bright bow-tie pattern fabric and feature all the usual SteamLine details, such as TSA approved gold-plated combination locks, leather straps, a sturdy metal frame and even a detachable washbag.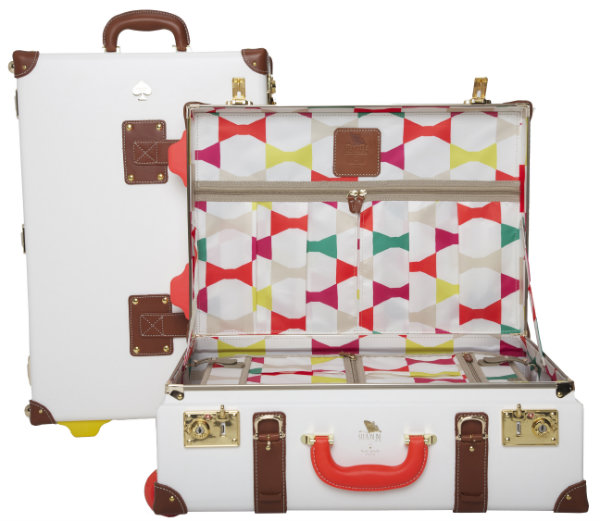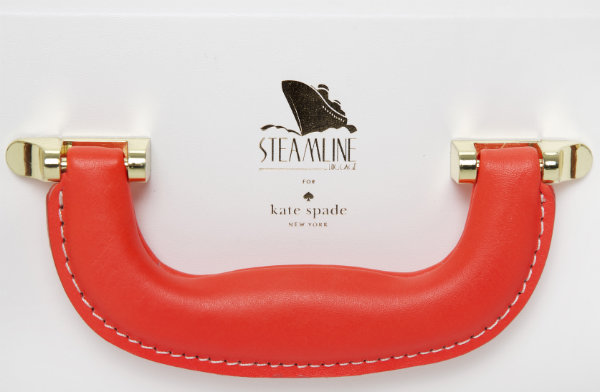 The SteamLine by Kate Spade New Yorker suitcases are perfect for anyone looking to recreate the sophisticated style of the golden years of travel. At £369 (CarryOn) and £420 (Stowaway), these gorgeous suitcases are definitely investment pieces but are sure to last as long as the vintage trunks we love today, and could even serve a dual purpose as statement storage trunks when they're not carrying your stylish wardrobe around the world.  And of course, you simply can't put a price on being the envy of everyone else at the luggage carousel…
Want to see more posts like this?
Follow me on:
Follow