There is no time on the London social calendar quite like London Fashion Week. It's a five-day frenzy of impossibly high heels, Instagram overload, furtive sidelong glances to determine whether strangers are actually celebs, and the practice known as 'peacocking', whereby fashion professionals, bloggers and couture groupies alike don their glad rags in the hope of being snapped by street style photographers. But fashion week ends almost as soon as it's begun – today marks the finale of the official Spring/Summer 2014 London Fashion Week – and for those of us who weren't able to attend any of the stylish events, it can feel like we've missed out.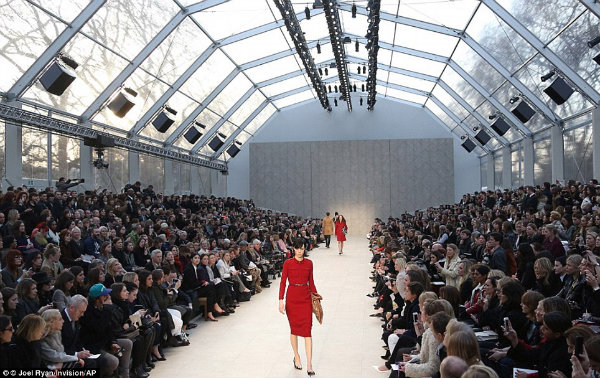 image source: dailymail.co.uk 
There's no need to feel that way though; London is one of the most fashionable cities in the world all year round. There are myriad style-saturated things to see and do in London, so you can get your sartorial hit whether you visit during fashion week or not. Here are five things the stylish traveller can do in London to feel like a fashion insider:
1. Visit a fashion exhibition: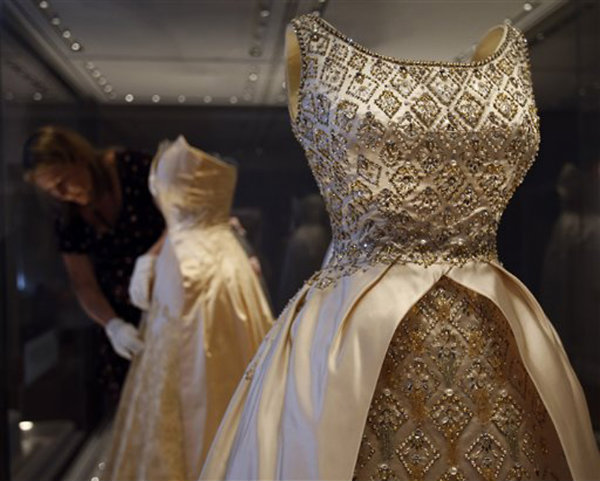 image source: independent.com.mt 
London's museums and art galleries are some of the finest in the world. Take, for example, the Victoria and Albert Museum, home to the world's largest collection of dress over four centuries. Or the Fashion and Textile Museum, founded by British designer Zandra Rhodes, which hosts workshops and talks as well as exhibitions, and is a must-stop for travelling fashionistas. Aside from these more permanent options, be sure to check out roaming exhibitions such as Fashion Rules at Kensington Palace (until summer 2015) which features rare dresses worn by royalty throughout the ages, or the upcoming Isabella Blow: Fashion Galore! exhibition at Somerset House this winter. After all, museums and galleries aren't just for science geeks!
2. Join a fashion tour:
Forget hop-on, hop-off buses and crowds of sock-and-sandal wearing tourists; join a fashion tour and see only the stylish side of the nation's capital. There are a number of tour operators who offer fashion-focused tours, such as the aptly named Coutours, the Dedicated Follower of Fashion walking tour that includes a a stop past Vogue HQ, or an insider walk through Mayfair with historian Penelope Sacorafou of quirky tour company Fox & Squirrel.
3. Retail therapy: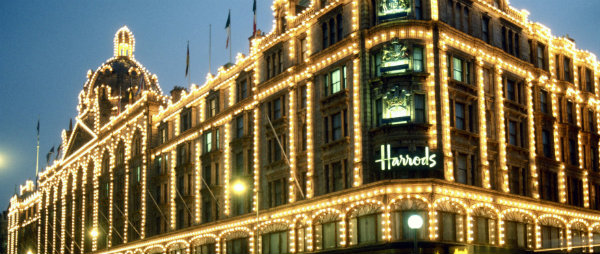 image source: visitbritainsuperblog.com
It's no secret that London is a veritable shopping Mecca, but most visitors flock to overcrowded Oxford Street, thereby missing all the best retail areas. Adjacent to Oxford Street is slightly calmer Regent Street, home to Anthropologie, & Other Stories, Barbour, Burberry and a number of other stores not found on the average high street. Just behind this main road is the smaller but infamous Carnaby Street as well as luxury department store Liberty, which looks and feels like a Tudor mansion. There are endless areas of London where the standard of shopping is well above average, but no sartorial holiday would be complete without exploring Selfridges and Harrods; both of which are perfect for getting lost amongst the rows and racks of haute couture garments and shoes.
4. Learn a new sartorial skill:
When you're in the same city as the who's who of fashion, you might as well learn from the best. A new wave of crafty workshops has swept over London over recent years, allowing amateurs to dabble in the world of fashion and design for as little as a few hours, and for the price of many day tours. Drink, Shop, Do is a trendy cafe offering crafty 'DOs' such as garter making and customised sunglasses, all accompanied by delicious food and drinks. Homemade London teaches similar courses for hobbyists, with sewing tutorials and even perfume making, but more serious students of style should consider a day course in fashion illustration or a millinery workshop to gain some serious skills.
5. Eat a fashion themed afternoon tea: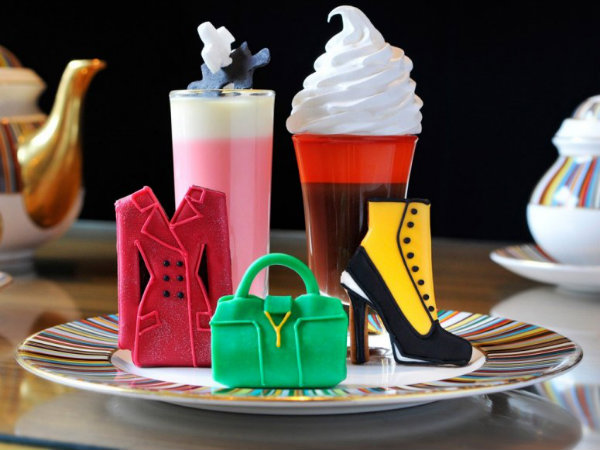 image source: cntraveler.com
Afternoon tea is a must-do activity for visitors to London, but there is one that's perfect for fashion lovers: Prêt-à-Portea at The Berkeley Hotel sees catwalk-worthy shoe and bag cookies served on stylish china – the ideal way to put up those stiletto-clad feet after a day of shopping, learning and couture culture.
Want to see more posts like this?
Follow me on:
Follow