How to experience Istanbul as a cruise destination in just a few hours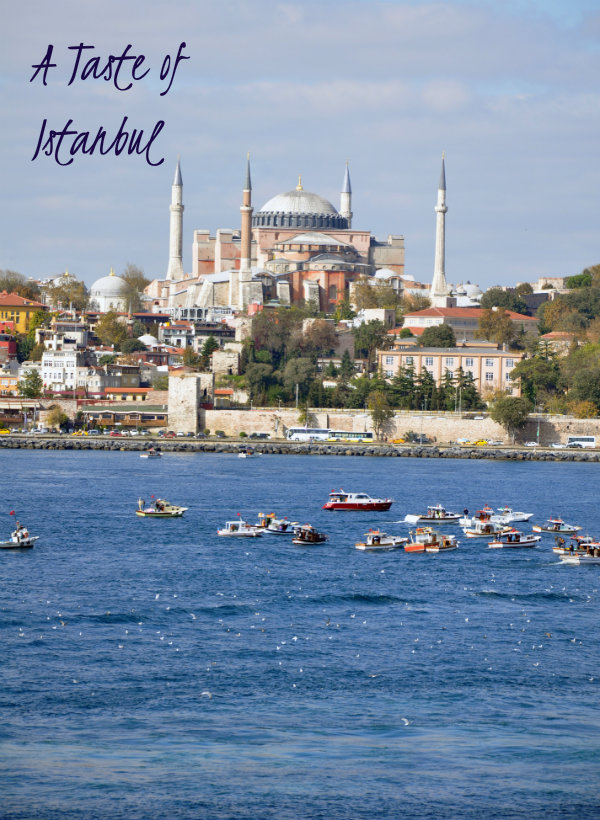 Istanbul is a destination I have longed to visit for a number of years, so when Celebrity Cruises invited me to join their newest ship in this exotic Turkish city I immediately began to plan an itinerary for myself, knowing I would have just a few hours to explore as much as possible. I love the concept of cruises for getting a flavour of various destinations and discovering which places you would like to return to, with more time to really get under its skin. Spending just a few hours in any city won't allow you to really delve into the culture and heartbeat of the place, but with some research and a little bit of an adventurous spirit you can still get a real taste for your destination in a short time. If you choose to do a shore excursion through Celebrity you'll see loads of fantastic sights in the city, but if what you want to see and do is not covered in an excursion, then it's time to get creative.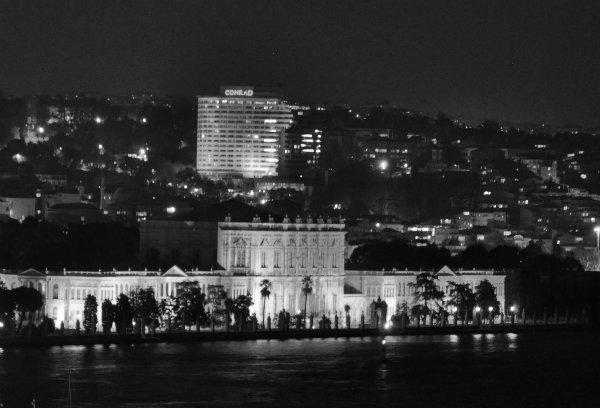 When I first began planning, I knew I wanted to sample some Turkish coffee and pastries, purchase Turkish delight, wander through the Grand Bazaar, be enchanted by the crystal staircase at Dolmabahçe Palace and marvel at the Blue Mosque. However, with just a few hours of exploration it became clear that doing all of these things was not going to be practical, enjoyable, or even possible. Some further research ensued, during which I discovered that the smaller and lesser-known Spice Bazaar was much closer to where Reflection was docked, and hidden away above the nearby shops is Rüstem Pasha mosque, smaller than the Blue Mosque, but just as beautiful and much closer to where I needed to be. A plan had started to form, and I couldn't wait to get going.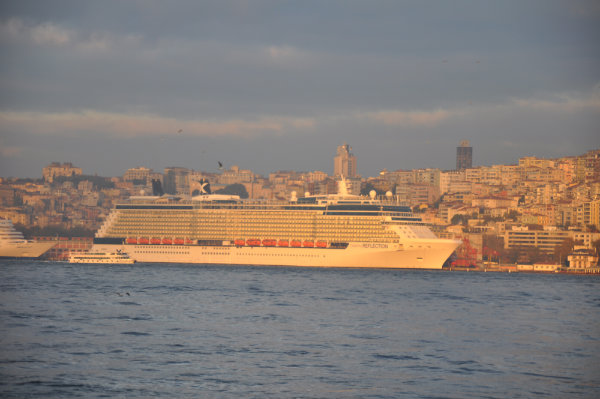 As luck would have it, fellow blogger Zoë had planned an early morning shore excursion, and I asked if her driver Faruk would kindly drop me at the Spice Bazaar, which is where I planned to begin my day's adventure. As is so often true, a little spontaneity goes a very long way, as Faruk offered a quick scenic drive before dropping me off and I am so happy I accepted. I didn't think I'd have time to cross the Bosphorous to the Asian side of Istanbul, but Faruk drove us over the Bosphorous Bridge at sunrise and showed us spectacular views over the European side of the city, just as the sun was rising and lavishing its golden light upon every surface of the panorama.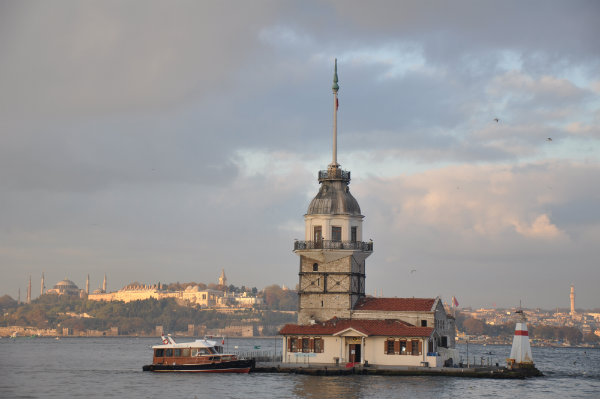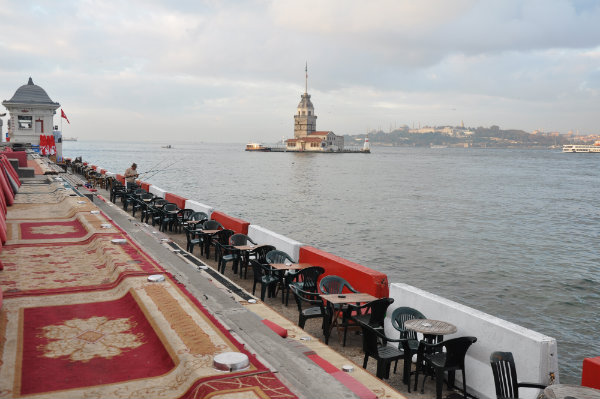 My plans changed again as Faruk recommended seeing Dolmabahçe Palace first to avoid the day's crowds. I was dropped outside the palace gates and waved goodbye to Faruk & Zoë, who spent a day at some of Istanbul's most famous sights – you can read about their adventures here. I arrived at 8:30am, just in time for the supposed opening of the ticket office, and waited in a line until 9:00am when the office actually opened. I then waited for another 30 minutes at the palace entrance for a group tour to start (visitors cannot visit the palace independently; everyone is required to be guided). I was frustrated and worried that this unplanned delay would mean missing the other things I wanted to see and do in Istanbul, but I really did want to see the palace so I waited and at 9:30am we all covered our shoes in plastic to protect the original palace flooring, stowed our cameras as all photography inside is strictly forbidden, and followed our guide. The 45 minute tour was fascinating, and we got to see many unusual and eclectic rooms inside the palace that housed many Ottoman Sultans and thousands of concubines. The crystal staircase was breathtaking, as were the imposing English crystal chandeliers that dangled from many a ceiling, and the guide was friendly and knowledgable, making for a surprisingly pleasant tour.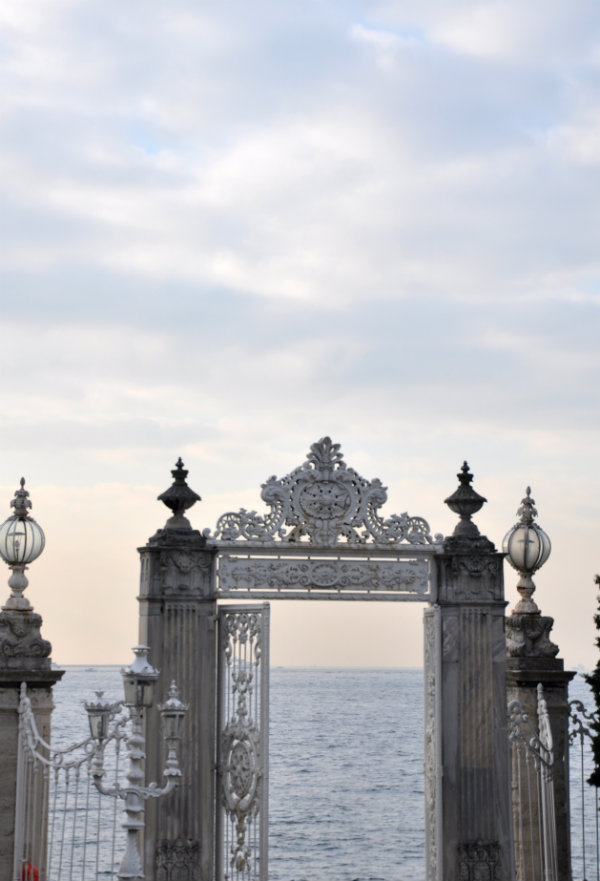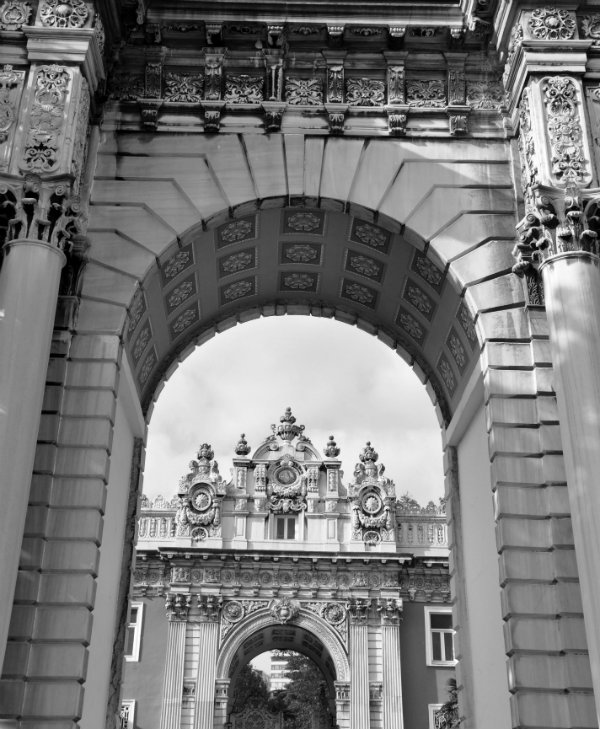 As soon as the tour ended I practically sprinted to the nearby tram station where I purchased a ticket (the machines luckily had instructions in English) and jumped aboard. Whenever I can, I try to catch public transport in a new city; it's a great way of catching a glimpse of day-to-day local life, and it offers a new perspective of the area. The tram took me over Galata bridge where fishermen crowded along the railing hoping to catch their lunch. I jumped off at the first stop after the bridge, in the shadow of an impressive mosque's slim minarets and headed to a small alleyway just outside the spice market where, according to my research, Istanbul's best coffee can be found. Sold in paper-wrapped parcels of various weights, the coffee is stacked high in piles for throngs of customers to buy. The intoxicating smell, as sweet as it was nutty, permeated the air and I followed my nose to one of the windows from which I purchased a coffee parcel of my own, and then turned to a neighbouring cafe where their coffee is served. I ordered a coffee and some small deep-fried pastries dripping in sweet honey. The coffee was hot, strong and so thick I could almost chew it, but I loved its intensity and it was just the fuel I needed to keep pressing on.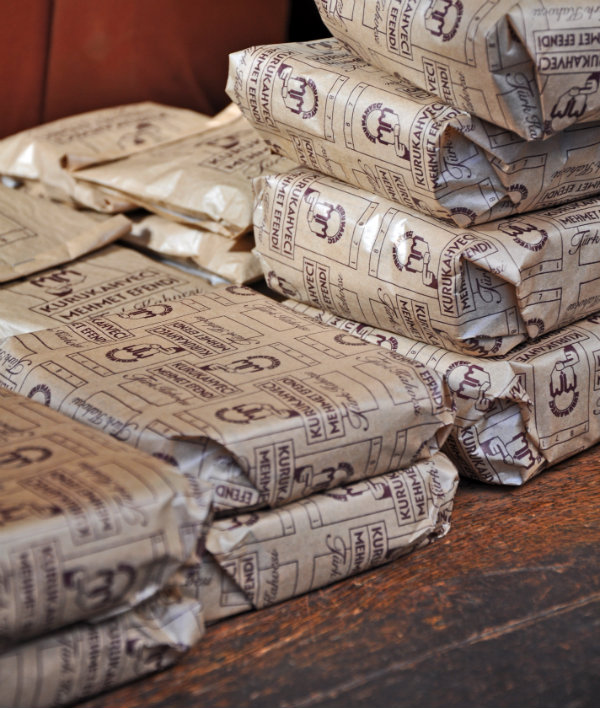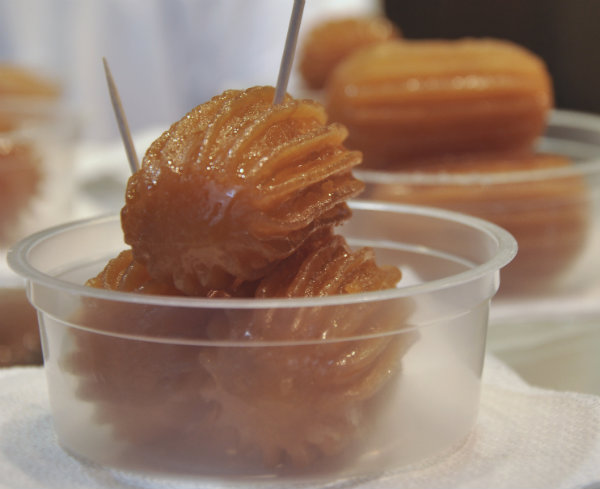 Once I'd offset the bitter coffee with sweet pastries, it was time to find one of the entrances to Rüstem Pasha mosque, all of which are discretely hidden between shop fronts with nothing but a small sign to alert those seeking to enter. I found an entrance fairly easily and climbed the small, dark staircase to reach the mosque that is perched above a thriving market street. Boasting a single minaret, Rüstem Pasha certainly isn't as noticeable as many of Istanbul's mosques, but it was spectacular inside with a huge, low-hanging chandelier and brightly coloured, hand painted tiles adorning the walls. For about 10 minutes I was the only person inside, which is far from the experience at the Blue Mosque, where hordes of tourists jostle for a photo. Rüstem Pasha felt like a hidden gem; a taste of authentic Istanbul where real life is carrying on loudly below.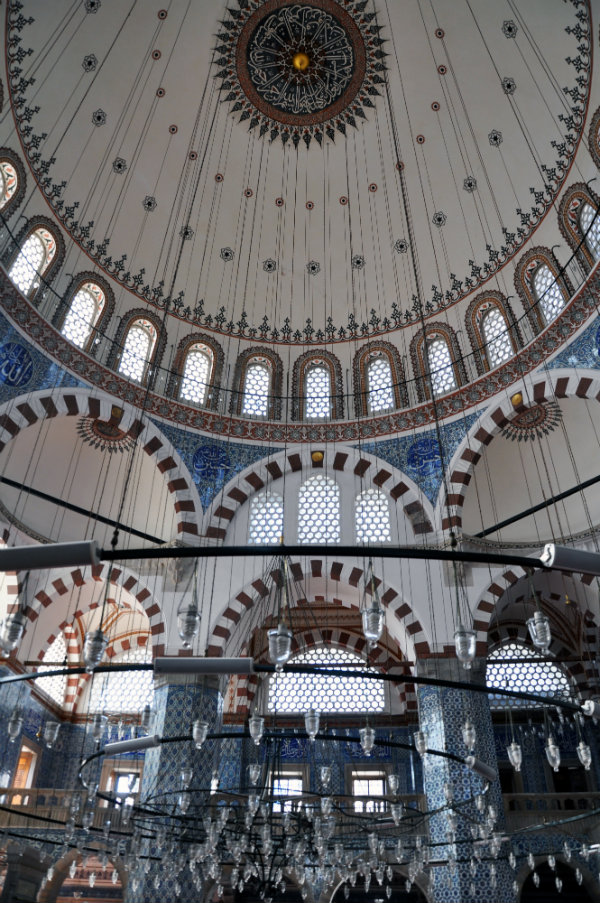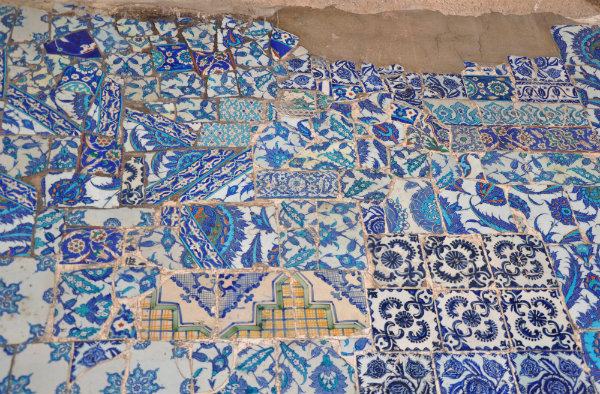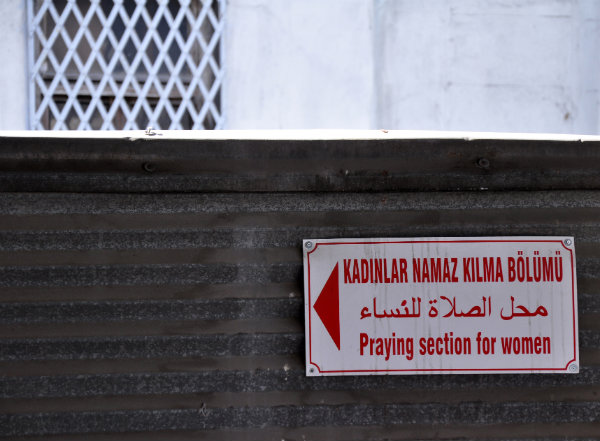 Descending Rüstem Pasha's hidden staircase, I checked my watch and was pleased to see I still had plenty of time to stroll through the Spice Bazaar, which was merely metres away. The building is smaller than I expected, but just as bustling as I had anticipated, with throngs of shoppers taking in all the sights, smells and sounds, and shopkeepers attempting to lure customers in with cheeky banter and terrible flirtation (my favourite was "Hey lady! Where you from? Paradise?"). I have to admit, as a solo female traveller I was hassled more than usual but I never felt unsafe, and simply ignored those who I didn't wish to engage with, or smiled and returned the banter with shopkeepers whose goods I was interested in. I bought some delicious Turkish delight, a few bags of tea and even an Aladdin-like lamp, but by then it was time to leave the intoxicating corridors of the spice market and return to Reflection.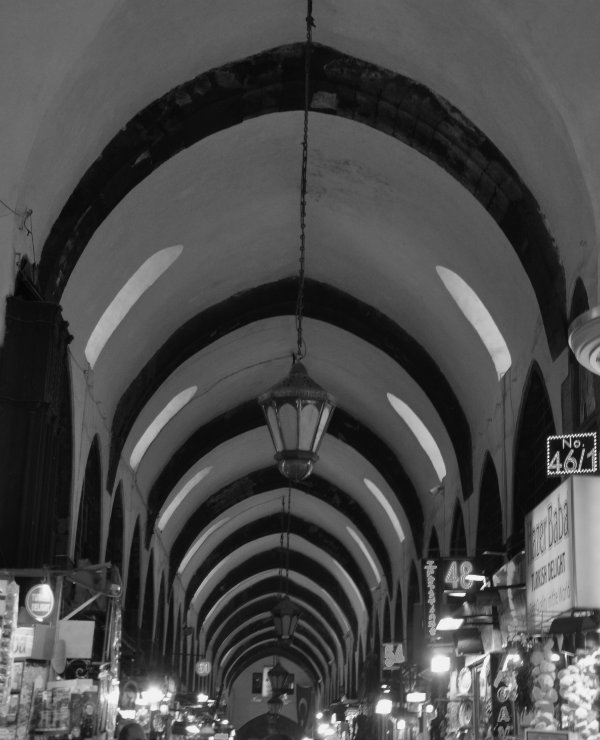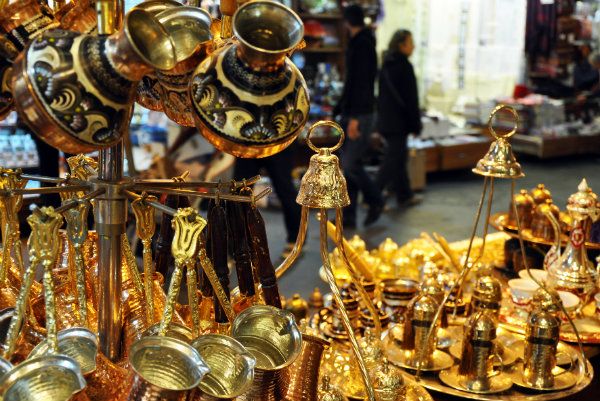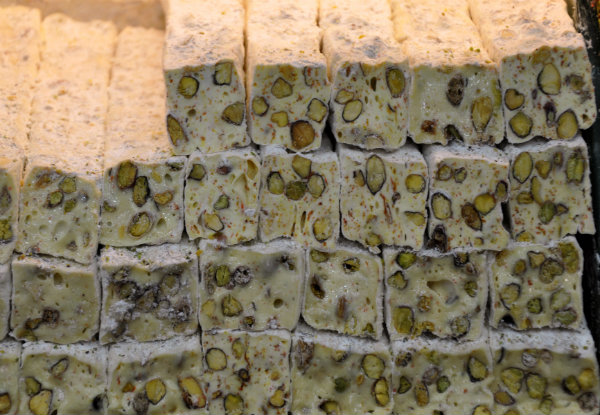 With about 45 minutes to spare, I began power-walking back to the ship, passing stunning mosques and crossing the bustling Galata bridge, pausing to glance back at the city I have barely seen but have fallen for already. As if to return the sentiment, Istanbul offered me one final treat; on my journey back to Reflection I stumbled upon a shop that I'd read serves the best baklava in the city. I hastily purchased some of the golden pastries and once I was safely back on board I sat on my balcony to watch Istanbul slowly gliding out of sight, and savoured the flavour of a city it took just 5 hours for me to fall in love with.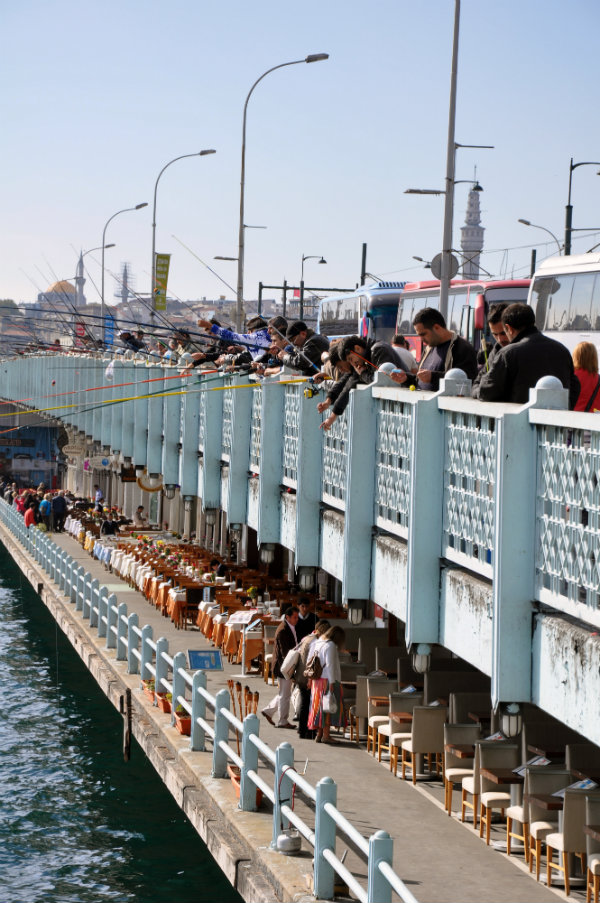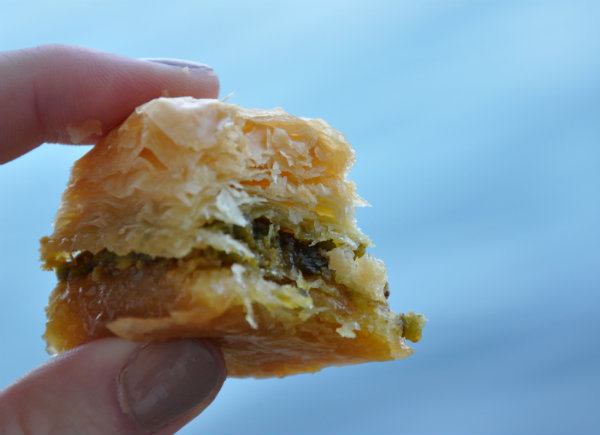 If you're stopping at Istanbul during a cruise, you don't have to follow my itinerary exactly (although if you'd like to, do get in touch and I'll gladly share my map) but there are some things that you can do to ensure you really experience the city:
Plan it out: do your research on opening hours and locations, and check where your ship will be docked to see what's possible in the amount of time you have.
Be realistic: you can't see and do everything, so choose a few must-do sights or experiences to focus on.
Allow for spontaneous moments and changes to your plan: your day might not go exactly the way you expected, as some things are simply out of your control. You might not see and do everything on your list but something better might come along, so be open to alternatives.
Try local food: the best way to experience the culture of a destination is trying some traditional food and drink. In Istanbul, baklava is a delicious local food worth sampling.
Wear the right shoes: with not much time to play with, you'll be walking quickly. Do your feet a favour and wear comfortable shoes!
*Just letting you know: Celebrity Cruises generously provided me with four nights on board their fabulous Reflection ship in exchange for blog posts about the destinations I visited. My writing and my opinions, as ever, are all mine.
Want to see more posts like this?
Follow me on:
Follow