It's a little-known fact that Florence is a fashion lover's paradise.
Most people associate the Italian city with history, art and food and it certainly offers an abundance of these three things, but just as there are intricate sculptures around every corner in Florence, there are equal numbers of boutiques, artisan workshops, vintage treasures and designer stores to be explored and admired.
During my five-day trip to Florence I had plenty of time to stroll through the streets of this enchanting city, and found five shopping destinations not to be missed.
These aren't the average high street stores or leather markets that frequent the pages of so many guides, but are unique experiences to remember fashionable Florence by.
1. Scuola del Cuoio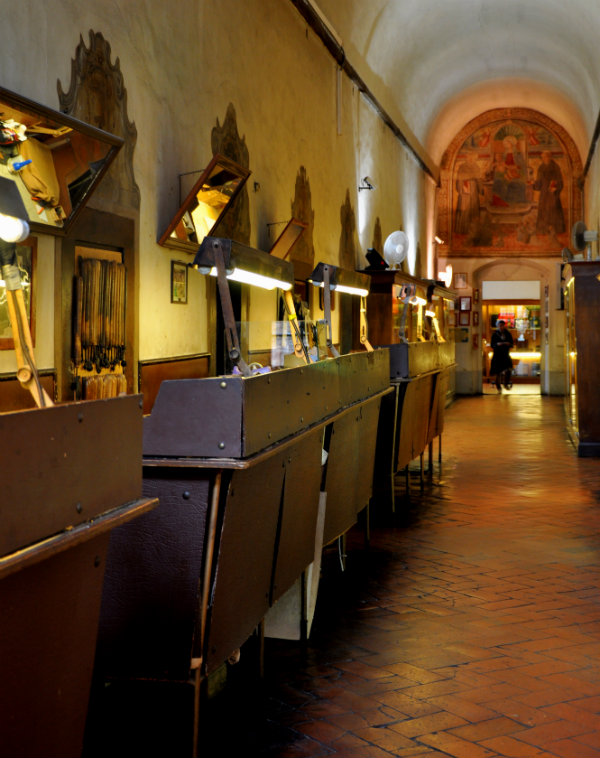 I discovered this artisan leather school when Four Seasons Hotel Florence added it to our Pin.Pack.Go Pinterest board.
The concept of witnessing fashion being created before our very eyes is one that we're not used to, with craftsmanship so often being replaced by offshore factories and automated processes.
There's something almost magical about buying an item in the very same place it was forged, and being able to watch the artisans who made it displaying the skills of their trade.
This is fashion with a story; true artisan work in a location laden with history and permeated by the rich, earthy smell of quality leather.
If you're searching for a bag or jacket that will last a lifetime, skip the fake goods of the leather markets and head instead to Scuola del Cuoio.
Address: Piazza di Santa Croce, 16, 50122
Opening Hours: Monday – Friday 10am-6pm, Saturday 10:30am-6pm, Sunday 10am-6pm (Spring/Summer only). Artisans are in the workshop Monday through Friday from 10am-5:30pm
Want to create your own leather keepsake? Try this leather jewellery-making workshop.
2. Officina Profumo – Farmaceutica di Santa Maria Novella
Although not strictly defined as fashion, perfume is arguably a woman's most important accessory, and Farmaceutica di Santa Maria Novella can provide one that not only smells divine, but is also steeped in Italian history and tradition.
One of the world's oldest pharmacies, founded by Dominican friars in 1612, Officina Profumo Farmaceutica di Santa Maria Novella follows a number of the friars' original production procedures, and uses many locally grown herbs in its heavenly products.
Can't find the right perfume? Create your own with this perfume masterclass in Florence.
Upon walking into the cathedral-like interior of the otherwise unremarkable building and taking a moment to appreciate the stunning ceilings and chandeliers, the next compulsion is to breathe deeply to absorb the heady scents that fill the spectacular space.
The perfumes, sparkling like pretty jewels in a row, should be lingered over and explored for as long as possible.
Before my senses were completely overwhelmed, I selected a perfume called Angels of Florence; a combination of light floral scents with peach and violet. It is light and feminine, and a delicious daily reminder of my visit to one of Europe's most romantic cities.
When I discovered that the perfume was named for the droves of volunteers that swarmed the city after the flood of 1966 to restore Florence's priceless art and literature, I loved it all the more.
Address: Via della Scala, 16 – 50123
Opening hours: Daily from 09:30 – 19:30
3. Gucci Caffè and Museum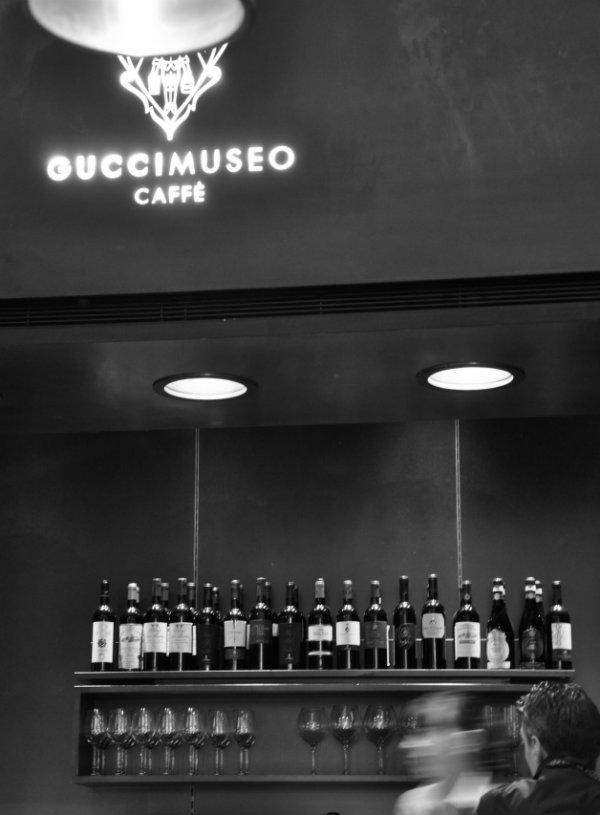 In the city where Guccio Gucci birthed the luxury fashion brand Gucci, inside a 14th century building in a square dominated by the Palazzo Vecchio and an impressive replica of Michelangelo's David, is the most fashionable place to sip a coffee and people-watch.
Florence's Gucci Museo was created to pay tribute to the illustrious history of the Gucci brand, and features two floors of products from the company's impressive archive as well as an icon store, a book and gift shop and a caffè that serves food and drinks; the latter accompanied by Gucci shaped sugar cubes.
Situated in Piazza della Signoria, the Gucci caffè couldn't be more perfectly placed for the weary tourist or fatigued shopper to stop and indulge.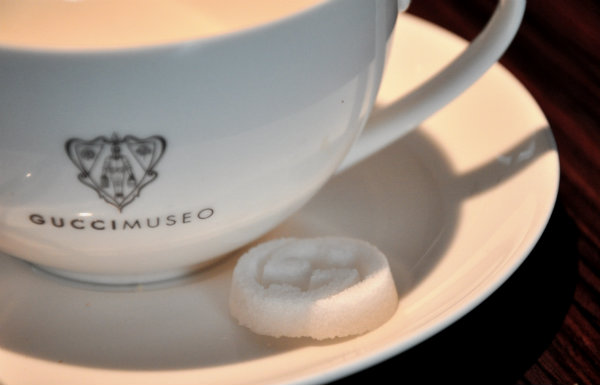 Address: Piazza della Signoria
Opening Hours:
Museum & Icon Store 10.00 -20.00
Bookstore and Gift Shop & Caffè and Restaurant 10.00 – 23.00
4. Designer row (Via Tornabuoni)
Having been thoroughly spoiled by the number and quality of stores in London, I'm not easily impressed by a city's shopping scene.
Florence, however, rivals the world's major fashion metropolises with its myriad designer stores lined up one after the other in a seemingly endless runway of dazzling window displays.
There is no 'designer row' as such, but that's what I nicknamed Via Tornabuoni, beginning near the river Arno with the Salvatore Ferragamo store and museum and ending just moments from the Duomo with Tommy Hilfiger.
Strung between these two stores like pearls on an exquisite necklace are brands such as Hermès, Fendi, Prada, Dior, Burberry and Tiffany & Co.
Whether browsing or buying, designer row is a must-see for any fashionista in Florence.
5. Antique Market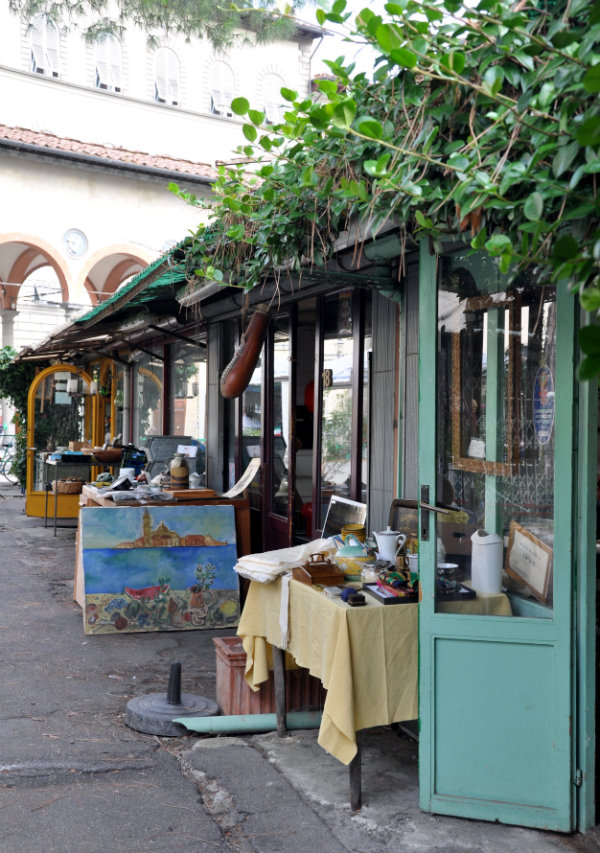 Tucked away from the main tourist drag in quaint and picturesque Piazza Ciompi is a small collection of sleepy antique stalls, displaying everything from chandeliers to clothing and knick-knacks that can be happily browsed for hours.
The market is reminiscent of Paris' Les Puces, only smaller, with fewer tourists and much more appealing price tags.
Just a little rummaging in Florence's Piazza Ciompi is guaranteed to uncover a treasure; my hunting yielded an exquisite peach silk gown that fits like it was tailored for me, and cost just €20.
Vintage lovers shouldn't miss a visit to this gem, which is conveniently close to Scuola del Cuoio and just around the corner from foodie heaven Sant'Ambrogio market.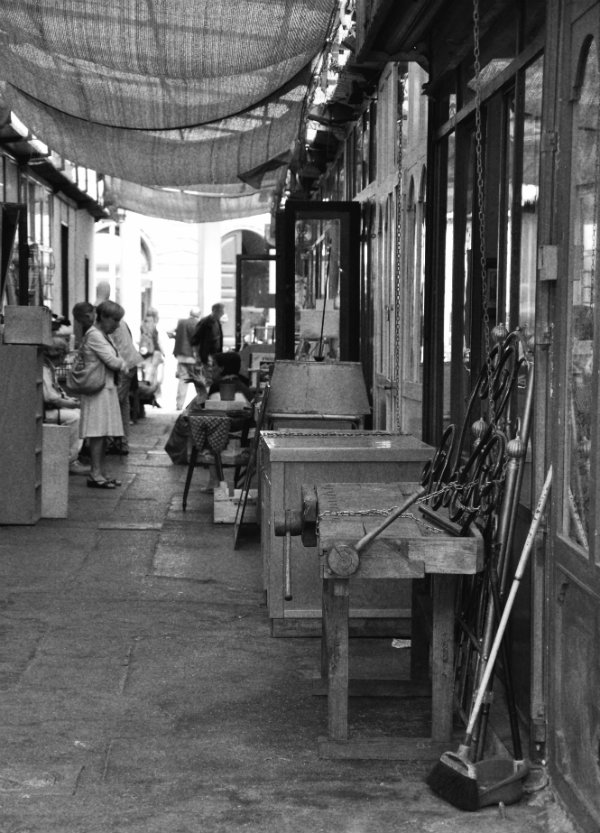 Address: Piazza Ciompi
Opening Hours: 9am-7pm Monday to Saturday
Have you visited Florence? What other shopping experiences shouldn't be missed?
Pin this for later: 
Want to see more posts like this?
Follow me on:
Follow