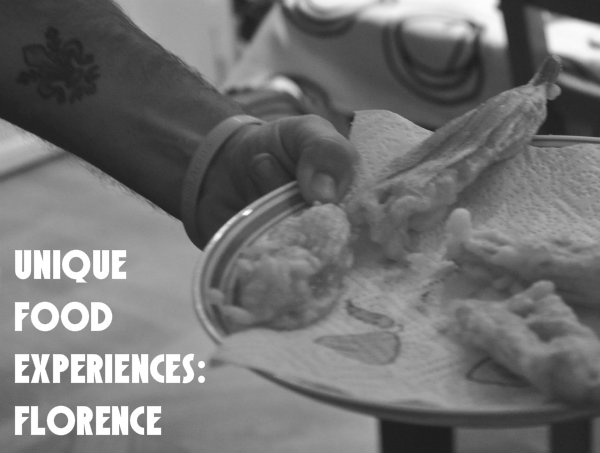 Everyone knows that Italy is renowned for incredible food: pasta, risotto, pizza, seafood, truffles…but when visiting an Italian city it can be difficult to discern between authentic dishes and the underwhelming offerings of restaurants aimed at simply filling hungry tourists.
When I visited Florence I was lucky to eat extremely well, and in addition to meals at incredible restaurants and trattorias within the city, there were two food-focused experiences I had which transcended the average meal. If you're a foodie visiting Florence, make sure you try something memorably Italian; here are two ideas to inspire your planning:
Day Trip to the Chianti Region:
One of the many wonderful things about Florence as a destination is its proximity to other points of interest. The famous jewel-toned houses of Cinque Terre cling to rocky cliffs a few hours from Florence; Pisa and it's leaning tower is a short train ride away and the lusciously verdant hills of Tuscany surround the city. The rolling hills to the south of Florence are renowned for their production of Chianti, a wine once associated with the pretty straw-covered bottles it was sold in rather than the quality of the bottle's contents but these days it's a thriving wine region, producing wines that rival those of every other country in the world. On a sunny day in September I ventured out of Florence with a group of friends on a private tour hosted by Your Personal Italy and arranged by Constant Tourist Travel, to discover all that Chianti has to offer.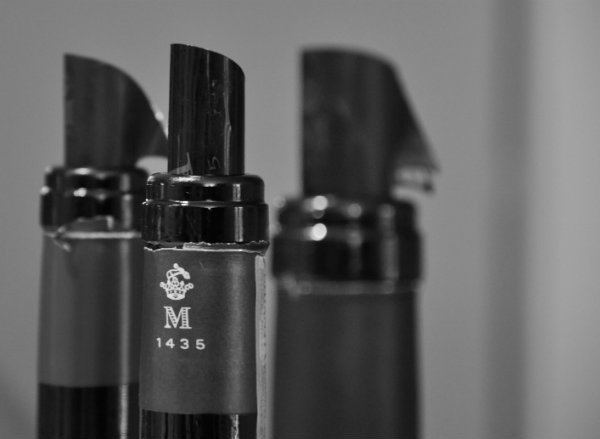 Following a reflective visit to the Florence American Cemetery & Memorial we were taken to Fonterutoli, one of the biggest wineries in the region, for a tasting. Although the wines were nice the experience was a little impersonal, as tastings at larger wineries are in the habit of being. The real Chianti experience began after we left Fonterutoli and our guide Riccardo drove us to Montefioralle, a tiny town of 80 or so residents proudly built like a crown upon a steep green hill, with a central castle that the quaint stone houses are all built around. From here, the view over the Tuscan countryside is a postcard panorama, with rolling hills blanketed in what appears to be hundreds of variations of the colour green and at intervals, tiny terra cotta villages punctuate the endlessly undulating sea of green.
From Montefioralle, our stomachs led the way as Riccardo's van purred through the stunning countryside, eventually stopping at the stunning manicured grounds of Agricola Monterinaldi where we were ushered into a sumptuous dining room within a huge old house to feast on lunch.
The label on many of the Monterinaldi wines features a tortoise, which conjures the idea of slowing down, stepping away from the busyness of life and enjoying simple pleasures. This is exactly what we did, as course after course of simple but exquisite Tuscan dishes were brought to us, and good wine and good conversation flowed in equal measure.
We were eventually roused from our languid stupor to tour the property's winery and cellars. We were educated as to what makes a true Chianti wine, how to spot one, and some of the fascinating history of the region.
We could have stayed at Monterinaldi forever, but it was time to move on, this time to the quaint family owned and run farmhouse of Montagliari. Here we tasted some more wine, but the true star of the show was the 20-year-old balsamic vinegar. I had no idea that this humble liquid improves so well with age, and after I was given just a teaspoon to try, I could easily have downed the whole bottle.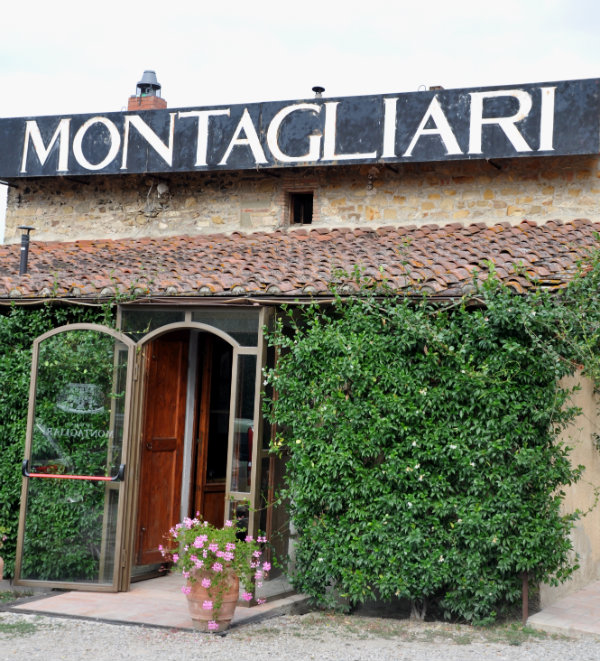 Our day ended with a stop at Antica Macelleria Falorni, an butcher shop that's been open since 1729 in the town of Greve. Their specialty is salame finocchiona (salami flavoured with fennel seeds) but there is an abundance of other meat to choose from. The store is huge, with a number of different meat counters, clever displays and even a wine tasting room. It's a department store of meat, and a carnivore's heaven. Although our lunch had left us almost too full to walk, we managed to squeeze in some samples of heavenly meat, including truffle salami to die for.
For foodies visiting Florence, I can't recommend this day trip with Your Personal Italy highly enough; it really was a personalised and authentic experience rather than a typical group tour. The food was spectacular, as was the wine, and our guide Riccardo entertained and educated us for the entire day, delivering us back to Florence in the evening with full bellies and smiles on our faces.
Private Chef in Florence:
The reason for our visit to Florence was to celebrate a friend's 40th birthday, and to mark the momentous occasion his wife (who happens to be the gorgeous face behind Constant Tourist Travel) arranged for a chef through Bravo! Concierge to cook dinner for our party, in an apartment overlooking the Duomo.
Chef Claudio arrived early in the morning to escort us to Mercato Centrale, Florence's vibrant central food market where we were to buy ingredients for the evening's indulgence. Shopping with a local is always a richer experience than wandering around alone, and we found ourselves buying the freshest, most colourful ingredients imaginable. With no idea what the food in our laden bags would be transformed into, we left Claudio in the kitchen of the apartment and spent the day shopping in Florence, knowing that an incredible feast was being created for us.
And then we ate.
As soon as we walked into the apartment the scents coming from the kitchen made it clear that Claudio had outdone himself. We were presented with seven courses over the duration of the evening, each one as spectacular as the last, and throughout each new dish we all agreed that 'this is the favourite'. From delicately battered courgette flowers to Claudio's take on a caprese salad and melt-in-your-mouth pork, each bite needed to be savoured and lingered over, accompanied of course by a selection of Chianti wines from our tour. As a sixth generation Florentine, Claudio's cooking was as authentic as one can find in Florence, and the experience of being able to buy the ingredients with him in the market that morning was simply unforgettable.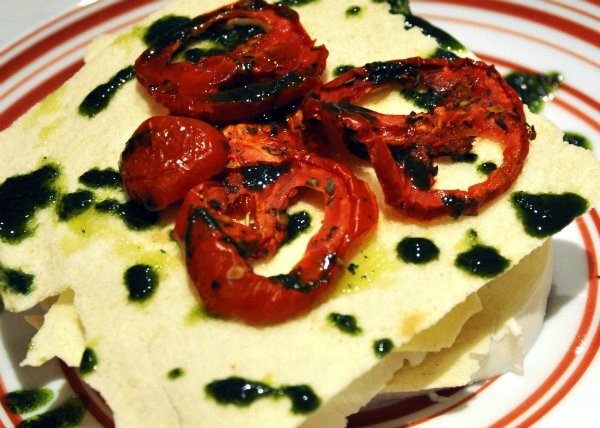 For quotes on either of these experiences, or for more fantastic suggestions, contact Lila at Constant Tourist Travel.
Want to see more posts like this?
Follow me on:
Follow