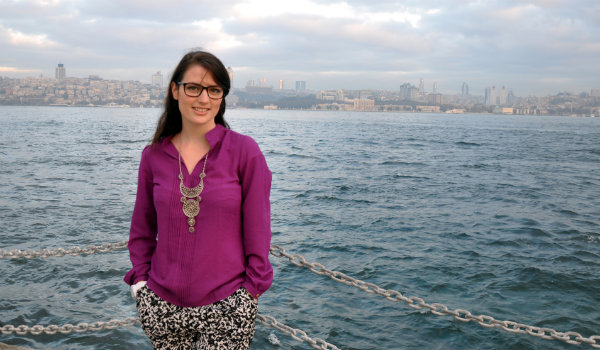 People often ask me why I moved from hot and sunny Australia to the cold climes of England, and the truth is I'd much rather be comfortably cool than sweltering in the heat. I take after my Dad, who has been known to wear a t-shirt in the snow, and I tend to overheat even when other people are shivering in jumpers and jackets. Don't get me wrong, I love the summer, but I do find the heat quite unbearable. Travel can be especially hot work as the way I like to discover a new destination involves lots of walking, so by the end of a day of sightseeing I'm a hot mess (and not in a good way).
When I first heard about the HotSquash Cool Collection I'll admit that I was skeptical, but I figured that if there was a chance I could stay cool in the heat, then it was worth a try. My recent cruise seemed like the perfect opportunity to test one of the HotSquash products, and the folks over there kindly sent me a lovely berry coloured top, which I threw into my bag (see how I packed for a cruise here) for a morning of wandering around Istanbul.
When I woke up bright and early at 6:30 on the morning of my Istanbul adventure there was a chill in the air, so I was grateful for the long sleeves of the top, but as the morning wore on and the sun climbed higher the temperature rose and I found myself enjoying a gorgeously warm and sunny day.
I spent a few hours exploring the vibrant, exotic city of Istanbul (read about it here), including a vigorous power walk back to the ship for fear of being left behind. Usually, a brisk walk in the hot midday sun would leave me sweating, sticky and uncomfortable but to my surprise, when I returned to Reflection I felt fresh and the HotSquash top was bone dry! I can't tell you how much of a miracle this was, but I was amazed and impressed, and completely convinced that HotSquash technology truly does work.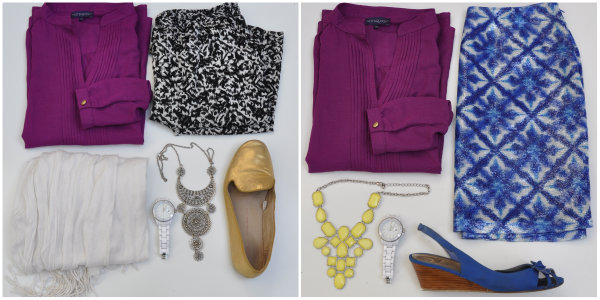 As if the functionality of this top wasn't enough, its versatility made me love it all the more. Back on the cruise ship that evening, as Istanbul became just a memory, I paired my HotSquash top with heels, a sequinned mini skirt and a bold bib necklace for a fun evening look. It's comfortable, practical and versatile, which is like packing gold to me. Oh, and did I mention that this magical little top doesn't crease, and requires no special care when being washed? It really is the ultimate travel top.
Want to try it out for yourself? The kind folks over at HotSquash have a great discount exclusively for you, my readers…details will be revealed soon, so stay tuned for a discount code you won't want to miss out on.
*Just letting you know: HotSquash generously provided me this fabulous Cool Collection top in exchange for an honest review of the product. My writing and my opinions, as ever, are all mine.
Want to see more posts like this?
Follow me on:
Follow