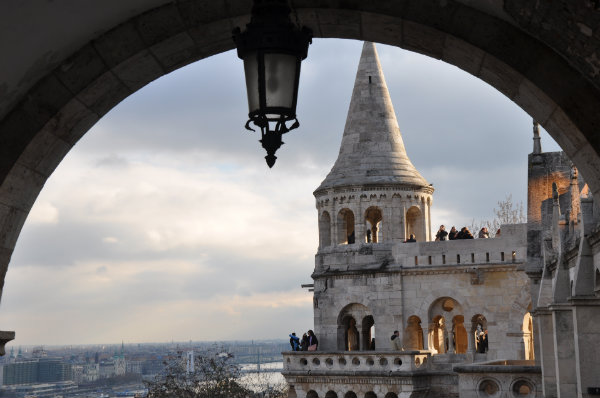 Before I visited Budapest, I had very little time to research things to see and do while I was there. Luckily there is so much in the Hungarian capital that you don't need a detailed itinerary to stay entertained. I spent a long weekend eating, strolling, drinking and taking in the beauty of Buda and Pest, the city split in two by the Danube River. If you are planning on taking a trip to Budapest, here are 10 things you should know in order to help your planning:
1. Double-check your payments
Hungarian currency, the Forint, converts to approximately 300 for every pound. Although this can leave you feeling like royalty (I exchanged £120 before I left London and that got me a whopping 45,000 Forints), the note denominations are so large that it can be easy to mistake a 10,000 note for a 1,000 note and therefore give an unexpectedly generous tip!
My phone's calculator got more of a workout than it's ever seen before, as working with such large numbers left my head spinning. Double-check what you're leaving on your table and you'll be fine.
2. Engage in some good old-fashioned people watching
Budapest is known for its coffee house culture; these cafes used to be meeting points for the who's who of the city as well as struggling artists and writers.
They were melting pots of culture and style, and were places for people to show off their wealth, or draw inspiration from others. Some of the old style coffee houses still exist in Budapest; try Centrál for divine pastries, or Gerbeaud for chocolates and indulgent coffees, all in luxurious surroundings.
3. Make the most of 24 hours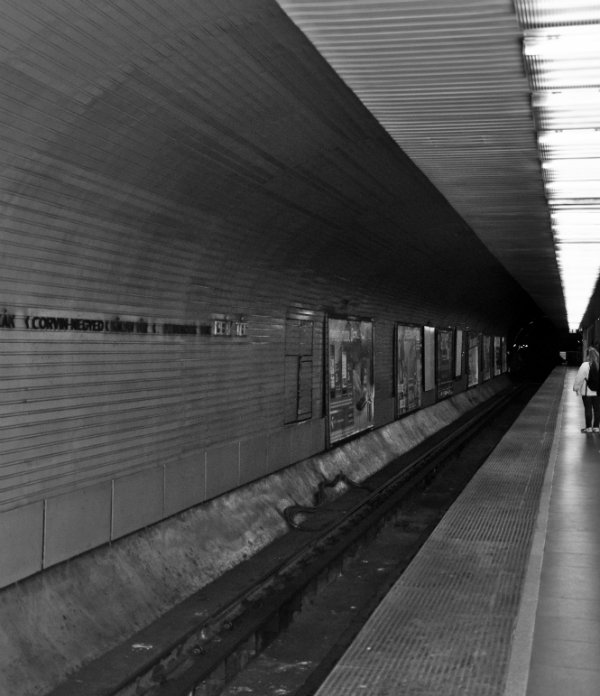 The Metro system in Budapest is one of the oldest in the world (second only to London's Metropolitan Line) and there are excellent tram and bus systems that are easy and cheap to use. The best way to make the most of public transport is to buy a pass for HUF 1,650, which allows you to use all public transport for 24 hours. Take a look at all ticket options and prices here.
When I visited, these passes could only be bought from the ticket office rather than the machines in Metro stations but it was well worth the tiny bit of effort, especially to venture a little further than the centre of Budapest. If you're just planning on staying in the city though, it's pretty easy to just walk everywhere.
4. Get ruined
If you've done any research on visiting Budapest you'll have heard of ruin pubs, but what are they? Basically, they are ruined and abandoned buildings (usually found in the Jewish quarter which was all but destroyed during World War II) that have been converted into huge, sprawling, eclectic bars that are popular with locals and tourists alike.
When I was there I visited Szimpla Kert, Budapest's original ruin pub, and apparently voted third best bar in the world by Lonely Planet in 2012.
Walking into the bar is a little like stepping into Dexter Morgan's kill room crossed with Mugatu's runway; it's mismatched, grungy, huge and cool. Drinks are cheap (although the quality is questionable, especially after the bartender tried to sell us a 'full' bottle of wine by pouring the leftovers of one into another), food is actually decent and the vibe is second to none.
5. Discover the differences between Buda and Pest
Budapest used to be two separate cities, divided by the Danube River. Although they are now one city, they still have very different characters; Pest is much more modern, sprawling and eclectic.
Buda, set on the top of a rocky hill, is traditional and quaint, with the old being valued far more than the new. Make sure you take the time to explore both sides of the river, because they are equally incredible.
6. Bathe. Publicly.
No visit to Budapest is complete without a trip to one of its famed public baths, or spas, of which there are 15. The most famous are Gellert and Széchenyi Thermal Bath, the first of its kind in Pest.
Bathing is an experience rather than an activity, with first-timers easily left perplexed and confused, but don't worry too much; eventually you'll find your way and be rewarded with warm waters and stunning surroundings.
Don't miss my complete guide to the baths of Budapest.
7. Come Hungary (sorry, I couldn't resist)
Hungarian food is delicious, and anyone who tells you otherwise obviously has no taste for simple and hearty fare. Stews and meat feature heavily on the menu, as well as potatoes in most of its forms, especially dumplings (similar to the Italian gnocchi).
I ate like a king, and at very little cost, indulging in cakes and pastries, more sausages doused in mustard than I thought was humanly possible, and plenty of pork. It was a meat fest, so vegetarians might struggle, although honestly I could live off those dumplings forever.
Check out Kiskakukk for an exceptional meal, and for more recommendations, read my guide to the best food in Budapest.
8. Sample the local tipple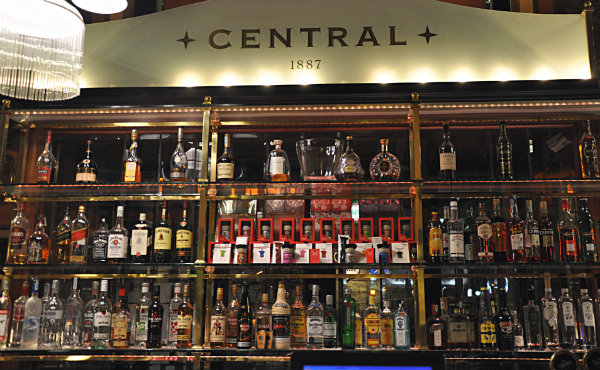 Hungary, perhaps surprisingly, has a thriving wine industry that is beginning to make its mark around the world. One of the more famous varieties is Tokaji, a dessert wine, but with a bit of a difference.
Instead of being syrupy and viscous, Tokaji is a bright, light wine, with the sweetness of apples or pears. If you prefer harder liquor, check out Palinka, a fruit brandy that is offered in several inventive flavours.
For sweet tooths like myself, try the pear flavour. If you can handle something a little less sugar-coated, opt for sour cherry.
9. Take in the views
From the hilltop of Buda, the scene across the Danube is breathtaking. One of the most prominent buildings is the houses of parliament, inspired in part by the Palace of Westminster in London.
The chain bridge is, of course, one of the most famous sights of Budapest but when you're in Buda, take a moment to admire your surroundings there – from the quaint funicular to the spires of Fisherman's Bastion and the brightly coloured tiles of Matthias church.
10. Dine like a butcher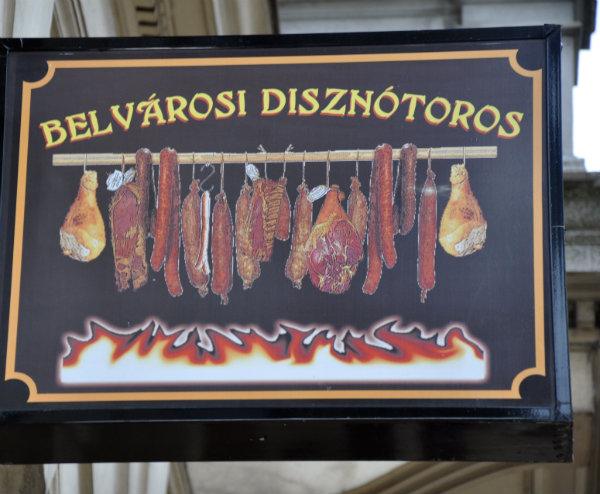 Butcher's stores in Budapest aren't just for buying your weekly meat ration; they are a dining experience too. Sausage, pork knuckle, duck and blood sausage are served with saeurkraut, chips and, of course, mustard.
Dining is standing-only, at one of a number of small benches, where either breakfast or lunch can be enjoyed. Try Belvárosi Disznótoros for one of the city's most famous in-butcher dining experiences.
Have you visited Budapest? What else would you add to this list?
Pin this for later: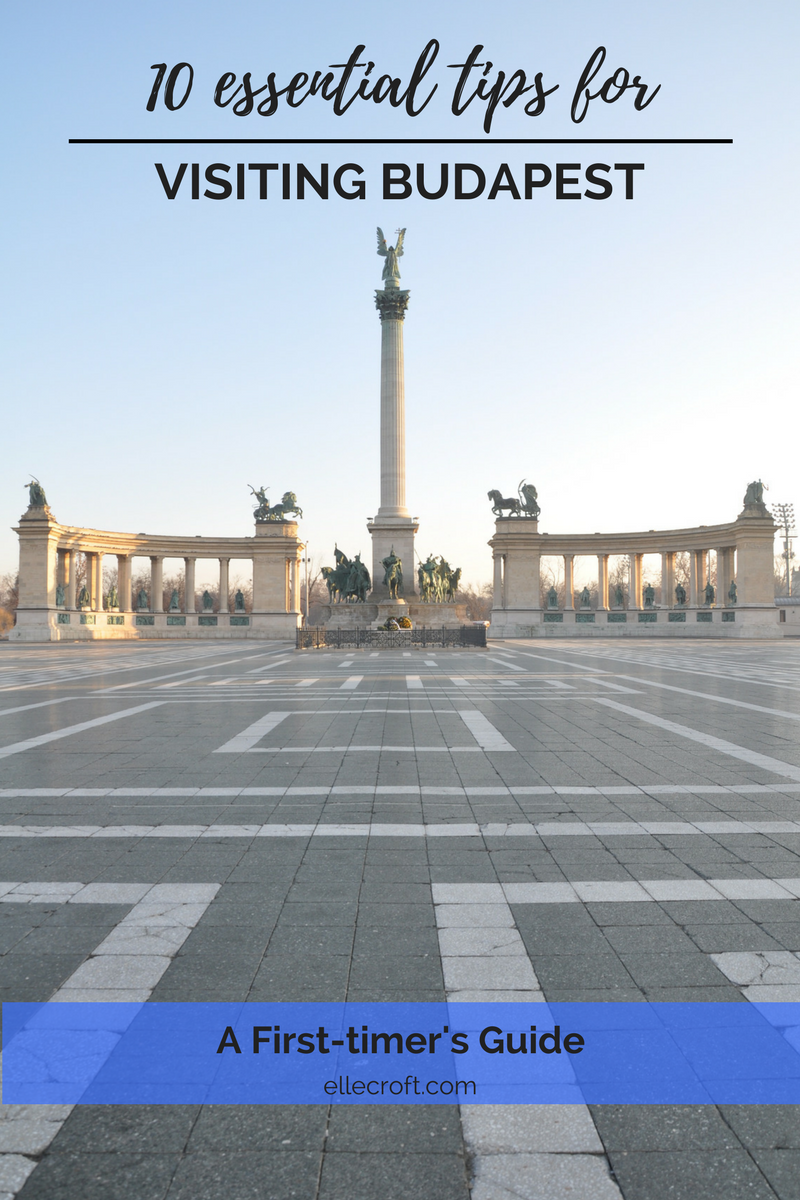 Want to see more posts like this?
Follow me on:
Follow