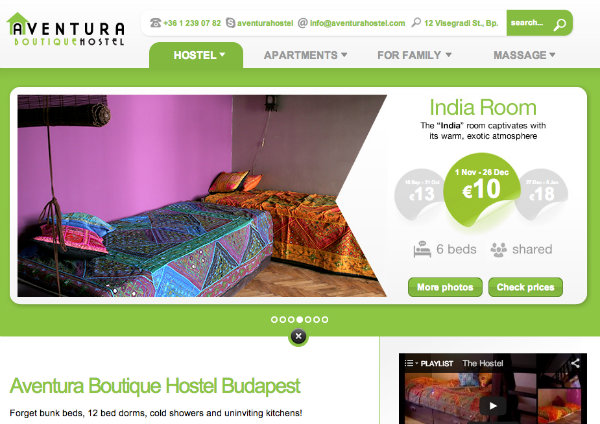 Many years ago when I was a backpacker, I was more concerned with the price of my accommodation than the facilities or level of comfort it offered. Since then, my travel priorities have evolved and these days my holiday time is too precious for me to stay somewhere uncomfortable or out of the way. For this reason, I have avoided hostels for some time now, until I recently experienced the phenomenon known as luxury hostels. Based on travel blogger Kash's recommendation in his Luxury Hostels of Europe Guide, I stayed at Gallery Hostel in Porto and was blown away by the funky, friendly, comfortable property. "Perhaps I can do this hostel thing after all" I thought, and when some friends and I booked a long weekend to Budapest, I consulted Kash's guide again and found Aventura Hostel, which lured me in with words like 'hip', 'award-winning', 'design' and other such promising adjectives. Their website impressed me, and they even offered in-room massages. I was sold. I booked for the four of us and looked forward to another weekend of being pleasantly surprised by this new breed of non-backpacker hostels.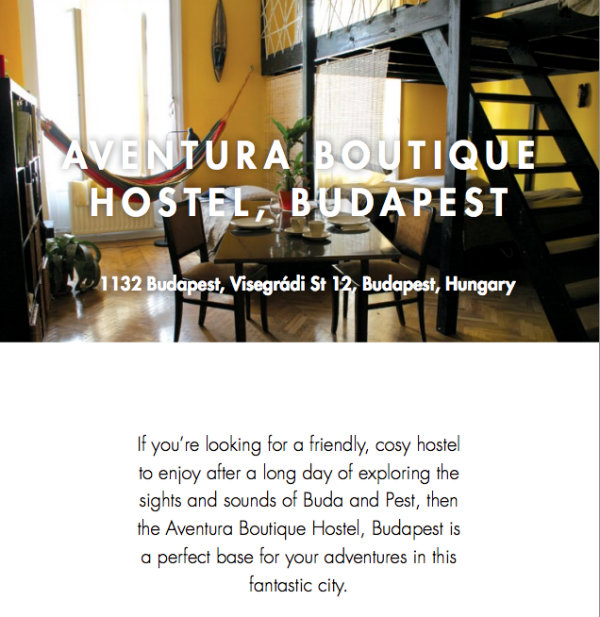 Excerpt from the Luxury Hostels of Europe Guide
Aventura is categorically not a luxury hostel. I do realize that luxury is subjective, meaning different things for different people but for me luxury means comfort, style and service, and Aventura ticked none of these boxes. The staff were disinterested, there was no sign of the promised 'design' features and I experienced two very uncomfortable nights' sleep.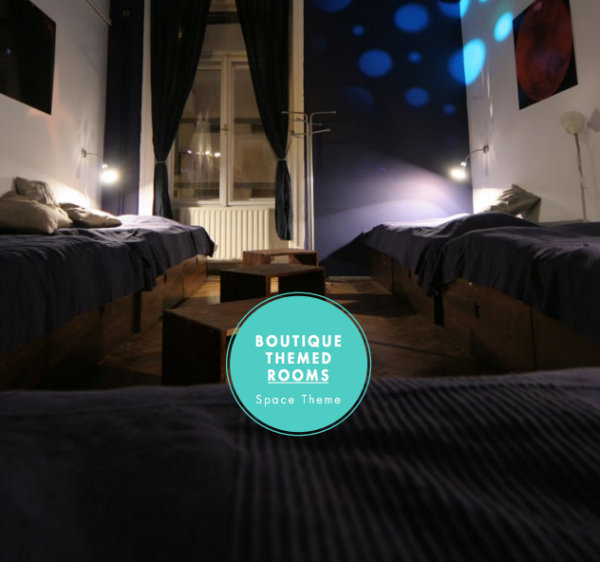 Allow me to set the scene for you: arriving by taxi on Friday evening, we rang the well-marked doorbell and were let into what appeared to be a local apartment building. This seemed like a promising beginning, as we figured that staying in an apartment would be an authentic, local experience. We lugged our small cases up the stairs and were let into the hostel's reception room, a cramped and shabby space whose walls were covered in various sightseeing flyers. I was skeptical but tried not to judge Aventura on the first impression. We confirmed our booking for four but the reception staff seemed surprised. "Oh, we only had a booking for three, but there is room." Admittedly, I had changed the booking a couple of times but I had clearly confirmed our four person booking just the day before our arrivals.
We were taken to our room, with a vague wave towards the toilets and showers and were left to our own devices, with no information about the towels and lockers that the website had promised. A couple of trips back to the reception desk later, we were in our 'Space Room', named as such, I assume, for its navy blue ceiling and tacky UFO-like ceiling lamp. It's quite possible that these details are the 'design' part of the hostel that they boast of.
After lining up to use the sole female toilet in the hostel, we left for dinner only to return for a horribly sleepless night consisting of an overheated room, noise coming from every direction and light streaming through the large pane of glass that separated our room from the main common area. Bleary eyed the next morning, we traipsed through the communal kitchen to take a barely private shower (I will concede that the water was hot and the pressure was good) and traipsed back through the kitchen, past the 'loft room' which is a rickety wooden platform above the hallway, easily mistaken for a storage space.
The one and only redeeming quality of this hostel is the price. At 11 Euro per person per night, it's definitely a bargain, but it truly is a standard backpacker's hostel with no business dabbling with words such as 'design' or 'luxury'. Devastatingly, if the four of us had combined our 11 Euro per night we could have got this amazing apartment on Airbnb, which would have been leaps and bounds better (and cheaper).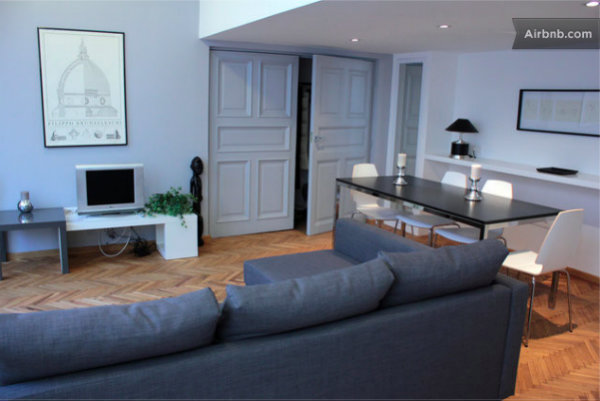 I'm not sure what the lesson for me is here. All of the reviews online pointed to this being a great little hostel, and a blogger I admire thought it was good enough to include in a luxury hostel guide. Perhaps I am just too high maintenance for hostels, or perhaps it was just a case of bad luck for me. Whatever the case, if you ever find yourself in the wonderful city of Budapest and you like comfortable accommodation, you should probably make Airbnb your first port of call.
Want to see more posts like this?
Follow me on:
Follow