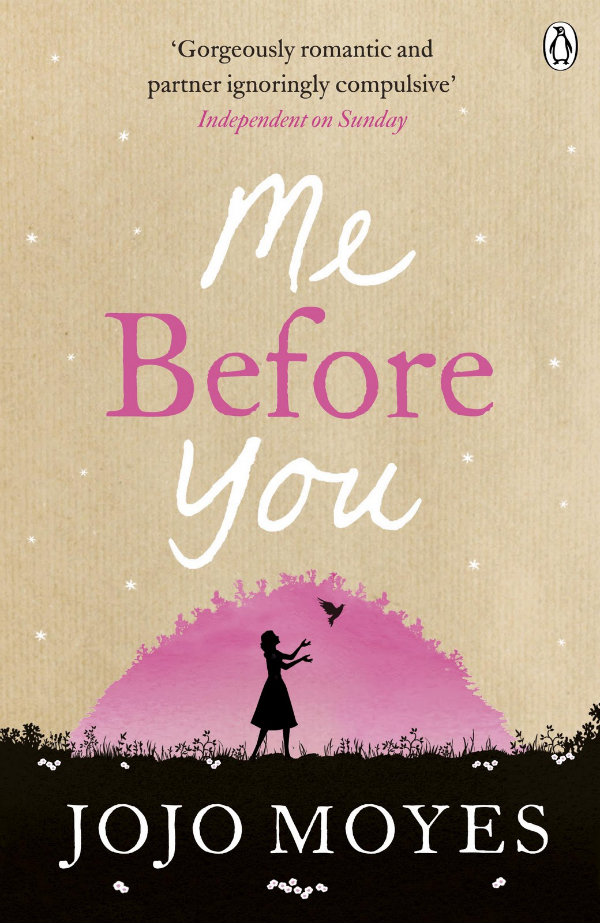 Well, Christmas has now come and gone (sob) but there are still a few days of rest between now and the new year, which makes this the perfect opportunity to get a head start on that new year's resolution to read more. Me Before You was recommended to me by a friend whose taste in books I generally trust. Nevertheless, every time I attempted to buy it I was put off by the chick-lit cover and sappy sounding blurb, and never got as far as actually reading it.
It wasn't until I was given a paper copy of Jojo Moyes' book that I gave it a chance. Admittedly I struggled through the first quarter or so, due to the fact that I was so scared of it being vapid Marian Keyes fluff (don't get me wrong, Marian Keyes is fine, but it's just not for me) and therefore resisted delving completely into the story. The main character, the colourful and stubborn Lou, was a little too clichéd and predictable for my liking and I was cynical about the way she had been written, but as the story progressed and more was revealed about Lou I was surprised to find myself warming to her.
The basic premise is that Lou, a young woman whose life is dictated by safety and routine, loses her job at a tourist-filled cafe in a small English town only to stumble into a new role as a sort of caretaker for recently paralysed Will. Of course, it's apparent from the beginning that her quirky personality will break through Will's stony exterior and change both of their lives forever (*rolls eyes*), but despite my (very) harshly cynical predictions I found myself being pleasantly surprised by the characters, the story and the brave ending.
Nothing is more appealing to me in a novel than a story that makes me think beyond turning the final page; if I forget the book immediately it just wasn't worth reading. Me Before You was on my mind for days after finishing it which, once again, surprised me given how I felt before I even began the first page. Jojo Moyes tackles a sensitive and controversial issue with grace and delicacy without skirting around it completely, and the result is believable, three-dimensional characters and an unpredictable, thought-provoking ending.
Me Before You is yet another example of a book that should not be judged by its cover (and in this case also its blurb and initial portrayal of the main characters) and is, as the cover predicts, 'partner ignoringly compulsive'. I should warn you, this is a tear-jerker of a book, but it's definitely worth picking up and would make the perfect companion to your next holiday.
What are you reading now? Do you have any recommendations for me?
Want to see more posts like this?
Follow me on:
Follow