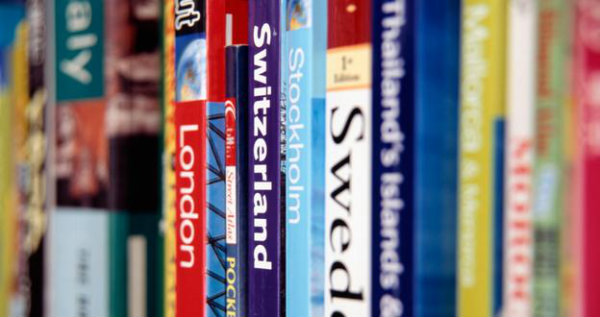 source: bbc.com
I've read a number of articles recently which state that guidebooks are a thing of the past. I take a look at the bookshelf of anyone I know, however, whether they are a digital native or a technophobe and there's at least one weather-beaten travel guidebook wedged between other tomes that undoubtedly reveal parts of their personality. My own opinion is that guidebooks are not only well and truly alive and kicking, but they are better than they ever have been. If you're not sure whether to buy a guidebook or not, or which one to choose, here's a guide to travel guidebooks.
The evolution of guidebooks:
The reason why I believe that guidebooks have come such a long way in the past few decades is because we now have so much choice. Back in the day there were only a few options available, and each of these would have to cater to every type of traveller. One Lonely Planet guide had to instruct and inspire all travellers at once, from luxury seekers to budget-strapped backpackers and everyone between. This meant that approximately 90% of every guidebook was totally irrelevant to an individual. These days though, there are guidebooks out there for every kind of niche traveller. There are backpacker guides, guides for travelling with children, culinary guides and even the irresponsible '101 Places to Get F*cked Up Before You Die' (don't even get me started on this one; we'll save that particular rant for its own post). The point is, no matter who you are or how you like to travel you no longer have to put up with 'one size fits all' guides – there is a guidebook out there that will suit you.
Benefits of a guidebook:
It's easy to believe that guidebooks are written by someone behind a desk who simply Googles facts about a destination or crowdsources recommendations. The truth is, a guidebook author immerses themselves into their chosen destination for months, or sometimes even years at a time so that you don't have to. A guidebook offers inside information from the perspective of a foreigner, which means they can lead you to the best spots that offer a taste of the local culture too. Travel guidebooks can be trusted, as they have been edited and checked by a team of publishing professionals. As a blogger myself I know that this rigorous process isn't applied to most online publishing, which doesn't mean web reviews can't be trusted, but they shouldn't be taken as gospel.
These points aside, one of my favourite things about a physical guidebook is that they can be written in; you can circle places you think you'll like, add notes when you receive personal recommendations and scrawl directions on maps. Old school sometimes still wins out.
How to choose a guidebook: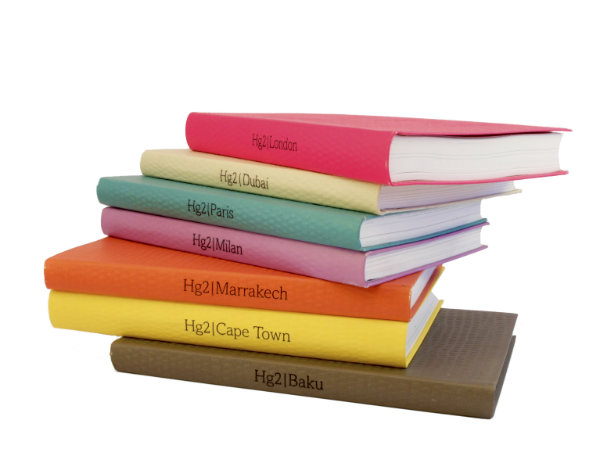 magazine.hg2.com
Firstly, you need to decide whether you want a real, printed, paper-and-ink guidebook or if you'd prefer to go digital. Many guidebooks are available in both formats, and both have benefits. If you're travelling to a number of destinations in one trip, digital guides will save you from toting kilograms of paper around, but if you're just visiting a single city you may prefer (as I do) a book you can scribble on. Once you know this, it's time to choose your guide. Work out what category of traveller you fit into: solo, family, backpacker, luxury etc. A quick search for that category and your destination (e.g. 'family guide to Thailand') should result in a number of guides to choose from. If not, just search 'guide to Thailand' (for example) and see what options are available that are most suitable for you. There's a bit of trial and error involved here, and it might take you a few attempts before you find a guidebook that you truly love and trust, but once you find one, you'll want to stick to it as it'll make your travels so much easier.
My favourites:
As I mentioned, finding the right guidebook is a process of trial and error. I learned this the hard way after buying a Luxe Guide to Florence, which I expected would be a stylish and inspiring guide to the city. I was so wrong, which I discovered upon receiving the 'book' which was really just a small concertina card filled with microscopic text and no discernible categories or help. I hated it as soon as it came through the front door, and I didn't use it at all. By contrast, I have tried the Hedonist's Guides on a couple of trips (Tallinn and Marrakech) and they are yet to disappoint. I swear by the HG2 guides, both the online and physical versions, and whenever I can I'll prepare for a trip by buying one of these stylish guides and scribbling my notes all over it. That's not to say that the HG2 is perfect for everyone; it's just the one that I've found is best for me.
And that's the beauty of travel guides; they're as personal to each traveller as the experiences we each have at our destinations.
Guidebooks aren't dead. Do you agree?
Want to see more posts like this?
Follow me on:
Follow