Most people, if asked, will probably have some kind of bucket list, whether written in pen and ink or maintained mentally. I'm not sure when that phrase first became so popular, but these days everyone has one; a catalogue of things they want to see, do or experience before they die. I have my own, from the rather vain perfect the art of liquid eyeliner to more substantial goals such as get a book published and visit 40 countries before my 30th birthday, but aside from my 'regular' version, I also have a stylish travel bucket list. This features a selection of destinations around the world that I'd love to visit for the sake of their style or fashion. Some are obvious, others a little less so. Many are within my reach and a few are unlikely to ever be achieved in my lifetime but they are all on the list for the same reason. Here are just a few of the most stylish destinations around the world:
Hoi An, Vietnam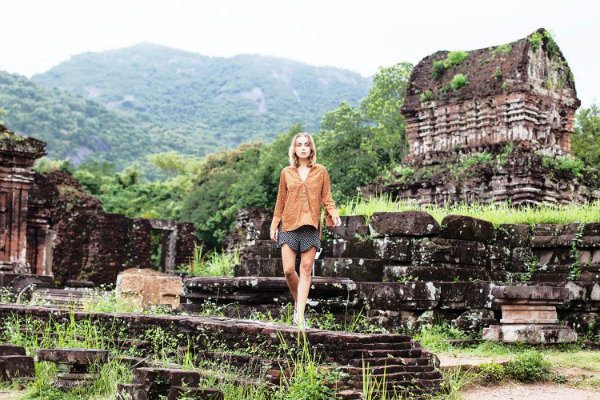 image source: theglamourai.com
OK, granted, Kelly Framel makes anything and everything look cool. This woman oozes style, and reading about her recent trip to Vietnam and other areas of Asia instantly caused a serious bout of itchy feet, whereby I longed to venture to the bustling, exotic streets of some of Asia's finest cities to explore the markets and local handicrafts. But amongst her gorgeous travel tales, Hoi An captured my attention more than the other destinations. This Vietnamese city was where Kelly had a number of incredibly chic outfits (including the one above) custom-made for her by some of the skilled tailors that the city is known for. I'd love to visit this city (and the rest of Vietnam) and in between delicious meals and plenty of sightseeing, I'd arrange for the creation of stylish, bespoke ensembles to add to my wardrobe. Sounds like a dream, doesn't it?
Coco Chanel's Apartment, Paris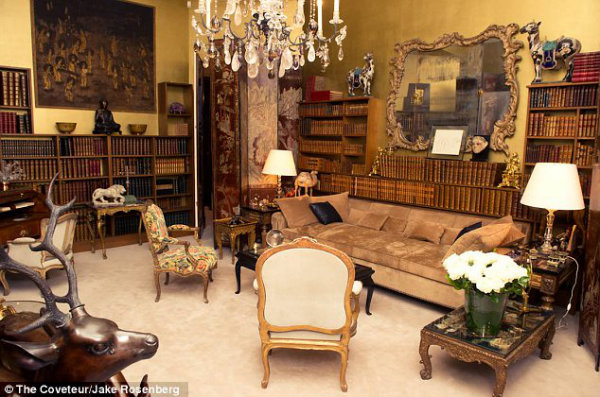 image source: thecoveteur.com
For fashion lovers around the world, Paris is something of a Mecca, where style seekers can roam brand-laden streets, coveting treasures behind pristine storefronts. Countless fashion icons have worked in, or been inspired by Paris, but probably none greater than Coco Chanel, who was a pioneer of fashion as we know it today. Chanel famously resided in the Ritz hotel, but she owned an apartment that she used for working and entertaining guests. Her apartment at 31 Rue Cambon has been preserved in exactly the same condition as when the designer left it, but its doors are only opened to the brand's most important and influential customers. It rests above the brand's original boutique, which opened its doors in 1910 and is still open to the public today…but wouldn't it be nice to be permitted to peek at the top of Chanel's infamous staircase?
For those of us not lucky enough to receive an invite into Chanel's apartment, there are plenty of other places in Paris where one can pay homage to the iconic designer. Read about them here.
Harajuku, Japan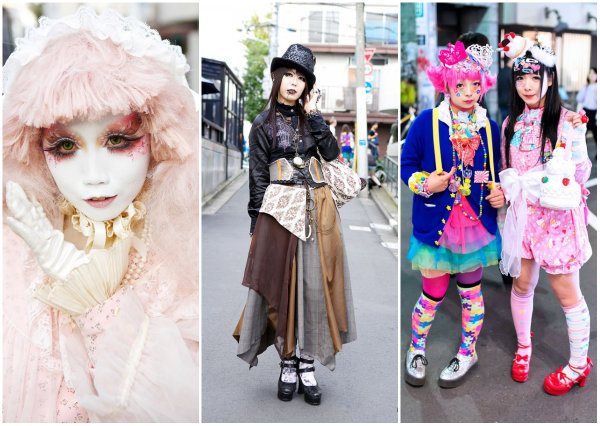 image source: tokyofashion.com
Tokyo is an insanely hip city. Just a few minutes on the metro system will take you from traditional geishas shuffling through the leafy streets of Asakusa to the throng of eclectic pedestrians surging across the Shibuya intersection. It's a city of contrasts and of experimentation, where fashion truly is an expression of self rather than a uniform that one must wear to be cool. Harajuku, a district of Tokyo, is known for the wild and intricate outfits that are paraded each week by the city's youth. Their style, although not to my personal taste, is inspiring to say the least. I love the Harajuku girls' sense of fun and adventure in the way they dress themselves and I believe we could all learn a thing or two from that kind of carefree attitude. There are countless cultures and subcultures to wrap your head around when it comes to Japanese fashion, so if you're lucky enough to be travelling to Tokyo soon, do some research first.
Milan Fashion Week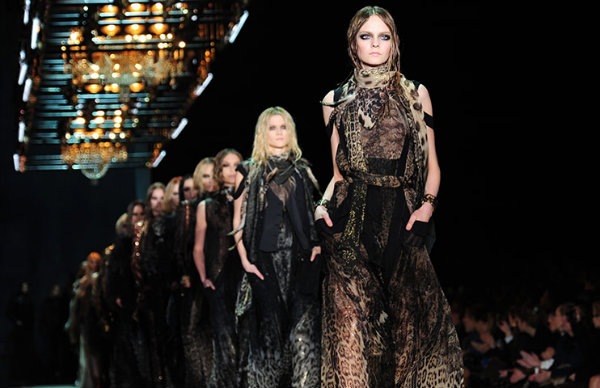 image source: theguardian.com
I have been lucky enough to attend a fashion show at London Fashion Week, and I absolutely loved it. I had goosebumps the entire time and was completely captivated, both by the people attending and what was taking place on the runway. The experience made me greedy though, as I'm now desperate to attend Paris, New York and Milan and see what their equivalent fashion weeks have to offer. If I was to pick just one, however, it would be Milan. After travelling to Florence last year and exploring the fashionable side of the city it became clear to me that the craftsmanship behind Italian fashion is second to none. They are masters of their art, and the detail they work into every stitch of every garment truly shows. Milan Fashion Week would be a fashion education, and an experience I'd never forget.
India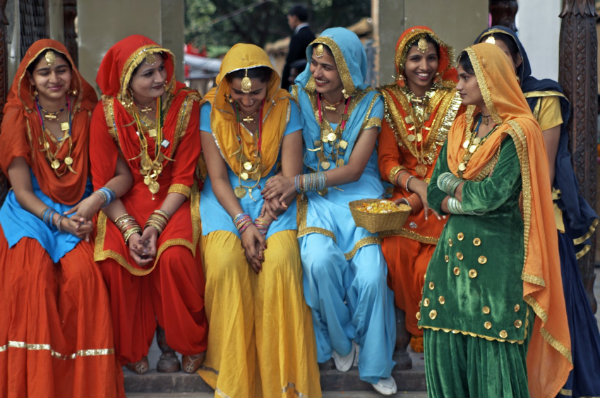 image source: unknown
Admittedly, India isn't a country I know much about and it's not somewhere I was ever intent on visiting until recently.  All of a sudden I am hearing more and more people extol the wonders of India and my curiosity has been piqued. One of the things that draws me to this country is the vibrance of traditional womens' clothing. Streaks of colour as bright and varied as the country's famous Holi festival, and delicate, intricate layers of jewellery adorn the women of India, and the result is simply stunning. I would love to visit this country to learn more about a destination I've been ignorant about for so long, eat incredible food and be educated by the ladies of the country on the art of dressing vibrantly.
Do you have a stylish travel bucket list? What would you add to mine?
Want to see more posts like this?
Follow me on:
Follow