For some time now Brendan and I have had a pretty epic trip on our horizon but, due to my new goal to stop living for the next trip, I've been trying not to obsess about it. However, now that our flight is less than three weeks away I feel like it's OK for me to get a little bit excited. Sure, I have a trip planned to Paris next weekend and I can't wait to explore one of my favourite cities (rest assured I will be writing volumes about it) but a two-and-a-half week trip around California and beyond is taking up a little more of my brainpower right now.
So here's the thing. I need your help. I'm busy (new job, visiting family, new housemates) and haven't had time to research the way I usually do, so I'm looking for tips, recommendations and ideas for our stops along the way as we travel here, there and everywhere in the Golden State. If you have any hot tips for the places we'll be visiting, please let me know in the comments. Here's where we're off to:
Disneyland, Anaheim:
Disneyland on New Year's Eve 2008
This will be my third visit to the happiest place on earth (Brendan's fourth) and we are so excited to be going back again. You're never, ever too old for Disney and I'll be writing about how much fun can be had even without kids around. My favourite rides are Tower of Terror and California Screamin' but I also can't wait to try the new Radiator Springs rides and, you know, get all fangirl about meeting Ariel.
Las Vegas, Nevada:
Sin City was one of the destinations that made it onto my '5 places I need to give a second chance' list. When I visited for the first time I was backpacking on a super tight budget and with no time to really explore. This time, although we only have a couple of days there we've planned some pretty exciting things (did someone say Britney?!) and I'll be exploring the vintage side of the city which I think may change my mind about this destination.
Mammoth Lakes, California:
After dipping out of California we'll be flying back in for the rest of our holiday, but we'll be starting with an activity not often associated with this sunny state: skiing! Having only ever snowboarded before, which never worked out all that well for me, I'm going to be trying skiing for the very first time. Wish me luck…
It'll also be Brendan's 30th birthday while we're there which is kind of a big deal. Celebrations will be had!
San Francisco, California:
I adore San Francisco but I've never spent more than 24 hours there, and that simply isn't long enough. We don't have too much planned in this city yet but we are going to try to get to Alcatraz and cycle across Golden Gate bridge to Sausalito. We are also going to eat and drink our way around the City by the Bay, which is basically my favourite thing to do when travelling. Recommendations welcome.
Sonoma, California:
We were really unsure about whether to visit Napa or Sonoma, but in the end we just had to pick one and so we went with Sonoma. We'll be visiting some wineries, maybe grabbing some bikes and cycling around the region, and definitely relaxing for a couple of days with a glass of wine in hand.
Lake Tahoe, California: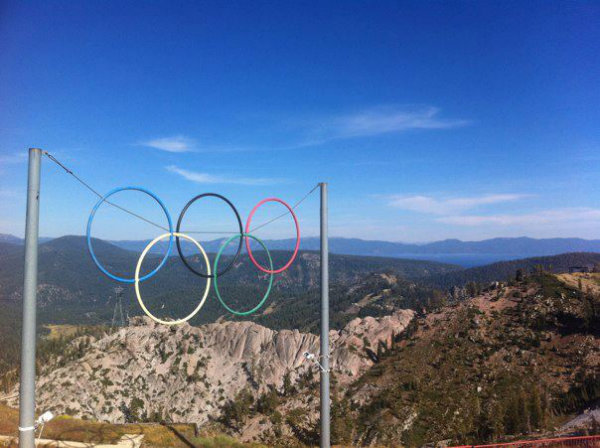 This will be my first time here but it's Brendan's favourite spot in California. We'll be doing a little more skiing (hopefully I'll be coordinated enough by this point to get down the slopes without tantrums) in Heavenly, Squaw Valley and Northstar. They've just had a bunch of snow in the past few days, so we're doing a snow dance in the hope that there'll be a load of powder when we arrive!
Let me know if you have any recommendations – I'll be most grateful!
Want to see more posts like this?
Follow me on:
Follow