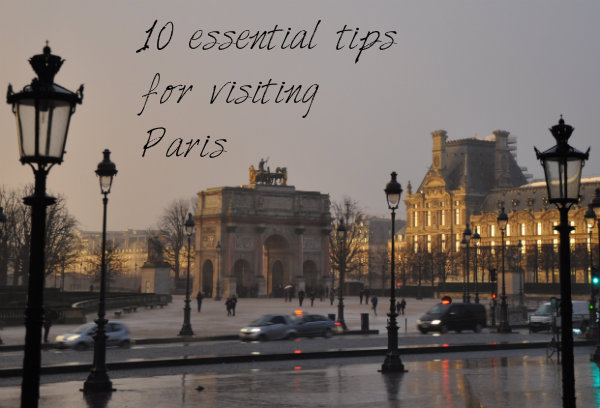 It's no secret: j'adore Paris. But I have heard of people, mystical people, who don't like Paris. It takes my breath away that this could even happen, and I hope that those people will one day give the City of Lights a second chance because it truly is the most enchanting, bewitching, addictive city in the world. But if this is your first time to Paris, I have ten tips for you that I hope will ensure that you fall into the same category as me: the 'we heart Paris' category. Here are my ten essential tips for visiting Paris:
1. Not all croissants are created equal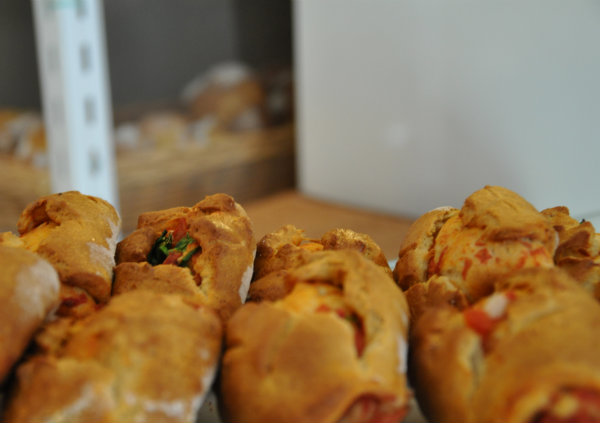 There's truly nothing more Parisian than waking up, strolling down a cobbled street and stopping into a quaint cafe for a croissant and coffee. And yet sadly, you simply cannot visit just any streetside cafe and expect that you'll have a buttery, flaky, delicious pastry straight from the oven. There are as many bad patisseries as there are good, so do some research online to find somewhere close to where you are staying to ensure you get the best possible croissant. Trust me, a good croissant is worth waiting for…!
2. Wear comfortable shoes
The best way to see Paris – or most new cities for that matter – is to walk. And walk. The River Seine is stunning, and worth strolling along, but the distances between sights is far enough that you'll have pretty sore feet if you're trying to glam it up in heels. Unless you can afford to catch cabs from Eiffel Tower to the Arc de Triomphe to the Champs-Élysées to the Louvre, you'll wanna treat your feet right by donning comfortable (but of course, still cute) flats.
3. Know the benefits of the Eurostar versus flying into Paris
Getting to and from Paris is only a portion of your total visit, but it really can set the tone for your entire stay. There are pros and cons of both flying and travelling by Eurostar – read all about them here to help you make the right choice.
4. Buy a carnet of Metro tickets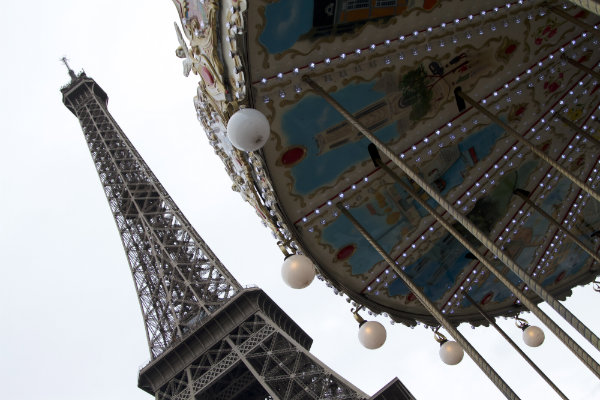 The Metro in Paris is a great way to get around. I wouldn't recommend using it to get everywhere or you'll miss out on some beautiful scenery, but if you're travelling from one side of Paris to the other, you'd be walking all day without a little help from public transport. Instead of buying individual Metro tickets, buy a carnet, or book, of 10. This costs just €13.70 (as opposed to €1.70 per individual ticket) so it's much better value. If there are two of you, you can share the carnet if you don't think you'll take 10 trips each.
5. Look out for street art
Paris may be beautiful and romantic, but it's also gritty and cool. There is some amazing street art if you just take a moment to look up. One of the most famous street artists to come out of Paris is Invader, whose mosaic space invaders can be seen on street corners around Paris, but it doesn't stop there – plenty of other artists, whose names I don't even know, have adorned buildings and signs around the City of Lights to turn it into a giant, outdoor, public gallery.
6. Take the stairs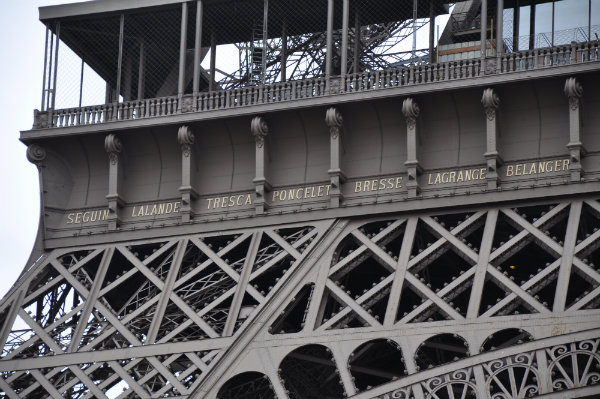 If you're visiting the Eiffel Tower – and you must visit the Eiffel Tower, I don't care how many people tell you it's a tourist trap – you don't have to queue for hours to take a trip to the top. If you're fit enough (and have the energy), climb to the second floor and get the lift the rest of the way. You'll only have to line up for about half the time as all the people getting the lift the whole way up, and you'll be able to burn some calories to make room for…
7. Stop for hot chocolate
This is not a hot chocolate, it is THE hot chocolate. I challenge you to find a better one, anywhere in the world (and if you do, please let me know so I can go get one). Angelina is the place; it's now a chain and all of their locations serve this killer hot chocolate, but there's no point going to any one other than the original, on Rue de Rivoli, which was frequented by the likes of Coco Chanel back in its heyday. Come here to people-watch and leave feeling like you could be sick, in a really satisfying sort of way. As you're so close to the Louvre here, head on down to the famous gallery, and remember to:
8. Linger at the Louvre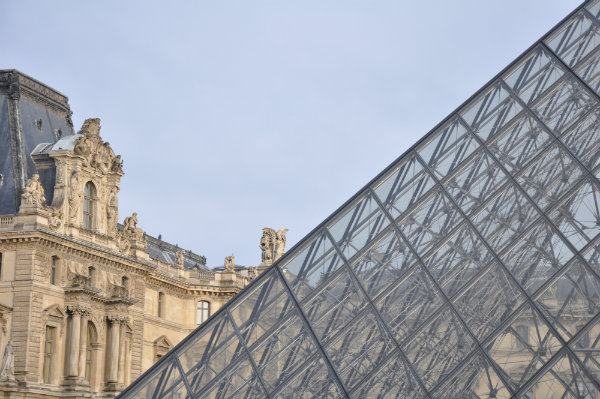 Many people say that the Mona Lisa is underwhelming and a total tourist trap, and although I disagree, I do think that if you go to the Louvre and just swing past Da Vinci's most famous painting for a photo amongst the crowds, you're missing an overwhelming amount of breathtaking art. Just metres from the Mona Lisa is a wall full of other Da Vincis that no one else bothers to even look at, and the entire museum is jam packed with history and art that's impressive even for someone non-arty like myself. Spend a few hours wandering the galleries, especially the Napoleon III Apartments in the Richelieu wing. It's one of the best hidden gems in Paris.
9. Beware of scammers
One of the very few negative things about a visit to Paris is the number of people who try to hassle you for money around the most famous sights. Their ways are clever; some might pretend to be showing you a bracelet, others asking you to sign a petition, still more pretending to be deaf & mute to get your sympathy, but they have one thing in common: they are after your money. Keep your wits about you, don't get aggravated or flustered, and a polite but firm 'no' should be enough for them to get the idea and move along.
10. Consider an apartment
Accommodation in Paris can be outrageously expensive. Hotel rooms can set you back hundreds of Euros a night for a nice one, or close to 100 Euros for something pretty basic (to put it nicely). My tip is to take a look at Airbnb, especially if there's a group of you travelling to Paris. There are loads of properties for rent in the city (like this one I stayed at recently); many of them a fraction of the cost of a hotel. And you can then stock up on bread and croissants and do breakfast in bed, which is always a great start to a day of sightseeing in the greatest city in the world.
Have you  been to Paris? What are your top tips for the City of Lights?
Want to see more posts like this?
Follow me on:
Follow