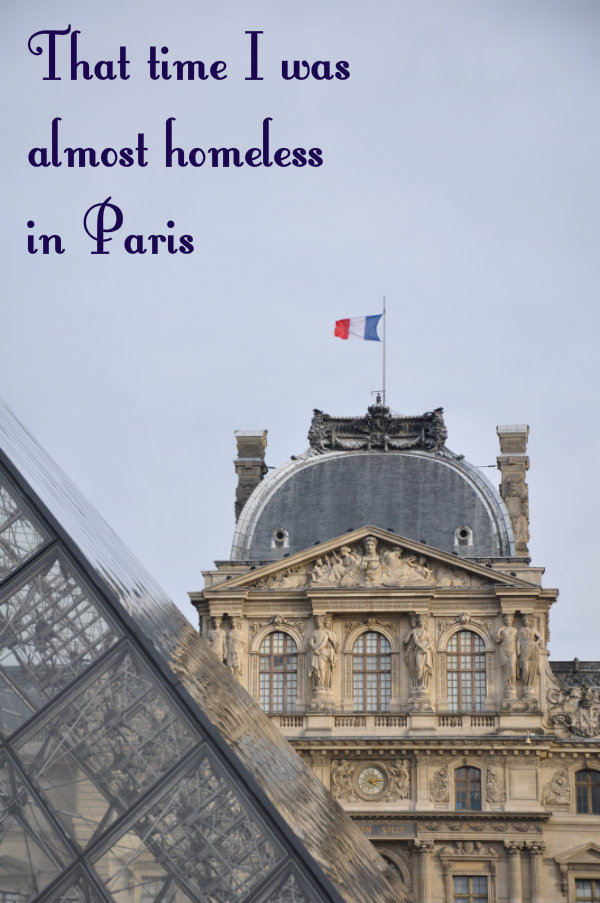 I like to think of myself as a fairly relaxed traveller, but when I found myself less than two days away from a weekend in Paris with no accommodation for five adults, my mood was close to sheer panic. I was not without a place to stay due to being disorganised or naïve as to the difficulty of finding a place for such a party in the City of Lights; it was because my Airbnb host went AWOL and simply wouldn't respond to my emails, texts or Airbnb messages. When I booked the small but charming apartment in one of Paris' up-and-coming areas a few months ago, I congratulated myself on finding a place for Brendan and I, my sister and her husband, and my Dad to stay on a budget.
It looked great and had pages of glowing reviews, so I was confident in my choice and thought nothing more of it.
Sometime at the beginning of the year I thought I'd get in touch with the host just to make sure everything was ok, and to confirm our check in time. I had no response to my email but I didn't see any cause for concern at that stage. A few weeks before my trip I tried again. Still nothing, and by now I was feeling a nagging sense of worry. A week before my booking was due to commence, I had still heard nothing, and was having visions of arriving in Paris with no place to stay and having to fork out hundreds of Euros for whatever hotel had availability. After numerous attempts at contact with no response, I decided to get in touch with Airbnb. Their website showed no sign of contact details but there was a form I could fill in, which I did, with crossed fingers that it would be read by a real person before I was due to travel to Paris.
To my surprise, I received an email from an Airbnb customer service representative almost immediately, assuring me that he would try to contact the host on my behalf.
I replied with a grateful but slightly terse email explaining how stressed I was about arriving in Paris with no accommodation and again he replied within minutes, calmly reassuring me that he would not let me find myself in that situation. After another day of no contact from the host, Lance let me know that if he hadn't heard back from them on Wednesday, I could cancel the booking and find a new one, and he also let me know that he was going on vacation and I would have to call their emergency number, which I did on Wednesday morning. I spoke to a nice lady named Rebecca, who informed me I had to wait another 24 hours, taking me to Thursday at 1pm. I was flying out on Friday at 12:45. I expressed my frustration and Rebecca, like Lance, was polite and calm, and extremely prompt with her responses, which helped me to stay calm in spite of the circumstances.
On Thursday morning I began looking for new possibilities on Airbnb (if this booking fell through they would credit me, which meant another Airbnb booking was the most financially savvy option) and found a property I liked in the Montmartre area of Paris. I enquired about its availability and suitability for our group and within a few minutes the host had messaged me back letting me know that it was both available and suitable. I felt a rush of relief, and when 1pm rolled around, I emailed Rebecca who immediately cancelled my reservation and credited my account. By Thursday evening I had a new place booked and on Friday we arrived, collected the keys and were settled into a beautiful design apartment just moments from the Sacre Couer.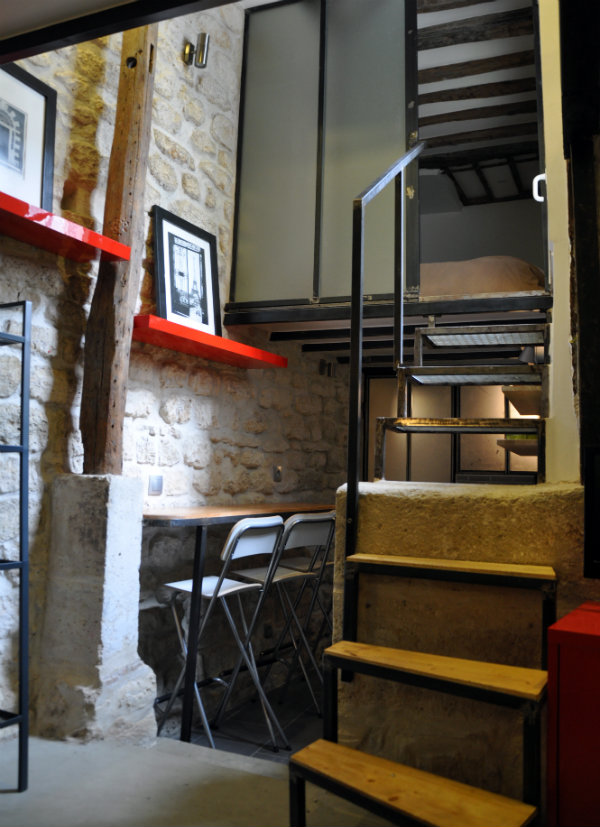 Why have I written about all of this? Because I learned several lessons from the experience and I want to pass on this newfound wisdom to you. Here's my advice:
The host response rate on Airbnb? That matters!
I had always thought that hosts with low response rates just took like, a week to reply to emails. Never did I imagine that they would neglect to reply altogether. In the past, I have always booked on reviews alone, but now I will always, always book with someone who has a high response rate. It's just not worth the stress otherwise.
Who you book with can make all the difference.
Getting immediate assistance to my problem was the difference between me calmly facing a problem, and having a complete nervous breakdown the day before I arrived in one of the world's busiest and most expensive cities. When you book through a website, do you really know what the service will be like? Can you call from abroad without paying a fortune? Can you really trust them to look after you? Which brings me to…
Airbnb is, quite simply, amazing.
I have written about this company in the past because they have always impressed me with their service. The concept of Airbnb is brilliant, the website is beautiful, inspiring and easy to use, the range of properties they offer can suit everyone from the most budget-conscious backpacker to a luxury-lover and their service is, in my opinion, impeccable. After this recent experience I feel more confident than ever booking with Airbnb, knowing that they will look after me even if something goes wrong.
I must take this opportunity to say a massive thanks to Lance and Rebecca for their wonderful, calm reassurance in the face of my impending panic, and a huge thank you to my new host whose great apartment couldn't have been more perfect for our stay. Check it out here, and if you're ever in Paris, please consider booking it – the location is amazing!
Want to see more posts like this?
Follow me on:
Follow