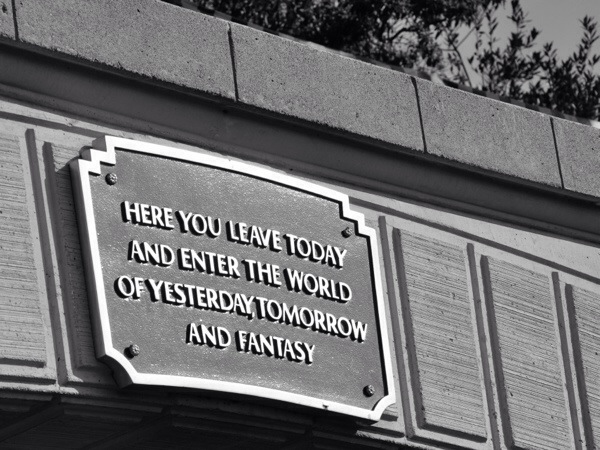 Disneyland isn't just a land, it's a whole world of its own. I've only ever been to the Anaheim parks so I can't speak for Disney in Japan or Florida or Paris, but compared to anywhere else in the world that I've travelled to it's entirely unique. The first time I entered the gates of Disneyland I was overwhelmed by the new language (Fastpasses, Downtown Disney, hidden Mickeys, Tomorrowland) and the new way of life (everyone smiles all of the time), but it doesn't take long to get into the Disney spirit and begin to feel right at home. To help you avoid getting cartoon culture shock, here are my top ten tips for visiting Disneyland Anaheim:
1. Plan your visit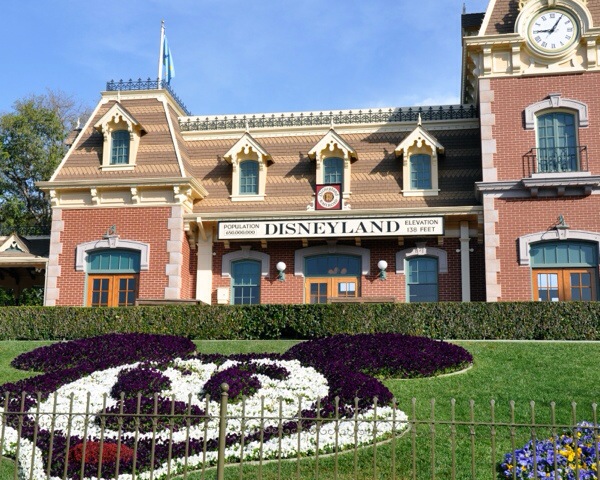 Disneyland Anaheim is actually made up of two parks: the original Disneyland and California Adventure which is also owned by Disney, and which is located opposite Disneyland. Planning your visit in advance is especially important if you don't have long to spend in Anaheim, and it'll also help you to decide which ticket you'd like to buy. If you only have one day, as we did, I recommend getting a one day Park Hopper Pass, which will allow you to experience the highlights of both parks (but be warned: far more time is needed to see everything!)
2. Fastpasses
Fastpasses will be your best friend if you're visiting the Disney Parks for the great rides. Queues for the most popular rides can snake back and forth for up to a couple of hours, so getting a Fastpass will allow you to return to the ride later and join a shorter line, with only a certain number of passes allocated for each time period. You have to pace yourself though; you can only get one Fastpass at a time, so you can't just stock up first thing. Look for signs at the ride entrances to grab your passes and then go enjoy more of Disneyland, smug in the knowledge that others are lining up for a ride you'll breeze onto later.
3. Disneyland vs. California Adventure
Although they are two separate parks, and while they do have some differences, both Disneyland and California Adventure are equally fun and both worth a visit. As I mentioned in my Disneyland for Adults post, California Adventure is a little more geared towards grown-up guests, with more thrill rides, fewer characters wandering around, and even some bars and wineries serving alcohol. Disneyland is as you would expect from the original Disney park, with Minnie, Mickey and the rest of the core Disney characters wandering the park for photo opportunities and lots of gentle rides for the little ones.
4. Show times
Never short of an entertaining moment, Disneyland and California Adventure offer plenty of shows to delight both young and old. Grab a weekly schedule when you arrive and plan your day around the events you want to see. Don't be late – in fact, where possible, be early – if there are limited seats available you might not get in. And for the fireworks display and World of Color it's worth holding a spot with a good view well in advance or you might be craning your head to catch a glimpse of the action.
5. Wear comfy shoes
It's not just the walking that will tire your feet after a day in Disneyland; all the standing around in lines is a comfort killer too. Make sure your shoes are comfortable for standing and walking, and secure enough that they won't fall off the side of a ride!
6. Be prepared to queue
When I visited Disneyland on a Thursday in February I thought I was cleverly avoiding the queues. But even mid-week in the depths of Winter I queued for over an hour for a couple of rides. Fastpasses will alleviate some of this, but they're not available on all rides and, if you're unlucky they'll all be allocated by the time you try to get one, leaving you no choice but to line up. Don't let the queuing upset you; just use it as a great opportunity for people watching, or even getting to know the people around you in the line. It's just part of the Disneyland experience.
7. Don't forget Downtown Disney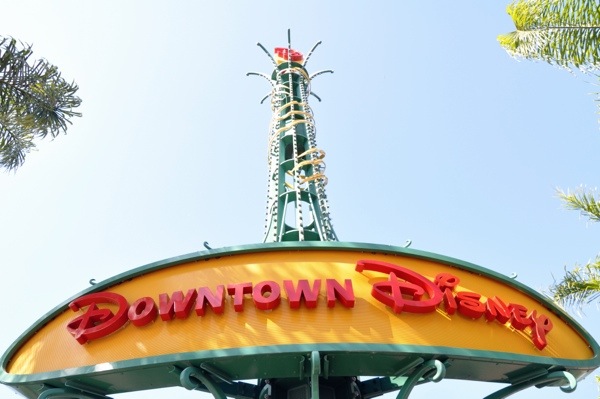 Downtown Disney is an area outside of the two parks with restaurants, shops and hotels which can be accessed even without a park ticket. Here you will find an enormous Disney store, some fantastic retail therapy and a handful of restaurants worth visiting (ESPN Zone and Rainforest Cafe are two of my favourites). If you're on a budget, or just don't like any of the food options inside the parks, it's a good idea to pop to Downtown Disney for lunch or dinner, but don't expect there to be fewer people here; it can be just as packed as the parks themselves!
8. Stay close
A day of Disney fun is exhausting. What's more exhausting is pushing through the throngs of people exiting the parks at closing time, trying to find your shuttle bus amongst the scores of others, waiting until there is enough room on one for you, and then still having to get to your hotel. Choose accommodation that's within walking distance of the parks or, better yet, stay in one of the Disney hotels which allows you direct access to and from the parks. It may be more expensive but you'll be glad for the short journey at the end of the day.
9. Getting there…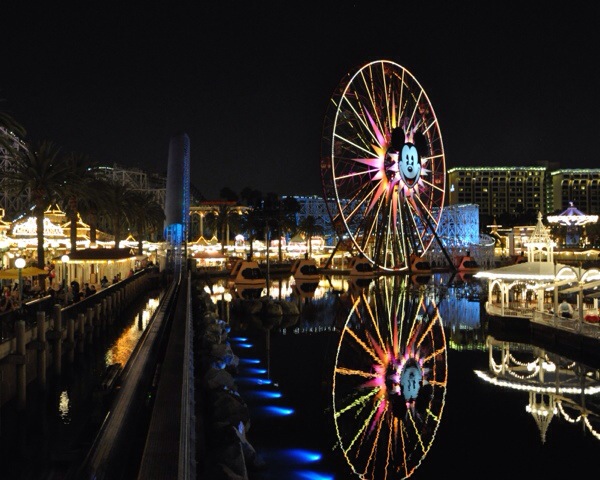 From Los Angeles International Airport (LAX) there are a few options for getting to Disneyland. If there are one or two of you, grabbing a shared shuttle with a company like SuperShuttle is probably your best option. For a larger group, consider a private shuttle or even a taxi, but if you can book through a company in advance, it'll be much cheaper and less hassle than trying to arrange your transfer on the day.
10. Make a holiday of it
One of the benefits of visiting Disneyland Anaheim is that you're so close to so many other amazing sights. Plan a few additional days before or after your time in Disneyland to check out Los Angeles, just an hour away by bus, or go a little further afield by taking an internal flight from LAX airport. Within an hour or so you could be skiing in Mammoth, taking in the glitz and glamour of Las Vegas, eating world class food in San Francisco or hiking in Yosemite National Park.
Have you been to Disneyland? What tips would you add?
Want to see more posts like this?
Follow me on:
Follow