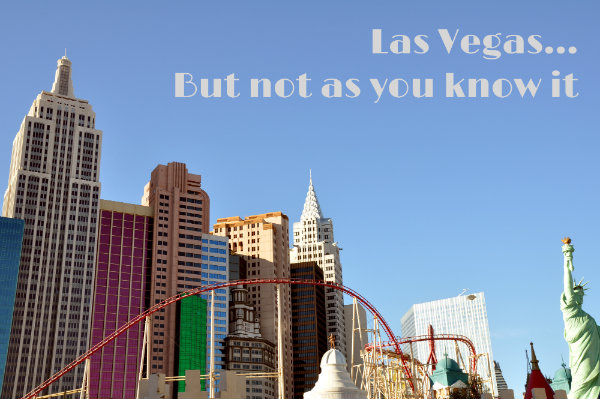 The coffee is hot and fresh, the pastry warm and the setting tranquil: it is 9am in Las Vegas and although a vast majority of the city's hotels are clanging and jingling at this time of day – at any time of day – Four Seasons Las Vegas remains an oasis of smoke-free, casino-free, hype-free paradise. Here at PRESS, the hotel's bar set in its airy and bright lobby, much-needed morning coffee and pastries are served on the same comfortable armchairs that we sipped glasses of wine from the previous evening. For a city with such a strong identity in gambling, bright lights and a free pass to debauchery, it has a hidden side; a side with glamour and class and, dare I say it, soul. If you're intrigued by Las Vegas (and let's face it, everyone is intrigued by Sin City) but you're not interested in the lifestyle associated with the infamous destination, be encouraged that there is another side hidden beneath the glitzy facade. It's Vegas, but not as you know it.
Where to Stay: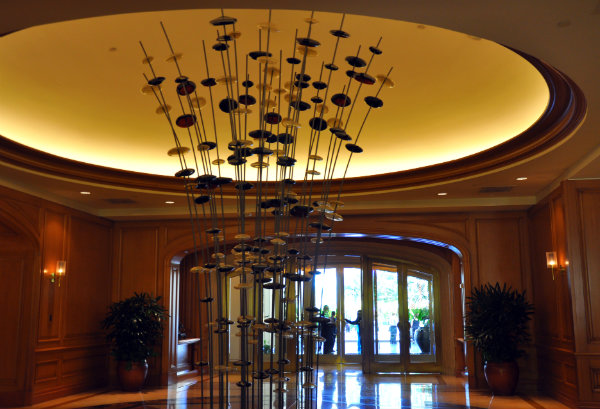 I mean this with all sincerity when I say if I'm ever back in Las Vegas again I wouldn't even consider staying anywhere but the Four Seasons at Mandalay Bay. If you've ever stayed at a Four Seasons property you'll know that their service is always second to none which is enough reason to stay there, but in addition to this the view of the Strip from our room was simply breathtaking and more importantly, the experience of staying in a hotel without a casino was the difference between me enjoying Las Vegas and wishing I hadn't bothered giving it a second chance.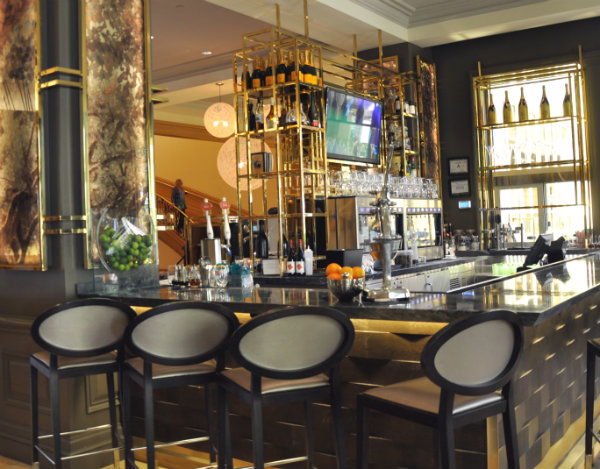 Did you know that it's legal to smoke inside casino areas in Vegas? Imagine waking up, walking down to your hotel lobby for a coffee and being hit with a wall of smoke and jingling, flashing slot machines. That would be enough to ruin my day, and it's what you get in most Las Vegas hotels. Not the Four Seasons. The hotel is located within Mandalay Bay and offers guests full use of all that the resort has to offer in case you do want a more typical Vegas experience, such as casinos, numerous pools and even a shark aquarium. In addition to wine and coffee bar PRESS, Four Seasons Las Vegas offers two other dining options: Charlie Palmer Steak and Verandah, a laid-back Italian restaurant that truly feels like a hidden gem. More on that later, but suffice to say Four Seasons Las Vegas is nothing short of an essential escape right in the heart of the Las Vegas madness.
Where to Shop: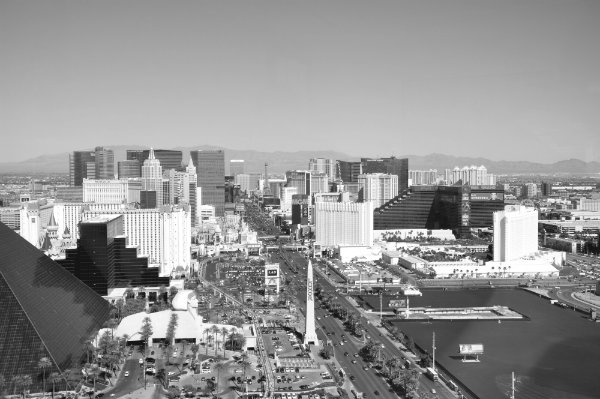 When it comes to retail therapy in Las Vegas, you've certainly got options. From boutiques within hotels (there's a lovely Hervé Léger store inside the Venetian that's worth a browse) to the sleek Fashion Show Mall and a number of high-end designer stores right on the strip, you'll find whatever you're looking for and much more. But for a calmer, less Vegas shopping experience, jump in a cab up to the North Las Vegas Premium Outlets. There are a number of reasons why I recommend this location for shopping; firstly, the crowds are thinner than the on-strip retailers; secondly, the mall is outdoors which means you can enjoy the Nevada sunshine while strolling between stores and finally, there's a great range of retailers we don't get here in the UK (or which we pay exorbitant prices for) offering major savings. Kate Spade, J. Crew, Fossil, Calvin Klein…they're all there, and they're all heavily discounted meaning you can walk away with a suitcase-worth of new clothes for a fraction of the price you'd pay at home.
Where to Eat:
Forget the infamous buffets of Las Vegas and choose instead to treat your tastebuds to some of the world-class dining that has infiltrated the city. There aren't many other destinations in the world that offer such a vast array of restaurant options, including a huge number of kitchens run by celebrity chefs. There's Charlie Palmer's Aureole, complete with acrobatic wine 'Angels'; Chinese-Mexican fusion by José Andrés at China Poblano and CUT by Wolfgang Puck, to name just a few. Don't miss some of the lesser-known, but equally worthy restaurants in town too. Verandah at Four Seasons serves authentic, hearty Italian food in a tranquil setting, and their gluten free pasta is the best I've ever had. Their signature dish is pasta cooked in a jar which I allowed myself a small taste of and then promptly wished I hadn't, because I wanted to devour the lot. If you prefer the street food end of the dining scale, head downtown to the trendy Container Park to dine with the locals and then wash your meal down with a pint from the new kid in town, craft brewery Banger Brothers.
What to See: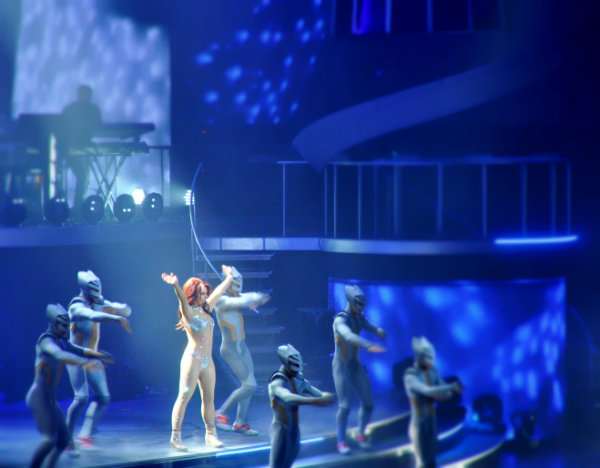 There are some elements of Las Vegas that simply must be embraced and enjoyed, and the city's theatrical and musical entertainment is one such thing. As with dining, there are very few places in the world outside of Vegas where you have this much choice. From Britney (above – yes, I did!) to Cirque du Soleil (all eight of them), the fun literally never stops in Sin City. Go out for a fabulous dinner you'll never forget and follow it up with a show that rivals London's West End and New York's Broadway. All of this without even coming close to the smoke-filled haze of the popular hotels, the sub-par buffets or the typically tacky tourist traps. This is a different Vegas. One that you might even want to come back to. One that keeps showing you new and unexpected gems.
It's Vegas…but not as you knew it.
Want to see more posts like this?
Follow me on:
Follow