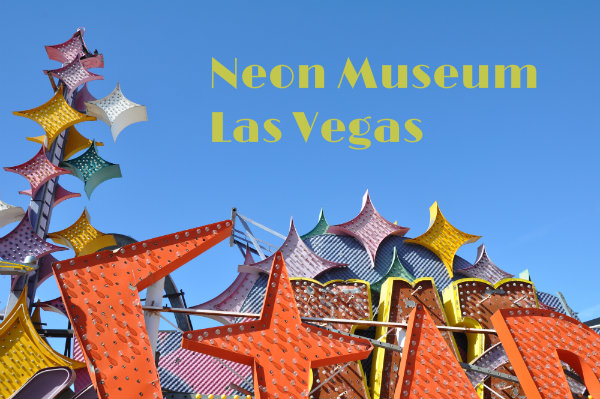 "That's where my parents got married in 1941", said my driver Bill, gesturing towards a pastel yellow building sandwiched between two taller, more modern structures. I craned my head as we drove by to catch a better look at the quaint old chapel, but by then Bill was showing me something else. He pointed out what had been the tallest building in Las Vegas when he was growing up there; a squat, 2-story structure that has now been engulfed by the impressive high-rises of the strip.
Bill has lived in Sin City for his entire 70 year life and has story after fascinating story to tell about his hometown. Despite the fact that he'd make an excellent guide, I wasn't on a tour with Bill; he was the friendly driver who picked me up from my hotel to take me to Gun Garage, and who also kindly dropped me at the Neon Museum where I was to begin my quest to find the vintage side of Vegas. Our conversation during the short ride across Vegas just proved my theory that you really don't need to scratch the surface of Las Vegas too hard to find a hidden, rich heritage behind all of the modern bright lights of the casinos and hotels.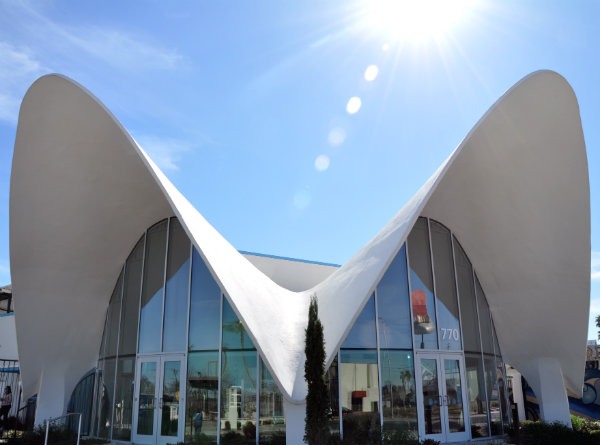 The best place to begin searching for the bygone glamour of Vegas is the Neon Museum; a surprising looking building right in the heart of Downtown Las Vegas where disused neon signs from around the city go to die. Their final resting place is called the Neon Boneyard, which is every bit as cool as it sounds. Visitors can take a one-hour guided walking tour of the Boneyard, which is what I had the pleasure of experiencing on a sunny Saturday afternoon in Las Vegas.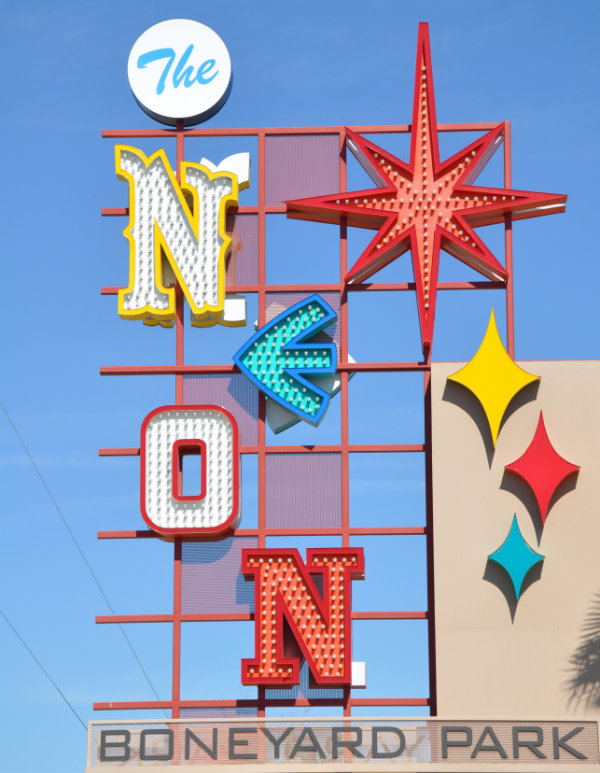 The guides are extremely knowledgeable and know so much more than just the history of the signs themselves; they tell stories about the people who made them, the people who bought them and the restaurants and casinos they adorned before being lovingly added to the Boneyard's collection. The tour is a photographer's dream, with bright colours, interesting shape piled upon interesting shape and small details in rust and lightbulbs that just beg to be captured on camera.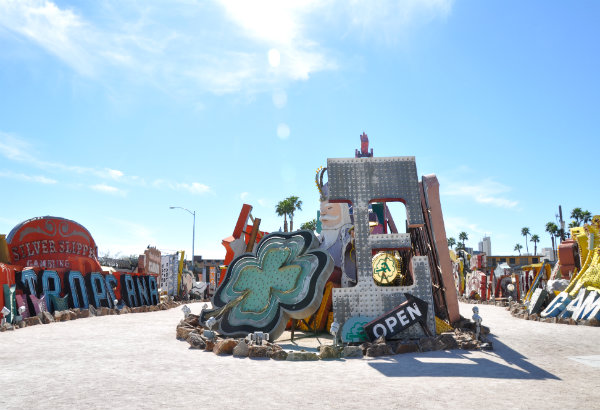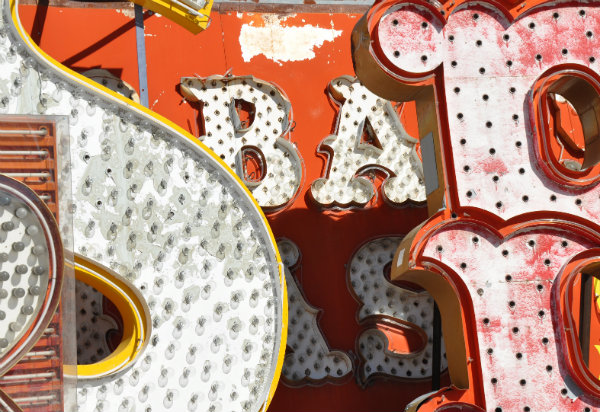 The hour went by in no time as we absorbed an unusual side of Las Vegas' history through these disused signs, learning about the intricate art and evolving trends of neon sign-making since the 1930s. And the Boneyard isn't all. La Concha, a striking motel lobby built in the 1960s, is home to the Visitors' Centre and is a fascinating piece of Vegas' history itself.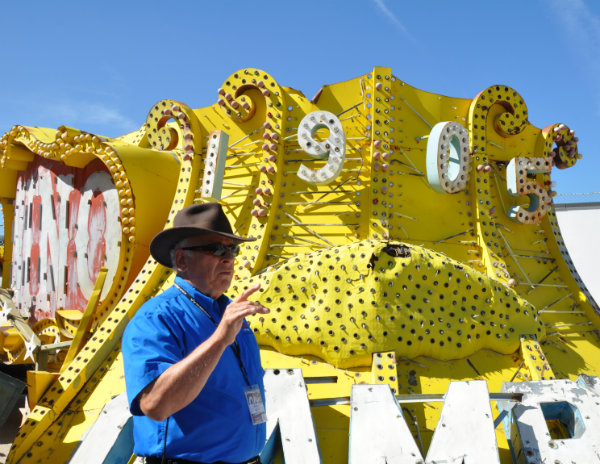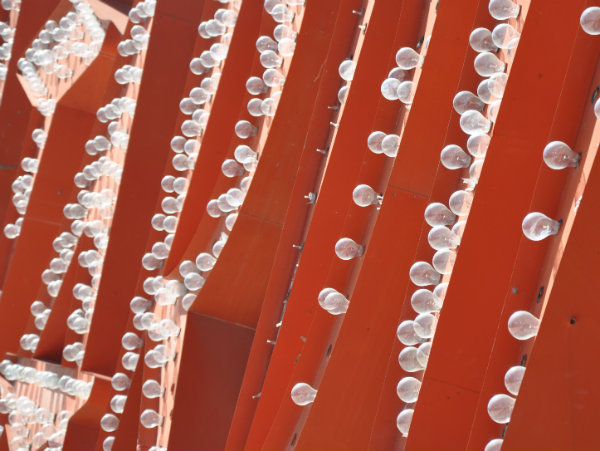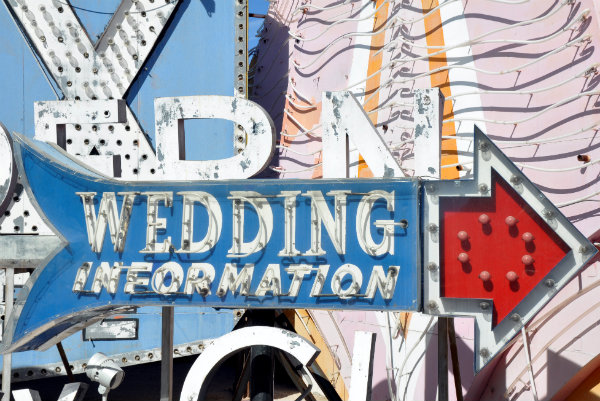 While you're in Downtown Las Vegas there are plenty of other ways to dive into the history of the city. The Fremont Street Experience, on the first paved street in Vegas, pays homage to the origins of the glitz, glamour and gambling the city is famed for today. Just around the corner you'll find a relatively unknown taste of yesteryear; the Mob Museum. My interest in organised crime was suddenly piqued after Bill recalled that his fondest memories of his city occurred before the Mob was kicked out. "But didn't they do bad things?" I queried, knowing nothing about them at all. "I guess. But they did them somewhere else", Bill replied matter-of-factly and, unexpectedly, I found myself wishing I'd made time for the Mob Museum. It's on the list for next time, as is a thorough scouring of the best vintage shopping in Vegas, as discovered by London fashion blogger Carrie of WishWishWish.
In the end I only managed to scratch the very surface of the rich history of vintage Vegas, but it was clear to me that the city is eager for visitors to see more of its vintage side. It's easy to dismiss Las Vegas as a purely modern marvel, built for the sole enjoyment of hedonistic tourists, but those who seek the fascinating secrets of its past will be rewarded with a Las Vegas experience more authentic than any touch-screen slot machine or novelty cocktail glass can offer. And if you're lucky like I was, you'll hear the best stories first-hand from someone who knows and loves the city of Las Vegas; someone who knows that there is beauty in its history; someone who has made it, even in part, the city that it is today.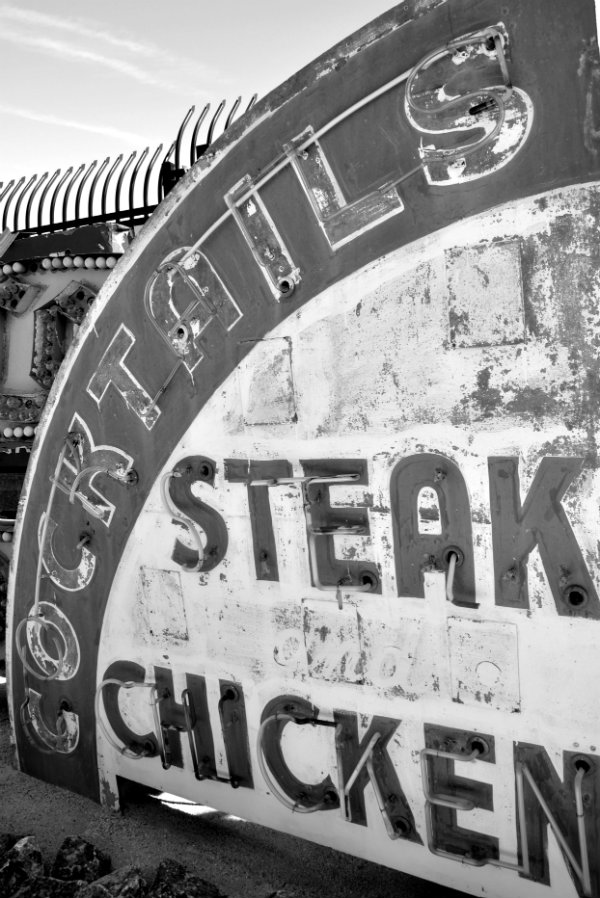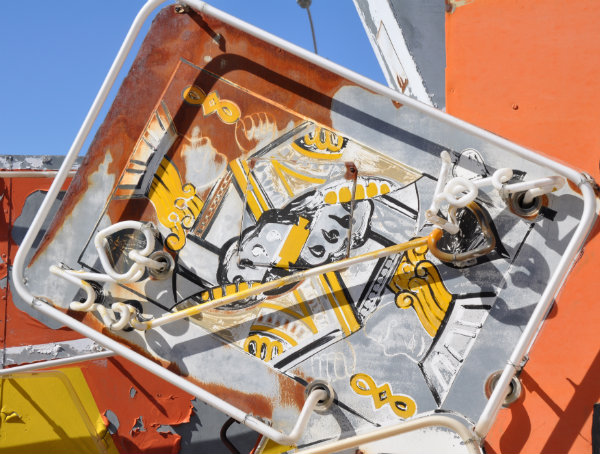 Visiting the Neon Boneyard:
The Boneyard is only available to the public through an hour-long guided tour. Tours are available seven days a week and tour times vary based on the season. Reservations are highly recommended but not required; ticket prices for day tours are $18 for general admission and for night tours it's $25.
*Just letting you know: The Neon Museum generously provided me with a tour of the Boneyard in exchange for an honest review of their facilities and services. My writing and my opinions, as ever, are all mine.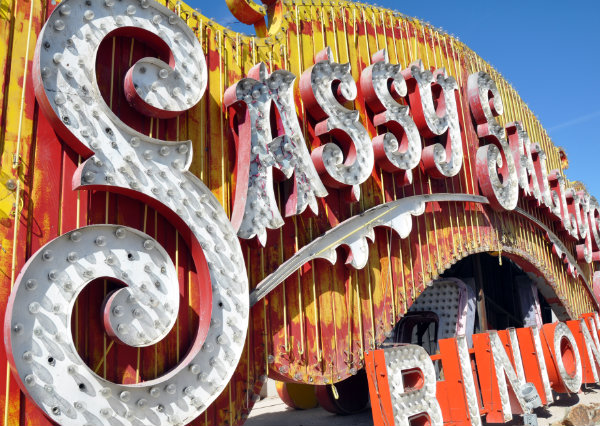 Want to see more posts like this?
Follow me on:
Follow