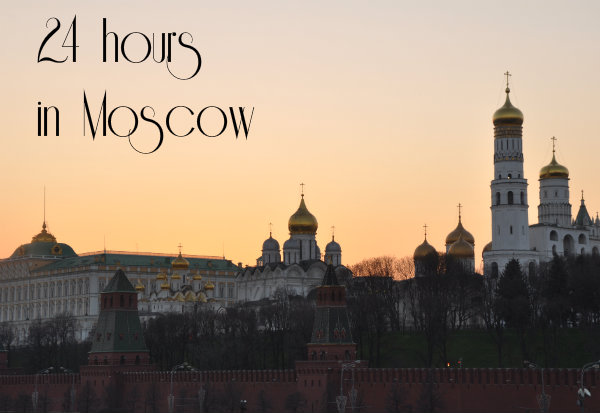 Moscow is so many things at once; it's surprising and yet very much how you expect it to be. It's intimidating and imposing, but also warm and inviting. It's modern and at the same time so very traditional. It's beautiful and forbidding. 24 hours is never enough time to delve beyond the surface of a city, but sometimes it's all you have to work with. If you find yourself in the Russian capital with limited time, here's a 24 hour guide to Moscow that will allow you to see the highlights and to experience the contrasts that make it such a fascinating destination.
Note: I arrived into Moscow mid-afternoon, so have created an itinerary that works for this schedule. You can adjust the below to suit your timings. 
Arriving in Moscow:
From Domodedovo Airport, purchase an Aeroexpress train ticket to Paveletsky Metro station. A round trip ticket should cost around 680 Rubles; trains depart every 30 minutes and take around 45 minutes from the airport to Moscow. From there, make your way to your accommodation on the Metro (but read these tips first!)
Sunset at Red Square: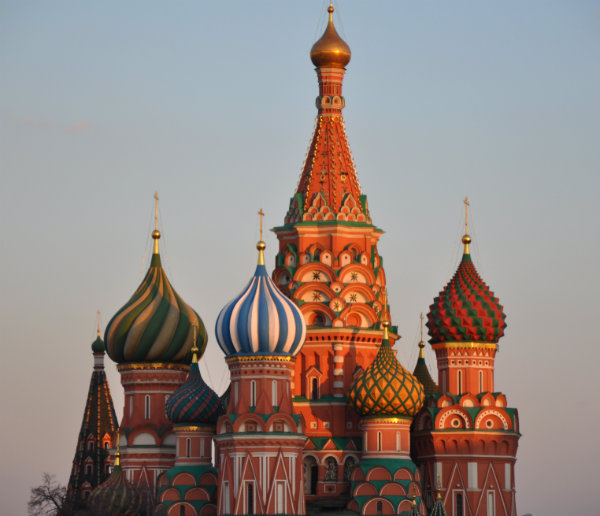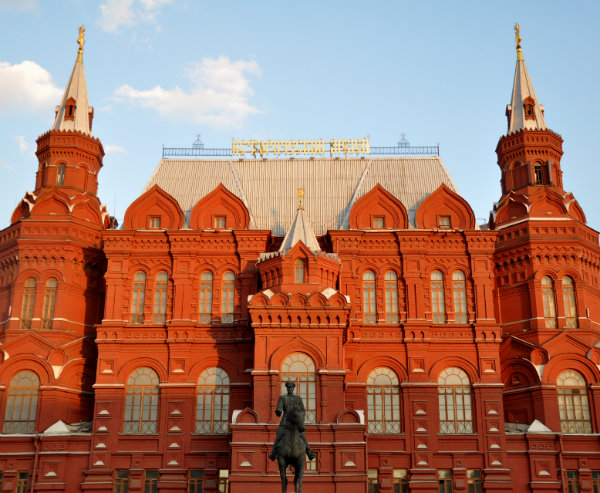 Red Square is breathtaking, and a must-see on your Moscow itinerary. The square itself is enormous, and surrounded by incredible buildings: entering the square, the Disney-like St. Basil's Cathedral stands proudly before you, the Kremlin on your right and the intricate GUM shopping centre on your left. As the sun sets, the red bricks glow as if they're alight, and the colours of St Basil's Cathedral become more vibrant with each passing minute.
After you've gazed at the buildings in the square, make your way towards the river (head to the right of St. Basil's) and walk halfway across the bridge for views over the Kremlin and the famous Stalinskie Vysotki, or Seven Sisters. These buildings glow soft pink from the opposite bank like an enormous layered wedding cake.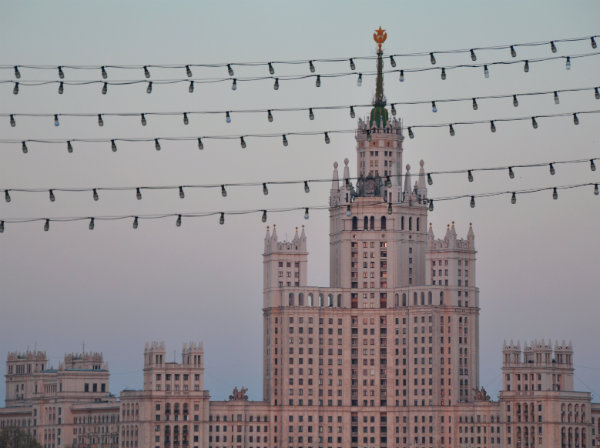 GUM Shopping Mall: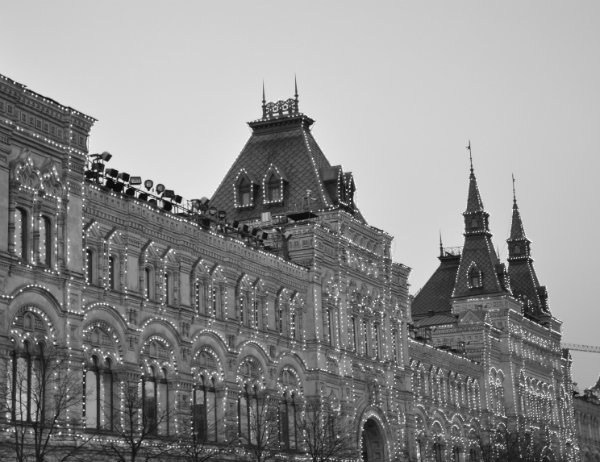 When the sun has sunk too far to get good photos, stroll back to Red Square and peek inside GUM. This shopping mall was a surprise to me; it was on my list of places to visit, with its intricate facade and glass roof, but stepping inside felt like walking into another time and place. It felt like Vegas – so fabricated, so clean, so fancy! Stuffed full of designer stores, GUM is a place to see and be seen, to stop for an overpriced refreshment or some indulgent shopping, but don't spend too long here – it's worth seeing but it feels so contrived and clinical it's not somewhere to linger.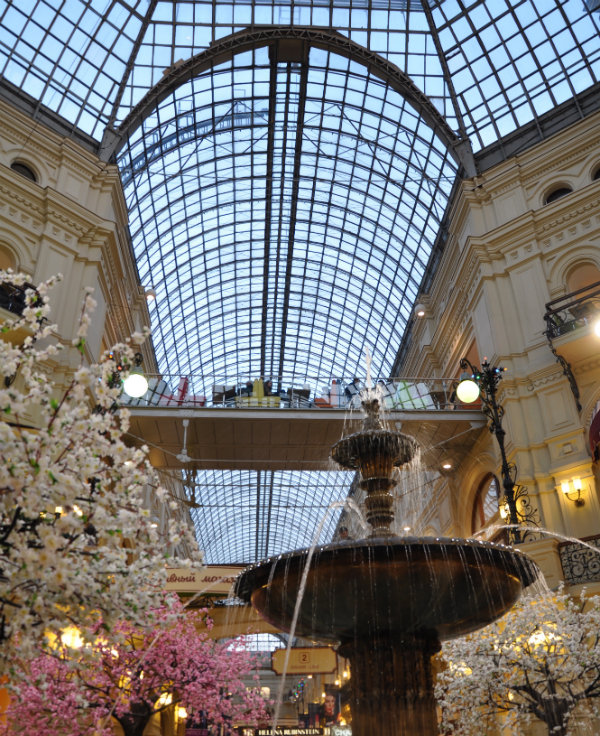 A Traditional Russian Dinner:
Once it's dark, get a few more photos of Red Square (the glowing stars that top each tower of the Kremlin walls are spectacular) and then head in search of some food. One thing I found frustrating about Russia was its lack of visible restaurants; there were a few touristy-looking ones around Red Square but otherwise they seemed to be completely hidden. My advice is to research restaurants before you go and have a plan for each mealtime. If you're staying near Tverskaya, Kievskaya or Chistye prudy Metro stations, don't miss Hachapuri, serving deliciously spiced, reasonably priced Georgian food.
Update: Tanya, one of my lovely readers, is a Moscow expert and she recommends AQ Kitchen as a tasty, stylish and inexpensive lunch or dinner option.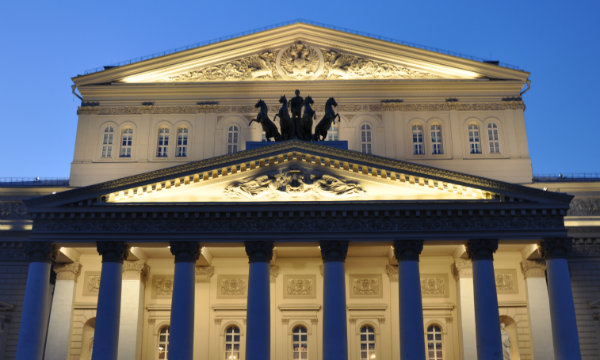 If you want to go for an after-dinner stroll, check out the Bolshoi Theatre, known for its ballet perfomances, which was opened on 20 October 1856 on Tsar Alexander II's coronation day.
Moscow's Best Breakfast: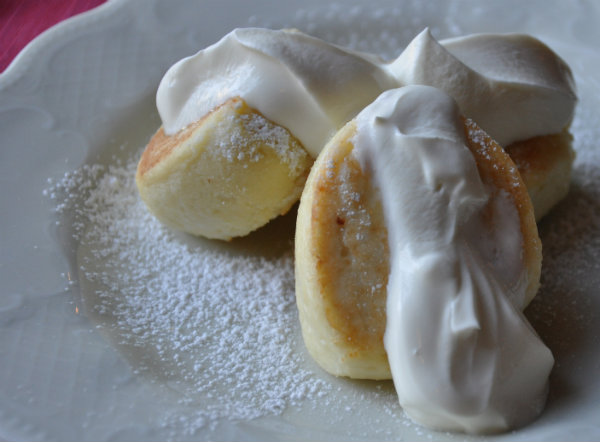 No exploration of Moscow would be complete without a visit to Café Pushkin, famous for decor that would look right at home in Hogwarts. This five star restaurant was renovated to replicate an early 1800s Russian aristocrat's home and is open for breakfast, lunch, dinner and drinks. Dinner is pricey, so to experience the beautiful restaurant without the hefty price tag, start your day here with an indulgent breakfast instead. Try the traditional Russian sweet dumplings called syrniki – all the fuel you need for the day ahead.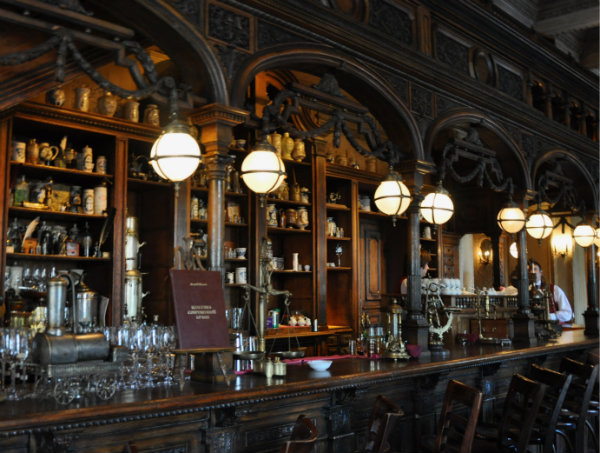 See Inside the Kremlin: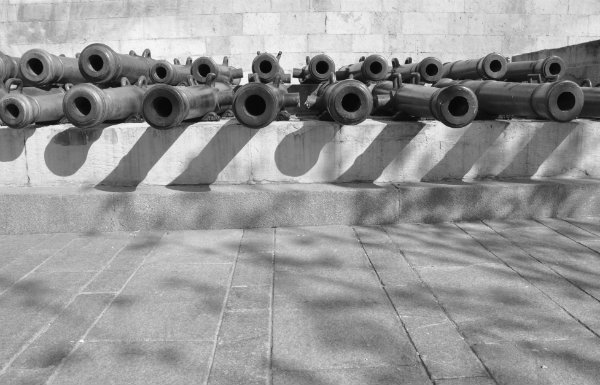 Home to the Russian president, the Kremlin was shrouded in mystery and heavy security for many years. Visitors today can marvel at the intricate churches in Cathedral Square as well as the gigantic Tsar Cannon and Tsar Bell, and can take a walk through the Armoury museum and its exhibitions. Tickets can (and should) be purchased online in advance. The Kremlin gates open at 10am – be there on time to go through security and see the grounds before the crowds arrive. You won't need more than half an hour to see Cathedral Square and the other public areas of the Kremlin, but allow more time if you choose to visit the Artillery museum.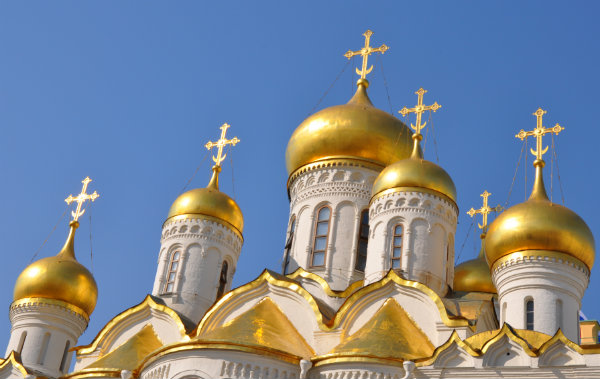 After leaving the Kremlin, head back through Alexander Gardens towards Red Square and stop past the Tomb of the Unknown Soldier. If you're lucky, you'll catch the changing of the guard (every hour on the hour) which is executed with military precision.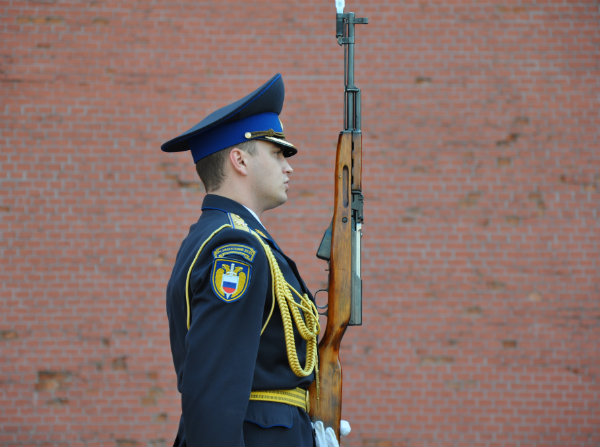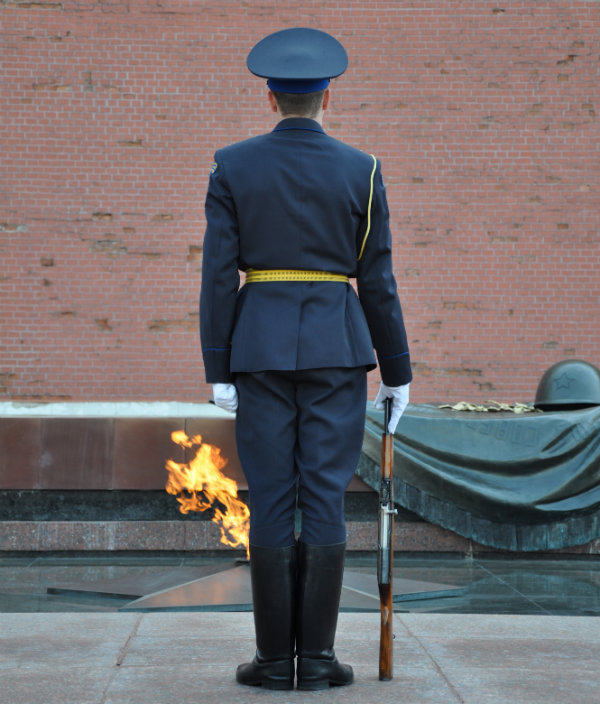 From here it's time to head back to the airport, or onwards to wherever your journey is taking you next. I have no doubt that Moscow has so much more than this to uncover, but with just 24 hours to play with you'll see just enough to leave you wanting to return for more.
Have you been to Moscow? Any recommendations to add?
Want to see more posts like this?
Follow me on:
Follow