St. Petersburg was a city I fully expected to like: a number of people had told me of its beauty, I'd been frantically adding images of the destination to my Pinterest board and before we arrived I devoured the final page of The Bronze Horseman. I had high expectations, but they were exceeded and during my visit I truly fell in love with this enchantingly beautiful Russian city.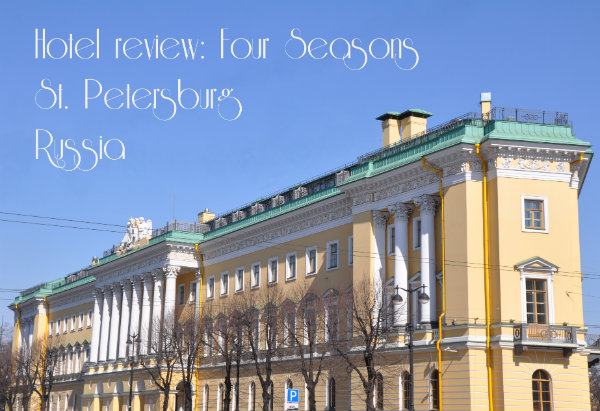 An important lesson I have learned throughout my travels is that where you stay is everything. I have visited the same cities multiple times and stayed in various accommodations, and there is a direct correlation between the quality of my accommodation and how much I enjoyed my stay. This doesn't necessarily mean that lodgings must be pricey – I have stayed in truly fabulous hostels before – but believe me when I tell you that where you stay will set the tone of your visit, so be sure to choose wisely.
All that to say, if you ever find yourself in St. Petersburg (and I highly recommend that you do), I doubt there's a better hotel in town than Four Seasons Hotel Lion Palace. With each new Four Seasons property I visit, I fall more deeply in love with the brand and the kind of travel experiences they create, and this property was no exception. When travelling to a country that's – let's face it – a little intimidating for a first-time visitor, being welcomed into a hotel where you feel safe and completely looked after is essential. The Four Seasons St. Petersburg is a place where even the most skittish of traveller will not only feel right at home, but will also leave with a true sense of the history and culture of this Russian city.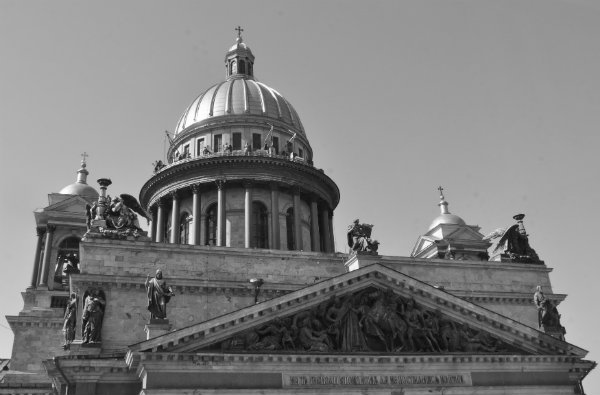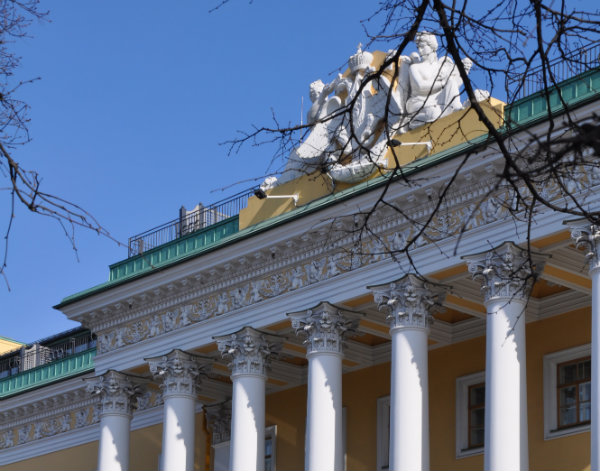 Location:
The River Neva is the focal point of St. Petersburg, with most of the city's major sights lying on, or close to, its banks. From the entrance of Four Seasons Hotel Lion Palace, a short stroll through Aleksander Garden will take you right to the majestic Neva, which looks most beautiful at sunset when the long evening light casts a golden glow upon the pastel coloured buildings.
It's magical.
St. Isaac's Cathedral is literally a stone's throw from the hotel (the image of the cathedral above was taken from the window of my room), the Hermitage a hop, skip and a jump away and all of the city's other attractions are within walking distance.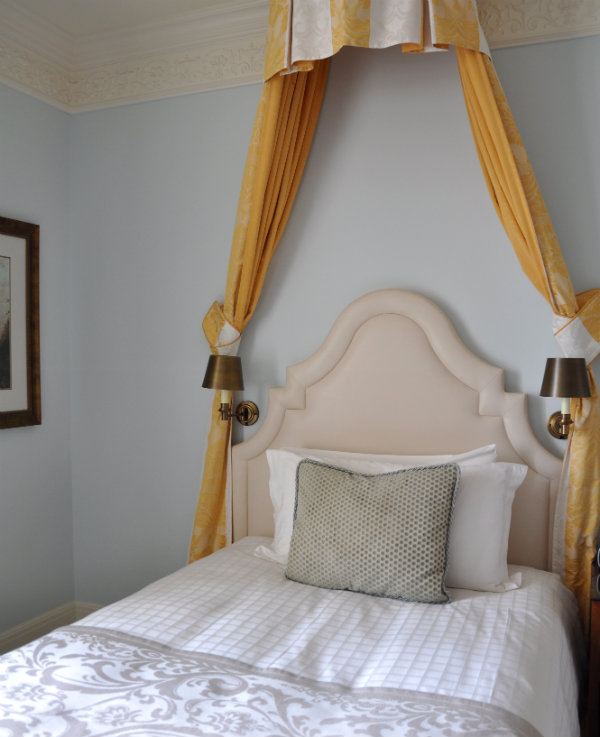 Rooms:
I must admit, I didn't spend much time in my room as there was so much to be seen in the city but it was, as is the Four Seasons way, luxurious, classically decorated, and lacking no amenity or comfort. I slept like a baby on my plush bed, enjoyed an espresso in the morning while gazing at St Isaac's Cathedral and Instagrammed to my heart's content using the room's wifi.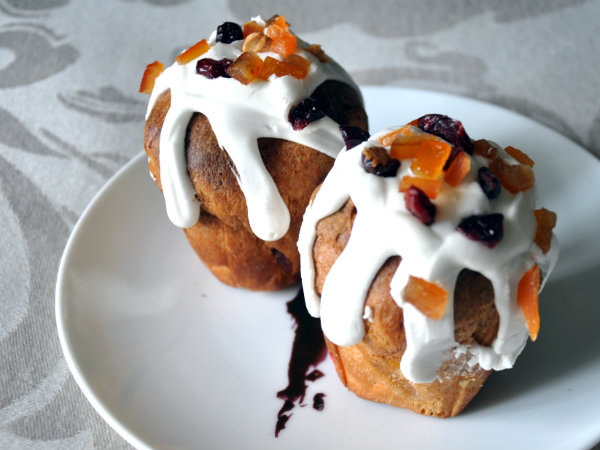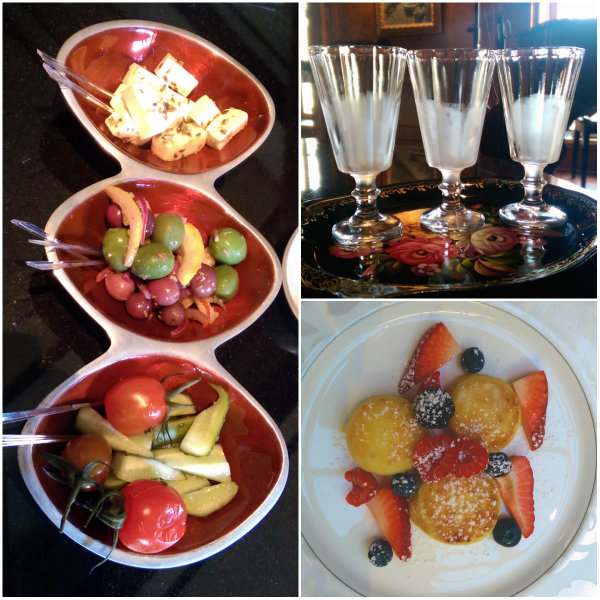 Facilities:
Two of the highlights of my visit to St. Petersburg were my breakfast at Four Seasons Lion Palace, and the vodka tasting I tried at the hotel's bar.
Breakfast is served in an atrium flooded with natural light and decorated in soft greens and yellows, which tricks you into believing you're dining al fresco in a summer garden. The meal is a lavish affair, with coffee and juices flowing freely and a buffet that is included in some of the breakfast options. I opted to try syrniki, a dumpling made from quark, which is apparently some kind of dairy product. Whatever it was, it tasted incredible and I was sad when it was over, although having indulged in some of the buffet spread I really needed to stop.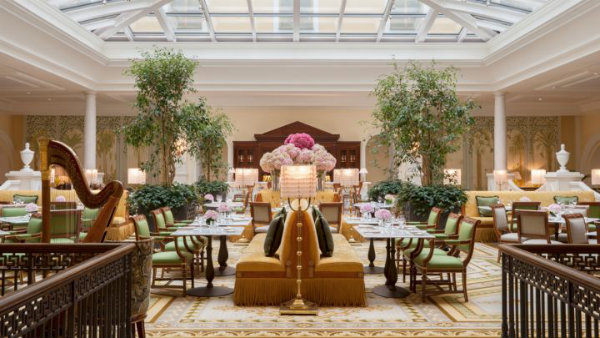 Image source: fourseasons.com
The vodka tasting was a happy accident: my dad (who I was travelling with) and I decided to pop downstairs for a drink prior to going out for dinner. We were about to settle in the atrium when we spied the warm and inviting Xander Bar (named after Tsar Alexander I, who reigned at the time when the hotel was built). We settled into a sumptuous sofa and as we admired the naval paintings and dark wooden furniture, we spotted a vodka tasting on the menu. We decided to go for it, and we're so happy we did as it was a remarkable experience. The vodkas were accompanied by zakuski (appetizers) and the friendly staff member who served us talked us through each vodka, what the differences were and which ones the locals preferred. I'd never been a fan of vodka before, but this experience changed my mind entirely, and would be worth a visit to the hotel even if you aren't staying there.
If ever you're going to stay in luxury and refinement, do it here, in St. Petersburg, at Four Seasons Hotel Lion Palace. In a country so unfamiliar, it was an incredible relief to be guided through the experience – from providing official letters for our Russian visas to recommending restaurants and directing us around the city, this hotel made our one night in St. Petersburg a dream. I only wish I had longer to explore both the city and the hotel, but I have no doubt I will return to visit the palaces on the outskirts of the city, enjoy a boat ride along the Neva and indulge in some more syrniki. Who's with me?
*Just letting you know: Four Seasons Hotels generously provided me with one night at this incredible hotel in exchange for an honest review of their facilities and services. My writing and my opinions, as ever, are all mine.
Want to see more posts like this?
Follow me on:
Follow